Teen Tie Dye Party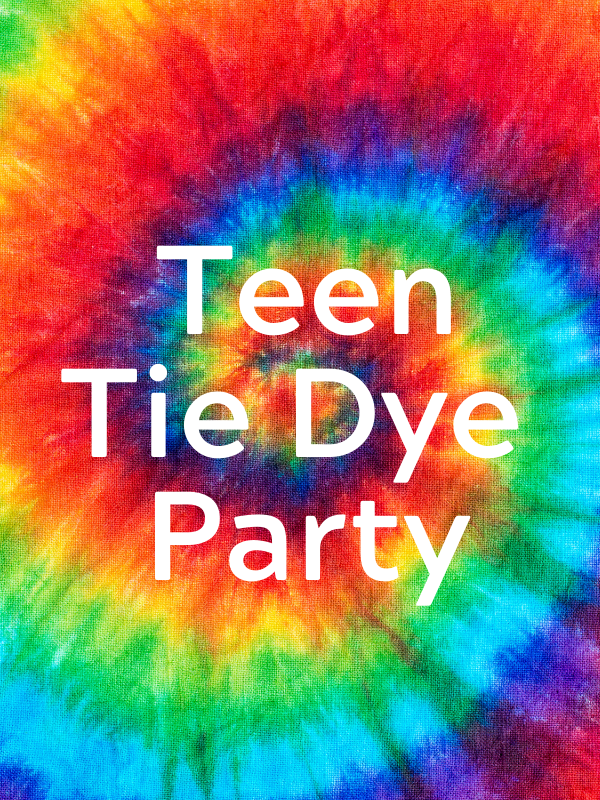 Grab your favorite pieces of white clothing and join us for a tie-dyed afternoon outside!
Bring your own piece of clothing, or use one of the t-shirts we provide. Library provided t-shirts will be limited to 1 per person.
Open to teens (and tweens!) in grades 6-12. Registration is required for this event. Register by clicking the Register button above.
Join us on August 5 behind the library!