The Bridgewater Public Library has two meeting rooms and one conference room available for public meetings and private use.
All event spaces are available for rental at the following rates:
Individuals and Organizations: $50/hour
Certified 501(c)3 Nonprofits: $25/hour
Any use outside of Library's open hours (subject to staff availability, library scheduling, and approval by the Library Director): $100/hour
Payment by check or cash is required before the day of the event. Checks may be made payable to: Bridgewater Public Library.
---
Reservation Process
To reserve an event space:
Review our full Meeting Room Policy.
Review our open hours and check our events calendar for potential conflicts. 
Submit a room request via our online form at least 2 business days and no more than thirty (30) days in advance of your event. You may submit up to four (4) reservation requests per month. 
A Library staff member will reach out to you as soon as possible within five (5) working days to confirm your booking.
---
Event Space Details
Flora T. Little Meeting Room
Capacity: 100
Best For: Lectures, presentations, concerts, classes
---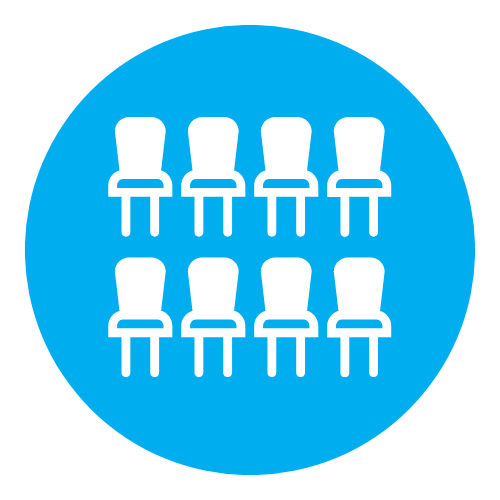 Judith Gabriel Meeting Room
Capacity: 50
Best For: Classes, large meetings
---
Mary Jarvis Conference Room
Capacity: 12
Best For: Meetings
---
Cancellations, Changes, & Questions
If you need to change or cancel a booking or if you have a question regarding a pending booking, please call 508-697-3331 or send an email and include your name, telephone number, and the date and time of your event.