Felted Sunflower on a Hoop Art Class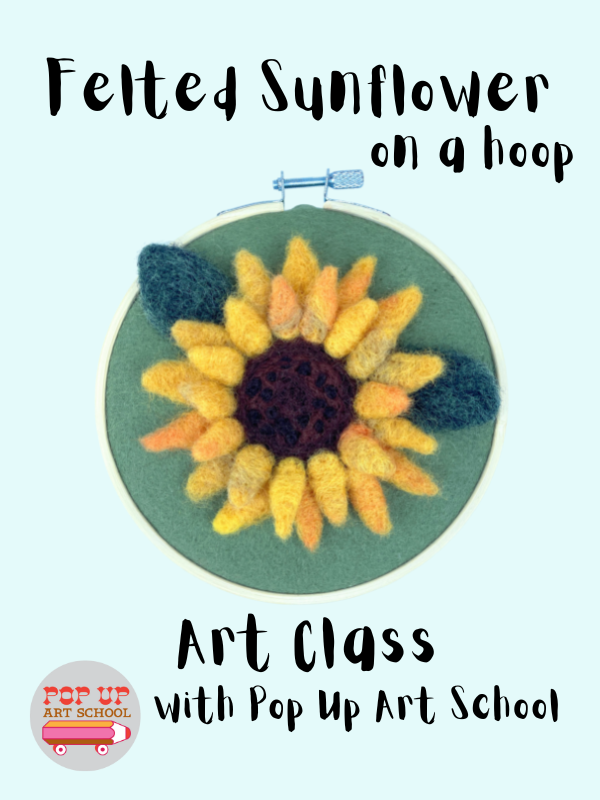 Create a beautiful sunflower and learn how to needle felt! Pop up Art School will show you how to use a barbed needle and wool roving to sculpt the petals and leaves. You'll leave the program with the tools and knowledge you need to needle felt on your own.
This program is for ages 13+. Registration is required and opens March 1 at 11 AM. To register, click the Register tab above.
A note on registration: If it says Registration Closed, the registration period has not opened yet. If it says Registration Full, the program is full.
Event Category
Adults
Teens
Event Location
Flora T. Little Meeting Room