New teen series on Racial Literacy, available for checkout now with your SAILS library card.  Click the title to be directed to the SAILS site and place the books on hold.  
From the publisher: Taking an active approach, this series encourages students to apply what they discover here to historical events, the current political movements now making history, and their own lives. Features include: Empowers students to recognize and actively combat racism in their everyday lives. Cultural sensitivity is a topic with ever growing interest and relevance as revolutionary political and social movements like #BlackLivesMattergain influence. Supports Social Justice Standards for Teaching Tolerance advocated by the Southern Poverty Law Center, instructing students to act against racism. Robust Chapter Notes and Further Reading sections provide many resources for further education.
Did you know that the United States has the highest immigrant population in the world? You may have heard the phrase, "We are a nation built by immigrants," but that saying doesn't tell the full story. Students will examine this popular phrase by retracing the immigrant journey within the United States and investigating the concept of cultural assimilation. What does it mean to be American? As the United States continues to grow and change, students can become better-informed citizens by looking at the immigrant experience and understanding the roots of American identities.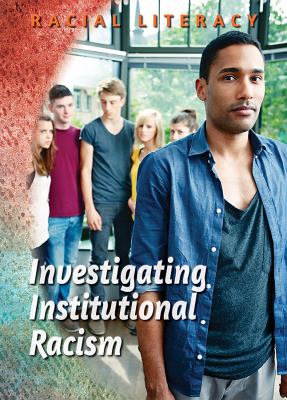 Investigating Institutional Racism 
Will Racism ever end in America? Maybe, but if we only focus on the reduction of individual racism, like hate-speech and hate crimes, we will miss a huge piece of the puzzle. Many of the obstacles people of color face today are caused by the less-discussed concept of institutional racism. Institutional racism is the idea that many of our most powerful institutions promote oppression by targeting qualities that correlate with racial identity and disproportionately disadvantage people of color. We will not be successful in the fight against injustice until we reform all institutions that help it thrive. In this book, students will learn what institutional racism is, what areas of life are most impacted by it, and what movements are fighting for its eradication.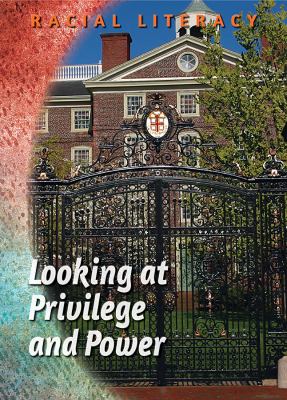 Looking at Privilege and Power
"Check your privilege" is a much-used phrase that's often met with defensiveness and even denial. Admitting to benefitting from the oppression of others is a painful truth. In this book, readers uncover truths about privilege and power that can help lead the productive conversations that are necessary to social justice education and beginning the work of accepting responsibility.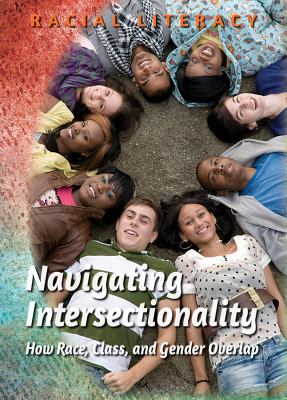 Navigating Intersectionality: How Race, Class, and Gender Overlap
In an era of political and cultural turmoil, it seems like the United States is more divided than ever along lines of identity. How are our experiences shaped by our race, gender, and class? How do these identities intersect? This textbook will give students in grades 7 to 12 a framework for navigating intersectionality, and understanding how we can use this concept to enrich our understanding of identity, power, and justice in society.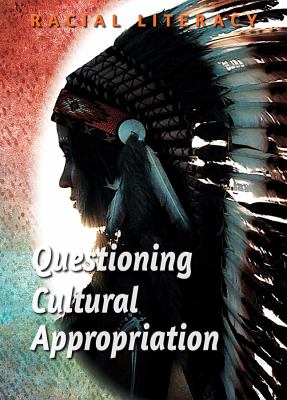 Questioning Cultural Appropriation
We live in a country where you can have Thai take-out ordered in while you lay warm under your Navajo-style blanket watching Bollywood musicals on Netflix. We are surrounded by other cultures that we also have a duty to protect. This volume is all about defining that responsibility and giving readers the tools to fulfill it. We must all learn to questions this cultural crime before it wipes out and whitewashes all of our differences away.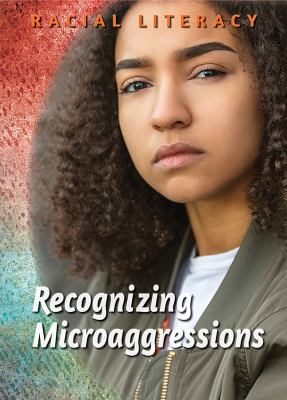 A classmate questions how you got into college. A neighbor clutches her purse when you pass. A job interviewer compliments your English. Every day these experiences leave people of color scratching their heads, and before long, they're impossible to ignore. After all, the neighbor doesn't clutch her purse when whites approach. So, what gives? Is she racist? Making that call is hard when people aren't obviously bigots, but their behavior has a name: racial microaggressions. These slights are indeed real; you're not imagining things. With this book, readers will learn what microaggressions are, why they're bad news, and how to handle them.