Frogs of Massachusetts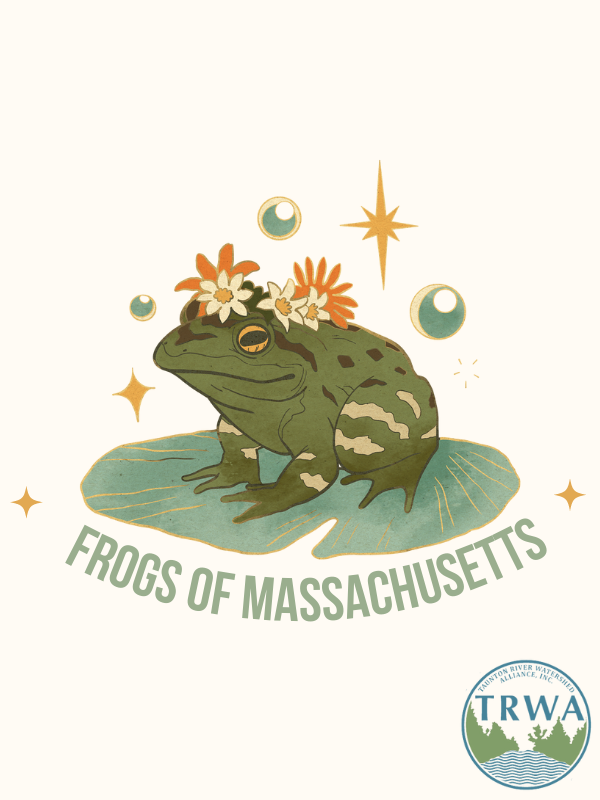 Learn about native Massachusetts frogs during this presentation. The Bay State is home to a group of interesting amphibians and some are just beginning to roust from their long winter rest. Many are common and can be found in your neighborhood. Some are quite rare, endangered species. All are fairly easy to identify just by hearing their calls.
Presenter Brian Bastarache has been part of the Bristol County Agricultural High School Environmental Conservation Department (ECD) since 1995 and has been the department chairman since 2005. He spearheaded the creation of the cooperative conservation projects, which have provided several real-world opportunities that have enhanced the educational experience of the students as well as tangible assistance to the conservation efforts of cooperating partners. These partners include the US Fish and Wildlife Service, Massachusetts Audubon Society, Savannah River Ecology Laboratory, Massachusetts Division of Fisheries and Wildlife, New Jersey Department of Fish and Wildlife, Hofstra University, The Turtle Survival Alliance, The American Chestnut Foundation, and Oxbow Associates, Inc. Brian works as a seasonal field herpetologist for Oxbow Associates, Inc. and leads a team conducting Northern Diamondback Terrapin population research with the Taunton River Watershed Alliance since 2016.
Event Category
Adults
Teens
Event Location
Judith Gabriel Room