Motivating the Unmotivated Student Virtual Program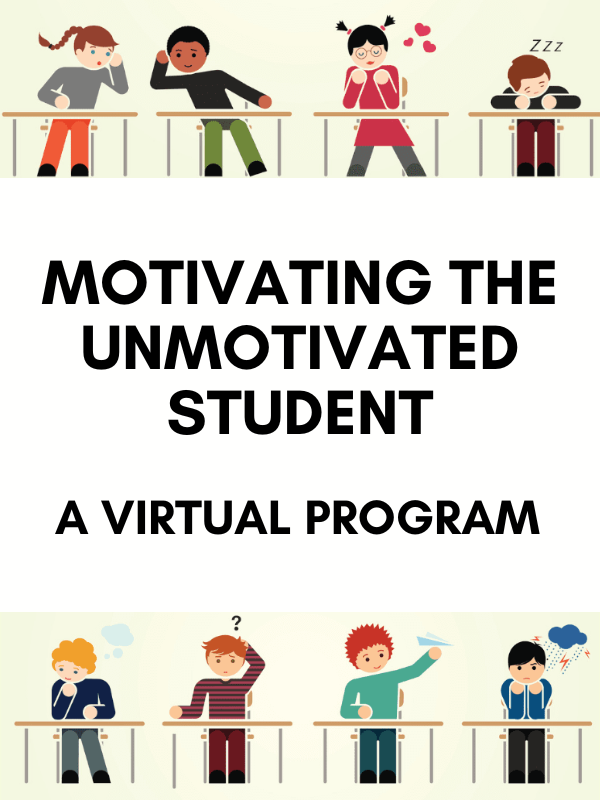 Join Successful Study Skills 4 Students for Motivating the Unmotivated Student. In a 30-minute highly dynamic, action-specific, and interactive webinar, parents are invited to learn a few tips, tools, and strategies to motivate, inspire, and support their students.
What you will learn:
Why is your student unmotivated
How self-esteem and anxiety impact motivation
The importance of goals and objectives, choices and consequences
What problem-solving skills benefit an unmotivated student
The effects of power struggles
How do  you inspire your kids to motivate themselves
 
Registration is required. You can register online following this link. 
Event Category
Adults
Kids
Teens