7 Ways to Support Your Student's Studying without Losing Your Sanity: Virtual Program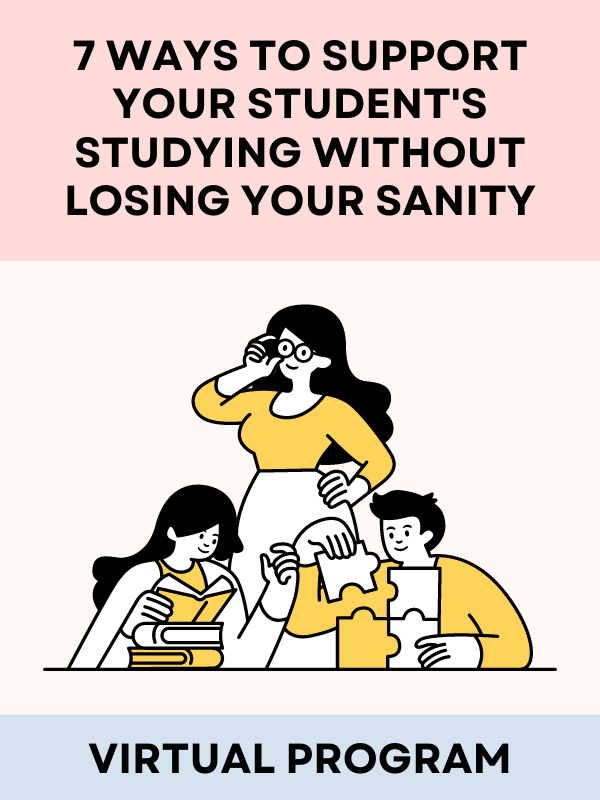 This program is recommended for parents of students in elementary, middle and high school. In this free 30-minute highly dynamic, action-specific, and interactive webinar, parents are invited to learn a few tips, tools, and strategies to motivate, inspire, and support their student.
In this webinar you will learn: 
Why is your student unmotivated
How do you inspire your kids to motivate themselves
How self-esteem and anxiety impacts motivation
The effects of power struggles
The importance of goals and objectives, choices and consequences
What problem-solving skills benefits an unmotivated student
Registration is required. You will receive a Zoom invite prior to the start of the webinar.
This program is sponsored by Successful Study Skills 4 Students.
Event Category
Adults
Kids
Teens