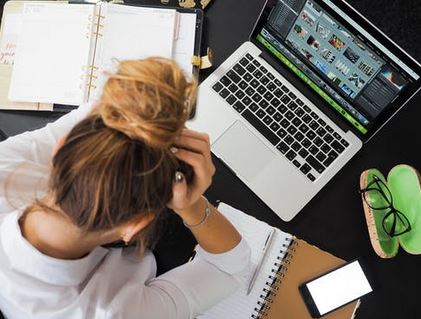 Teen Databases
Need to do research for a school project? This list of databases can help get you started. Visit our full list of databases if you need more.
Biography (Gale in Context)
Offers reference content as well as magazine and journal articles, primary sources, videos, podcasts, and images. 

Britannica High School Edition
Discover encyclopedia articles, multimedia, primary sources, and games.
Britannica Library: Young Adults
Discover encyclopedia articles, multimedia, primary sources, ebooks, and other learning resources.

Britannica Middle School Edition
Discover encyclopedia articles, multimedia, primary sources, games, and other learning resources.

Britannica Online School Edition
Offers encyclopedias and related materials for students of all levels. 

Britannica Spanish Edition: Escolar Secundaria
This site offers resources in Spanish for high school students. 
Este portal le ofrece recursos de referencia en español para estudiantes de secundaria.

Global Issues (Gale in Context)
Designed to support global awareness, Global Issues has authoritative content that empowers students to critically analyze and understand the most important issues of the modern world.

High School Edition (Gale OneFile)
Provides access to magazines, newspapers, books, and other reference content. 

Literature Resource Center (Gale)
Find up-to-date biographical information, overviews, full-text literary criticism and reviews on more than 130,000 writers in all disciplines, from all time periods, and from around the world. 
 
Middle School (Gale in Context)
Combines the best of Gale's reference content with videos, newspapers, magazines, primary sources, and much more. 

Novelist Plus
Looking for your next book? Find expert read-alike recommendations and search for books by genre, appeal and award winners.

Opposing Viewpoints (Gale in Context)
Covers timely issues, from capital punishment to immigration to marijuana. This cross-curricular resource supports science, social studies, current events, and language arts classes. 

ProQuest Research Companion
Helps students do more effective scholarly research and supports principles of finding, evaluating, and using information.

ProQuest Science Database
In full-text format, researchers have access to all the charts, diagrams, graphs, tables, photos, and other graphical elements vital to scientific and engineering literature. It supports the needs of students studying applied and general sciences.

U.S. History (Gale in Context)
Provides a complete overview of our nation's past that covers the most-studied events, decades, conflicts, wars, political and cultural movements, and people.

World History (Gale in Context)
Merges Gale's authoritative reference content with full-text magazines, academic journals, news articles, primary source documents, images, videos, audio files and links to vetted websites organized into a user-friendly portal experience.
---
Websites for Teens
Brainscape Make flashcards online.

Duolingo Learn a language.

EdX Free Online Courses by Harvard, MIT, and other schools.

GBH Distance Learning Activities and resources from GBH.

Girl Scouts at Home Virtual badge activities, programs, and resources.

History Classroom Tons of resources from the History Channel.

MA Home Learning Resources and networking for homeschoolers.

Massachusetts Learning Standards Massachusetts Learning Standards for Homeschooling Families.

Khan Academy Educational courses, test prep, and life skills.

SAT Prep Study for the test for free.

Smithsonian Learn & Explore Discover vast collections and research.
---