We have purchased some new books for homeschooling and remote learning! Click on the cover of the book to be directed to the library catalog and place a hold on this book!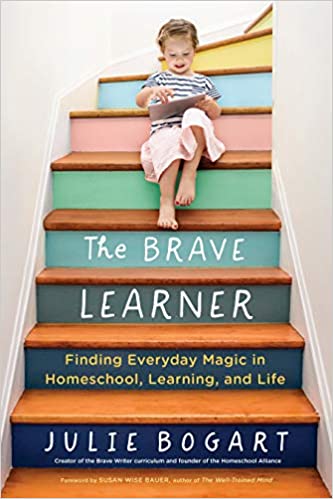 Parents who are deeply invested in their children's education can be hard on themselves and their kids. When exhausted parents are living the day-to-day grind, it can seem impossible to muster enough energy to make learning fun or interesting. How do parents nurture a love of learning amid childhood chaos, parental self-doubt, the flu, and state academic standards?

In this book, Julie Bogart distills decades of experience--homeschooling her five now grown children, developing curricula, and training homeschooling families around the world--to show parents how to make education an exciting, even enchanting, experience for their kids, whether they're in elementary or high school.

Enchantment is about ease, not striving. Bogart shows parents how to make room for surprise, mystery, risk, and adventure in their family's routine, so they can create an environment that naturally moves learning forward. If a child wants to pick up a new hobby or explore a subject area that the parent knows little about, it's easy to simply say "no" to end the discussion and the parental discomfort, while dousing their child's curious spark. Bogart gently invites parents to model brave learning for their kids so they, too, can approach life with curiosity, joy, and the courage to take learning risks.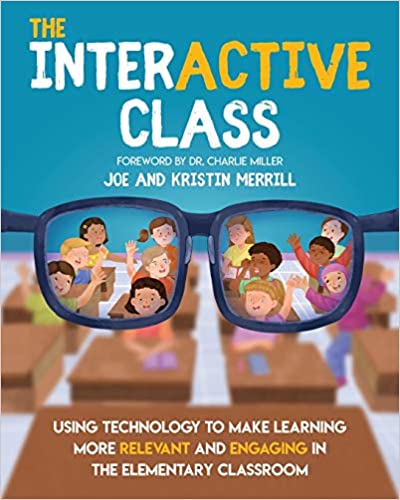 Packed With Great Ideas for Online and Remote Learning!
Are you looking for ways to make teaching and learning more interactive in your classroom?
Do you ever feel overwhelmed when it comes to integrating technology and content standards?Are you searching for lessons that you can immediately implement in your learning environment?
Then you are ready to dive into The InterACTIVE Classroom!In this practical and idea-packed book, coauthors, classroom teachers Joe and Kristin Merrill share their personal framework for teaching. 
As you implement the lessons and strategies, you will . . .
● Define interactive learning and how to use it to instantly transform your learning space.
● Create long-lasting bonds with students and parents that will empower your learners and lead to success both in and out of the classroom.
● Learn to PIVOT! You'll design interactive lessons that foster grit and challenge students to grow.Get InterACTIVE lessons you can use in your classroom tomorrow!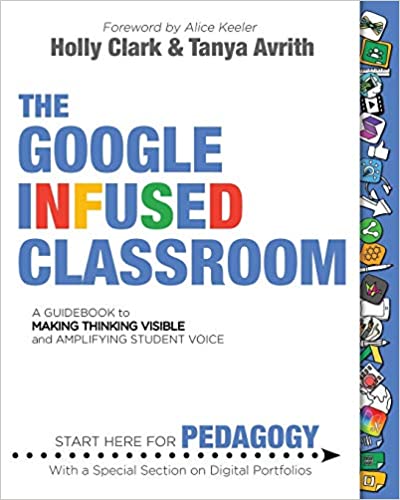 A Great Book to Support Online and Remote Learning
Looking for ways to use technology to improve learning outcomes and make lessons come alive?
This book is written for every teacher who wants to amplify teaching and learning in the classroom using powerful online tools that put learning first!
Transform Your Teaching - EdTech experts Holly Clark and Tanya Avrith provide a guidebook to help you use technology to engage your learners and amplify the learning experience in your classroom—with Google Apps and other online tools.
Empower Your Students - This book will teach you how to allow students to show their thinking, demonstrate their learning, and share their work with authentic audiences - to use technology in meaningful ways that prepare them for the future!
Start with 20 Simple Tools - This book focuses on 20 essential tools that will help teachers to easily make student thinking visible, give every student a voice and allow them to share their work.
Examples You Can Use Tomorrow - With instructions for incorporating twenty of the best Google-friendly tools, including a special bonus section on Digital Portfolios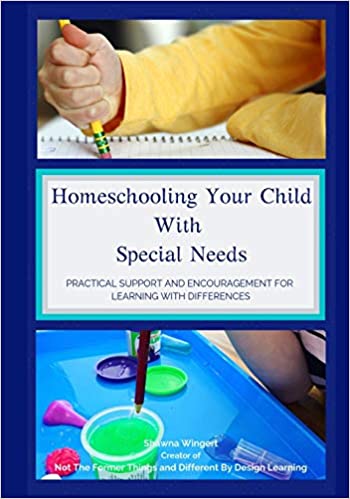 It happens almost every day. I hear from a mom desperate for information on homeschooling her child with special needs and learning differences. She is terrified. She's been told to not even consider it - that the experts need to be the ones in charge of her child's special education.She's terrified, yes. But somewhere, deep down, she knows it's not working. She knows there just has to be another way.This book is a comprehensive look at homeschooling a child with learning differences and special needs. In addition to practical tips and encouragement, it includes specific chapters for those homeschooling children with autism, ADHD, anxiety disorders and other diagnoses.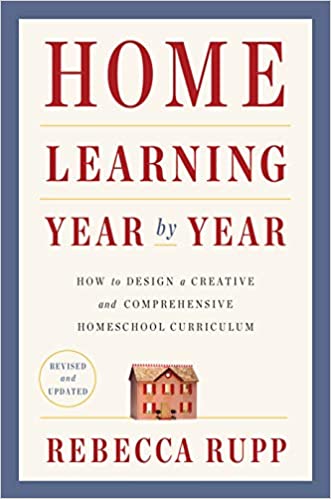 A comprehensive guide to designing homeschool curriculum, from one of the country's foremost homeschooling experts—now revised and updated!
 
Homeschooling can be a tremendous gift to your children—a personalized educational experience tailored to each kid's interests, abilities, and learning styles. But what to teach, and when, and how? Especially for first-time homeschoolers, the prospect of tackling an annual curriculum can be daunting. In Home Learning Year by Year, Rebecca Rupp presents comprehensive plans from preschool through high school, covering integral subjects for each grade, with lists of topics commonly presented at each level, recommended resource and reading lists, and suggestions for creative alternative options and approaches. Included, along with all the educational basics, are techniques and resources for teaching everything from philosophy to engineering, as well as suggestions for dealing with such sensitive topics as sex education.
 
Now revised throughout with all-new updates featuring the most effective and up-to-date methods and reading guides to homeschool your child at all ages, Home Learning Year by Year continues to be the definitive book for the homeschooling parent.