Fiction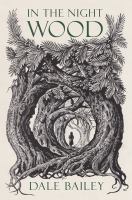 In the Night Wood
Dale Bailey
Failed father, failed husband, and failed scholar, Charles Hayden hopes to put his life back together with a new project: a biography of Caedmon Hollow, the long-dead author of a legendary Victorian children's book, In the Night Wood, and forebear of his wife, Erin. Deep in mourning from the loss of their young daughter, they pack up their American lives, Erin gives up her legal practice, and the couple settles in Hollow's remote Yorkshire mansion. In the neighboring village, Charles meets a woman he might have loved, a child who could have been his own daughter, and the ghost of a self he hoped to bury. Erin, paralyzed by her grief, immerses herself in pills and painting images of a horned terror in the woods. In the primeval forest surrounding Caedmon Hollow's ancestral home, an ancient power is stirring, a long-forgotten king who haunts the Haydens' dreams. And every morning the fringe of darkling trees presses closer. Soon enough, Charles and Erin will venture into the night wood. Soon enough, they'll learn that the darkness under the trees is but a shadow of the darkness that waits inside us all.
---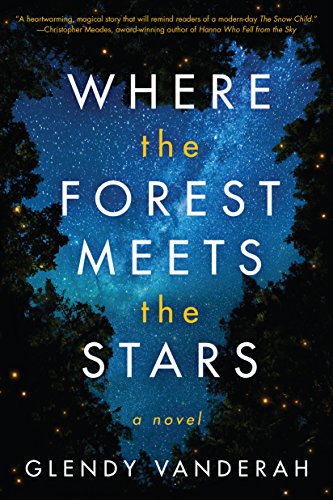 Where the Forest Meets the Stars
Glendy Vanderah
A mysterious child teaches two strangers how to love and trust again. After the loss of her mother and her own battle with breast cancer, Joanna Teale returns to her graduate research on nesting birds in rural Illinois, determined to prove that her recent hardships have not broken her. When a mysterious child who shows up at her cabin, barefoot and covered in bruises, Joanna enlists the help of her reclusive neighbor, Gabriel Nash, to solve the mystery of the charming child. But the more time they spend together, the more questions they have. How does a young girl not only read but understand Shakespeare? Why do good things keep happening in her presence? And why aren't Jo and Gabe checking the missing children's website anymore? Though the three have formed an incredible bond, they know difficult choices must be made.
---

Everything I Never Told You
Celeste Ng

Lydia is dead. But they don't know this yet. So begins the story of this exquisite debut novel, about a Chinese American family living in 1970s small-town Ohio. Lydia is the favorite child of Marilyn and James Lee. When Lydia's body is found in the local lake, the delicate balancing act that has been keeping the Lee family together tumbles into chaos, forcing them to confront the long-kept secrets that have been slowly pulling them apart. A profoundly moving story of family, history, and the meaning of home, Everything I Never Told You is both a gripping page-turner and a sensitive family portrait, exploring the divisions between cultures and the rifts within a family, and uncovering the ways in which mothers and daughters, fathers and sons, and husbands and wives struggle, all their lives, to understand one another.
---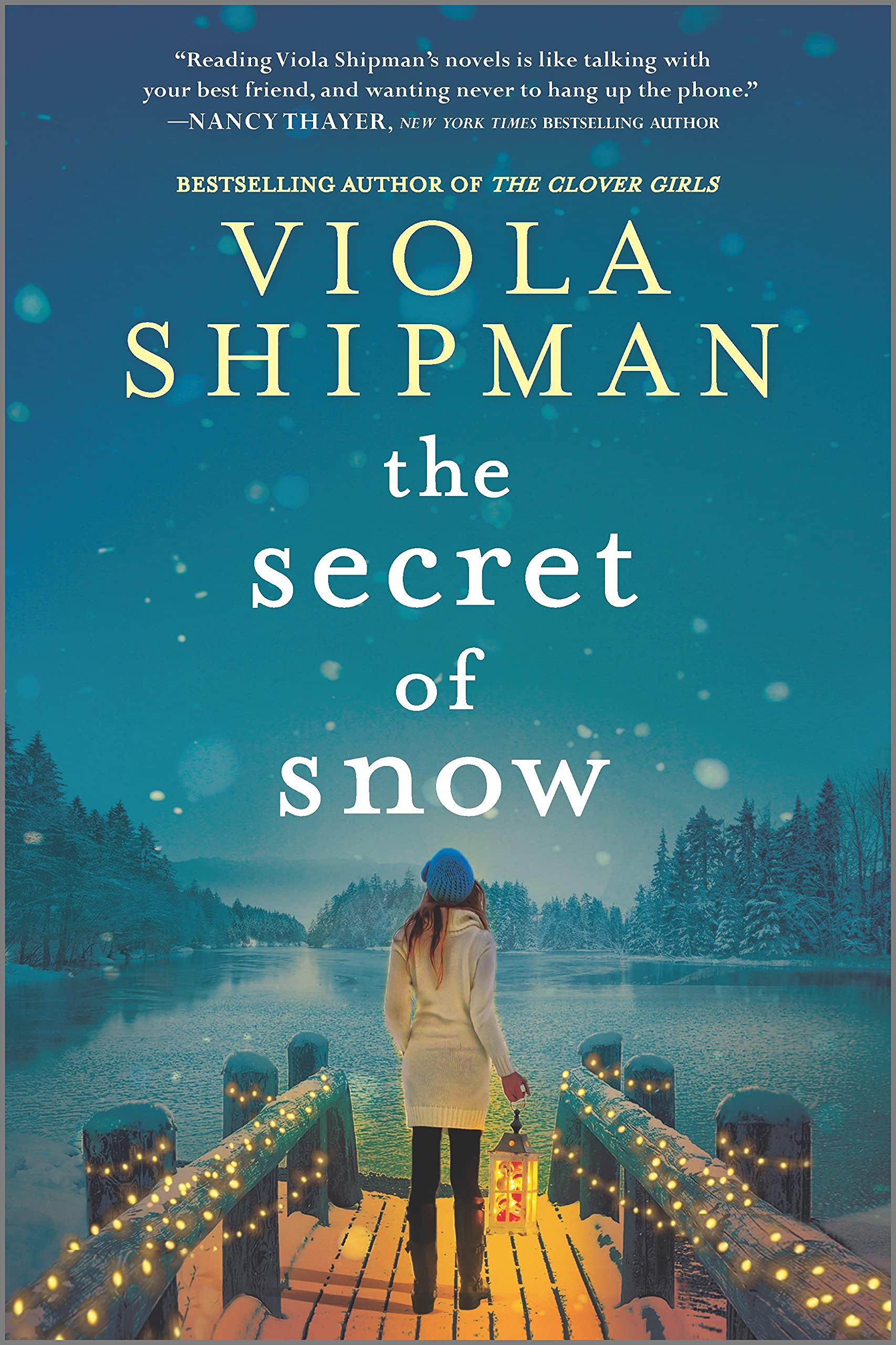 The Secret of Snow
Viola Shipman

When Sonny Dunes, a SoCal meteorologist whose job is all sunshine and seventy-two-degree days, is replaced by a virtual meteorologist that will never age, gain weight or renegotiate its contract, the only station willing to give the fifty-year-old another shot is the very place Sonny's been avoiding since the day she left for college, her northern Michigan hometown...To distract herself from the memories she's spent her life trying to outrun, Sonny throws herself headfirst into covering every small-town winter event to woo a new audience, made more bearable by a handsome widower with optimism to spare.
---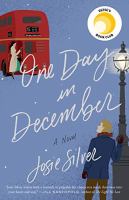 One Day in December
Josie Silver

Laurie is pretty sure love at first sight doesn't exist anywhere but the movies. But then, through a misted-up bus window one snowy December day, she sees a man who she knows instantly is the one. Their eyes meet, there's a moment of pure magic...and then her bus drives away.
---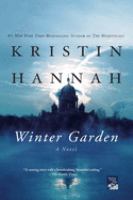 Winter Garden
Kristin Hannah

Middle-aged sisters Meredith and Nina, having been estranged from one another and their parents by the actions of their disapproving mother, reunite after their father falls ill, and, by carrying out their dad's dying wish of hearing the true story of their mother's life in war-torn Leningrad, the women find their relationships mending and begin to have a deeper understanding and respect for their mom.
---
Nonfiction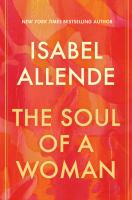 The Soul of a Woman
Isabel Allende
When I say that I was a feminist in kindergarten, I am not exaggerating. As a child, Isabel Allende watched her mother, abandoned by her husband, provide for her three small children. As a young woman coming of age in the late 1960s, she rode the first wave of feminism. She has seen what has been accomplished by the movement in the course of her lifetime. And over the course of three marriages, she has learned how to grow as a woman while having a partner, when to step away, and the rewards of embracing one's sexuality. So what do women want? To be safe, to be valued, to live in peace, to have their own resources, to be connected, to have control over their bodies and lives, and above all, to be loved. On all these fronts, there is much work to be done, and this book, Allende hopes, will "light the torch of our daughters and granddaughters with mine. They will have to live for us, as we lived for our mothers, and carry on with the work still left to be finished."
---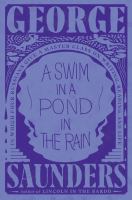 A Swim in a Pond in the Rain
George Saunders

In A Swim in a Pond in the Rain, George Saunders guides the reader through seven classic Russian short stories he's been teaching for twenty years as a professor in the prestigious Syracuse University graduate MFA creative writing program. Paired with stories by Chekhov, Turgenev, Tolstoy, and Gogol, these essays are intended for anyone interested in how fiction works and why it's more relevant than ever in these turbulent times.
---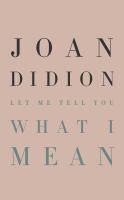 Let Me Tell You What I Mean
Joan Didion

From the universally acclaimed, best-selling author: ten pieces never before collected that offer an illuminating glimpse into the mind and process of a legendary writer. Here are six pieces written in 1968 from the "Points West" Saturday Evening Post column Joan Didion shared from 1964 to 1969 with her husband, John Gregory Dunne about: American newspapers; a session with Gamblers Anonymous; a visit to San Simeon; being rejected by Stanford; dropping in on Nancy Reagan, wife of the then-governor of California, while a TV crew filmed her at home; and an evening at the annual reunion of WWII veterans from the 101st Airborne Association at the Stardust Hotel in Las Vegas. Here too is a 1976 piece from the New York Times magazine on "Why I Write"; a piece about short stories from New West in 1978; and from The New Yorker, a piece on Hemingway from 1998, and on Martha Stewart from 2000. Each one is classic Didion: incisive, bemused, and stunningly prescient.
---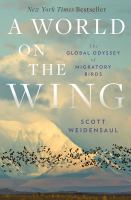 A World on the Wing
Scott Weidensaul

An exhilarating exploration of the science and wonder of global bird migration. In the past two decades, our understanding of bird migration-the navigational and physiological feats that enable birds to cross immense oceans or fly above the highest mountains, to go weeks without sleep, or remain in unbroken flight for months at a stretch-has exploded. Scientists have made astounding discoveries: certain species, such as thrushes, can avoid dehydration over long flights by "drinking" from their own muscles and organs, extending their flight range by almost thirty percent, or more than two thousand miles, and while we've known for decades that birds are somehow able to orient themselves using earth's magnetic field, a new leading theory is that they do so through a form of quantum entanglement. 
---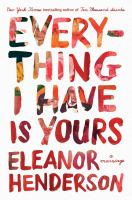 Everything I Have is Yours
Eleanor Henderson

Eleanor met Aaron when she was just a teenager and he was working at a local record stored—older, experienced, and irresistibly charming. Escaping the clichés of fleeting young love, their summer romance bloomed into a relationship that survived college and culminated in a marriage and two children. From the outside looking in, their life had all the trappings of what most would consider a success story. But, as in any marriage, things weren't always as they seemed. On top of the typical stresses of parenting, money, and work, there were the untended wounds of depression, addiction, and childhood trauma. And then one day, out of nowhere: a rash appeared on Aaron's arms. Soon, it had morphed into painful lesions covering his body. Eleanor was as baffled as the doctors. There was no obvious diagnosis, let alone a cure. And as years passed and the lesions gave way to Aaron's increasingly disturbed concerns about the source of his sickness, the husband she loved seemed to unravel before her eyes. Emotional, intimate, and at times agonizing, Everything I Have Is Yours tells the story of a marriage tested by powerful forces outside both partners' control. It's not only a memoir of a wife's tireless quest to heal her husband, but also one that asks just what it means to accept someone as they are.
---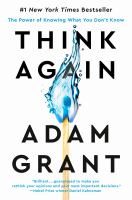 Think Again
Adam Grant

Our ways of thinking become habits that we don't bother to question, and mental laziness leads us to prefer the ease of old routines to the difficulty of new ones. We fail to update the beliefs we formed in the past for the challenges we face in the present. But in a rapidly changing world, we need to spend as much time rethinking as we do thinking. Think Again is a book about the benefit of doubt, and about how we can get better at embracing the unknown and the joy of being wrong. The new science of intellectual humility shows that as a mindset and a skillset, rethinking can be taught, and Grant explains how to develop the necessary qualities. In the end, it's intellectual humility that makes it possible for us to stop denying our weaknesses so that we can start improving ourselves.
---