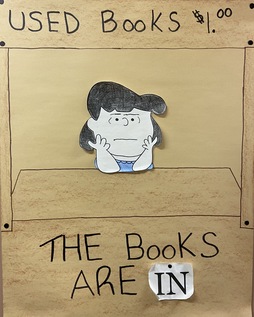 The Bridgewater Public Library Used Bookstore is on the bottom floor and open to all patrons during regular library hours. Voted #1 Bookstore Choice 2017 Readers Choice Award Bridgewater. 
The bookstore features former library items and items donated by the community.
Books are $1 each; magazines are free.
Donations
We accept donations of books, DVDs, CDs, and puzzles in good condition. Please call to confirm whether we are accepting donations. Do not leave items at our door. 
We do not accept donations of encyclopedias, dictionaries, textbooks, VHS tapes, and cassette tapes. Items with water damage, mold, mildew, or smoke damage will not be accepted.