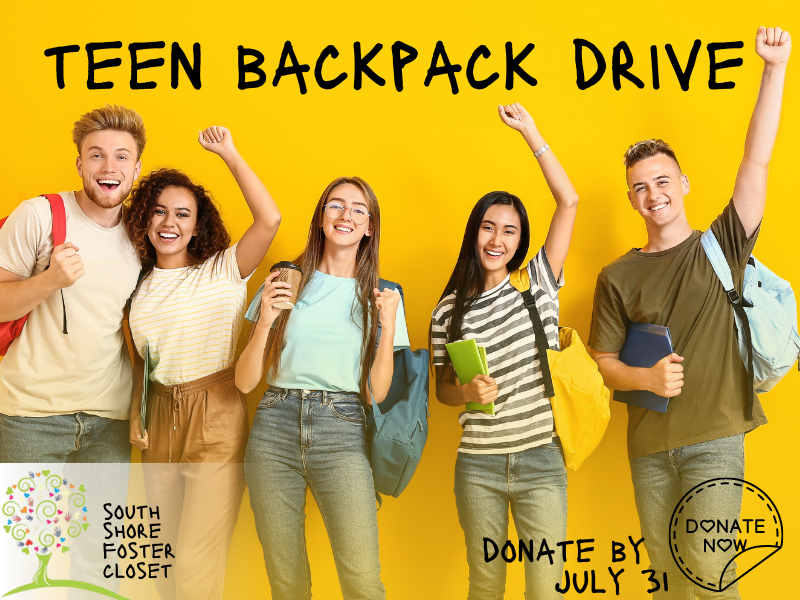 For the month of July we have partnered with South Shore Foster Closet and are collecting items for teens. 
Requested Items:
Brand name backpacks (no Walmart brands, please) these can be found at TJ Maxx and Marshalls.
Backpacks can be filled with supplies, or not.
Gift cards! Especially for gas, Amazon, Target.
Donations are due by July 31.