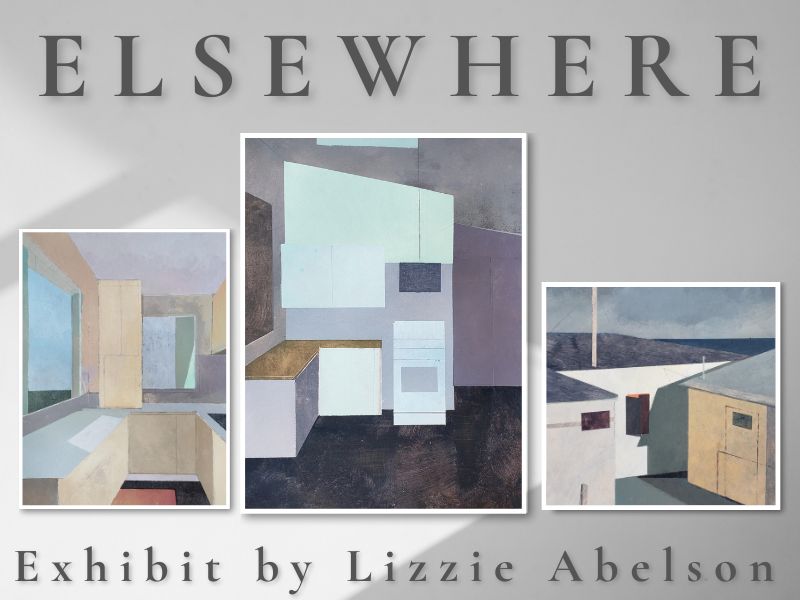 Lizzie Abelson's art will be on display in the Flora T. Little Art Gallery located on the second floor throughout the month of September. Drop-in any time we're open to check it out. 
---
About the Exhibit:
The spaces depicted in these paintings hover between reality and imagination. While based loosely on actual locations, the artist has taken a great many liberties, rendering them fictitious. Abelson is drawn to quiet, to shadows, to liminality, to scenes that, while vaguely familiar, are often tinged with a slight sense of unease.
About the Artist
A New England native, Lizzie grew up in Suffield, Connecticut. She graduated from The Rhode Island School of Design in 1993 with a BFA in painting. Her junior year was spent abroad with RISD's European Honors Program. She currently lives with her family in Boylston, Massachusetts. Find her on Instagram.