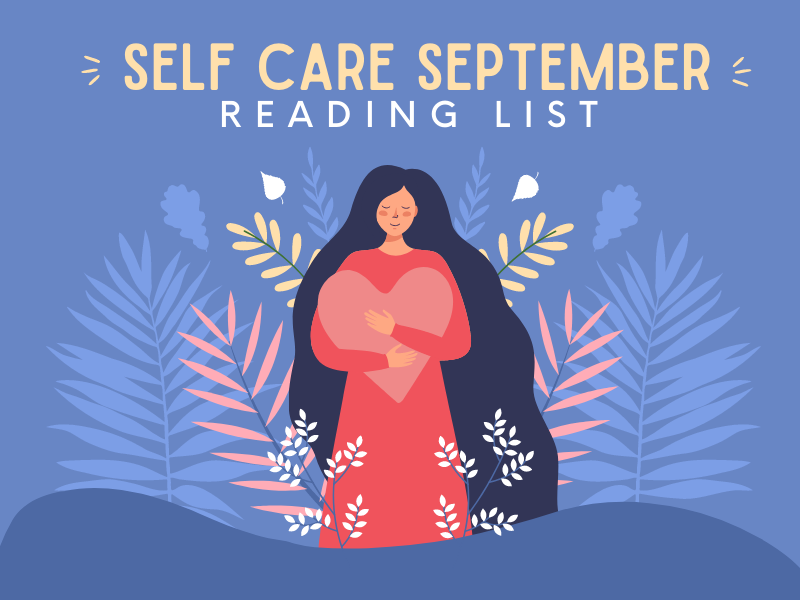 Use the month of September to make self-care a part of your daily routine—pour yourself a cup of kindness and curl up with one of these books.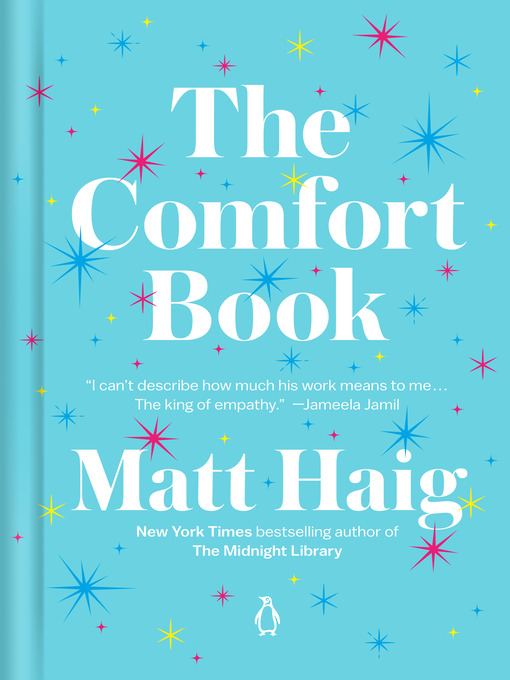 The Comfort Book
Matt Haig

A small book for anyone in search of hope, looking for a path to a more meaningful life, or in need of encouragement. Years ago, Matt Haig began writing notes to his future self. These notes were meant as gifts to his future self: offerings of hope to help himself through anything from the darkest periods of his life to a not-so-great day. As time went on, he added new thoughts and stories, and he turned them into The Comfort Book so that everyone could draw on this well of reassurance and encouragement. Each of its short meditations gives a new perspective on life and all of its highs and lows⁠—small islands of hope for anyone looking for a more fulfilling, more uplifting way through life. Incorporating a diverse array of sources from across the world, history, science, and his own experiences, Haig offers warmth and reassurance, reminding us to slow down and appreciate the beauty and unpredictability of existence.
---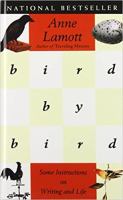 Bird by Bird: Some Instructions on Writing and Life
Anne Lamott

If you have ever wondered what it takes to be a writer, what it means to be a writer, what the contents of your school lunches said about what your parents were really like, this book is for you. From faith, love, and grace to pain, jealousy, and fear, Lamott insists that you keep your eyes open, and then shows you how to survive. And always, from the life of the artist she turns to the art of life.
---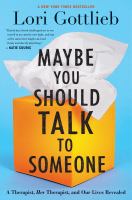 Maybe You Should Talk to Someone: A Therapist, Her Therapist, and Our Lives Revealed
Lori Gottlieb

With startling wisdom and humor, Gottlieb invites us into her world as both clinician and patient, examining the truths and fictions we tell ourselves and others as we teeter on the tightrope between love and desire, meaning and mortality, guilt and redemption, terror and courage, hope and change. Maybe You Should Talk to Someone is revolutionary in its candor, offering a deeply personal yet universal tour of our hearts and minds and providing the rarest of gifts: a boldly revealing portrait of what it means to be human, and a disarmingly funny and illuminating account of our own mysterious lives and our power to transform them.
---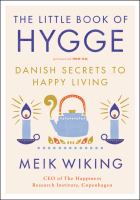 The Little Book of Hygge: Danish Secrets to Happy Living
Meik Wiking

You know hygge when you feel it. It is when you are cuddled up on a sofa with a loved one, or sharing comfort food with your closest friends. It is those crisp blue mornings when the light through your window is just right. Meik is CEO of the Happiness Research Institute in Copenhagen and has spent years studying the magic of Danish life. In this beautiful, inspiring book he will help you be more hygge: from picking the right lighting and planning a dinner party through to creating an emergency hygge kit and even how to dress.
---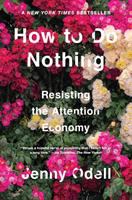 How to Do Nothing: Resisting the Attention Economy
Jenny Odell

When the technologies we use every day collapse our experiences into 24/7 availability, platforms for personal branding, and products to be monetized, nothing can be quite so radical as… doing nothing. Here, Jenny Odell sends up a flare from the heart of Silicon Valley, delivering an action plan to resist capitalist narratives of productivity and techno-determinism, and to become more meaningfully connected in the process.
---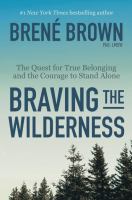 Braving the Wilderness: The Quest for True Belonging and the Courage to Stand Alone
Brené Brown

Brown argues that we're experiencing a spiritual crisis of disconnection, and introduces four practices of true belonging that challenge everything we believe about ourselves and each other. Brown offers us the clarity and courage we need to find our way back to ourselves and to each other. And that path cuts right through the wilderness. 
---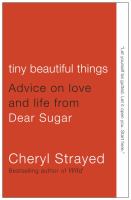 Tiny Beautiful Things: Advice on Love and Life from Dear Sugar
Cheryl Strayed
Life can be hard: your lover cheats on you; you lose a family member; you can't pay the bills⁠—and it can be great: you've had the best day of your life; you get that plum job; you muster the courage to write your novel. Sugar⁠—the once-anonymous online columnist at The Rumpus, now revealed as Cheryl Strayed, author of the bestselling memoir Wild - is the person thousands turn to for advice. Rich with humor, insight, compassion⁠—and absolute honesty⁠—this book is a balm for everything life throws our way.
---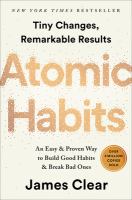 Atomic Habits: An Easy & Proven Way to Build Good Habits & Break Bad Ones
James Clear

If you're having trouble changing your habits, the problem isn't you. The problem is your system. Bad habits repeat themselves again and again not because you don't want to change, but because you have the wrong system for change. You do not rise to the level of your goals. You fall to the level of your systems. Here, you'll get a proven system that can take you to new heights. Atomic Habits will reshape the way you think about progress and success, and give you the tools and strategies you need to transform your habits⁠—whether you are a team looking to win a championship, an organization hoping to redefine an industry, or simply an individual who wishes to quit smoking, lose weight, reduce stress, or achieve any other goal.
---
Joy at Work: Organizing Your Professional Life
Marie Kondo

The workplace is a magnet for clutter and mess. Who hasn't felt drained by wasteful meetings, disorganized papers, endless emails, and unnecessary tasks? These are the modern-day hazards of working, and they can slowly drain the joy from work, limit our chances of career progress, and undermine our well-being. The authors offer stories, studies, and strategies to help you eliminate clutter and make space for work that really matters. They will help you overcome the challenges of workplace mess and enjoy the productivity, success, and happiness that comes with a tidy desk and mind. 
---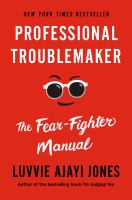 Professional Troublemaker: The Fear-Fighter Manual
Luvvie Ajayi Jones

We're all afraid. We're afraid of asking for what we want because we're afraid of hearing "no". We're afraid of being different, of being too much or not enough. We're afraid of leaving behind the known for the unknown. But in order to do the things that will truly, meaningfully change our lives, we have to become professional troublemakers: people who are committed to not letting fear talk them out of the things they need to do or say to live free. The point is not to be fearless, but to know we are afraid and charge forward regardless. It is to recognize that the things we must do are more significant than our fears. This book is about how to live boldly in spite of all the reasons we have to cower.
---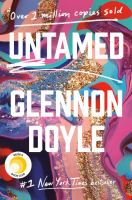 Untamed
Glennon Doyle
Soulful and uproarious, forceful and tender, Untamed is both an intimate memoir and a galvanizing wake-up call. It is the story of how one woman learned that a responsible mother is not one who slowly dies for her children, but one who shows them how to fully live. It is the story of navigating divorce, forming a new blended family, and discovering that the brokenness or wholeness of a family depends not on its structure but on each member's ability to bring her full self to the table. And it is the story of how each of us can begin to trust ourselves enough to set boundaries, make peace with our bodies, honor our anger and heartbreak, and unleash our truest, wildest instincts so that we become women who can finally look at ourselves and say: There She Is.
---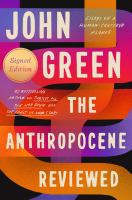 The Anthropocene Reviewed
John Green

The Anthropocene is the current geological age, in which human activity has profoundly shaped the planet and its biodiversity. In this remarkable symphony of essays adapted and expanded from his ground-breaking, critically acclaimed podcast, John Green reviews different facets of the human-centered planet—from the QWERTY keyboard and Halley's Comet to Penguins of Madagascar—on a five-star scale. John Green's gift for storytelling shines throughout this artfully curated collection about the shared human experience; it includes beloved essays along with six all-new pieces exclusive to the book. 
---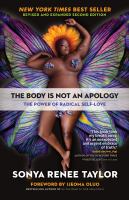 The Body is Not an Apology: The Power of Radical Self Love
Sonya Renee Taylor

The Body Is Not an Apology offers radical self-love as the balm to heal the wounds inflicted by these violent systems. World-renowned activist and poet Sonya Renee Taylor invites us to reconnect with the radical origins of our minds and bodies and celebrate our collective, enduring strength. As we awaken to our own indoctrinated body shame, we feel inspired to awaken others and to interrupt the systems that perpetuate body shame and oppression against all bodies. When we act from this truth on a global scale, we usher in the transformative opportunity of radical self-love, which is the opportunity for a more just, equitable, and compassionate world—for us all.
---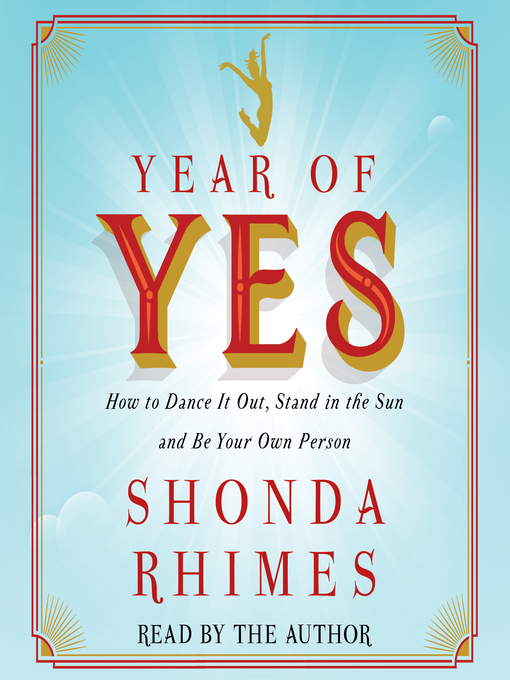 Year of Yes: How to Dance it Out, Stand in the Sun, and Be Your Own Person
Shonda Rhimes

In this poignant, hilarious and deeply intimate call to arms, Hollywood's most powerful woman reveals how saying YES changed her life—and how it can change yours too. With three hit shows on television and three children at home, Shonda Rhimes had lots of good reasons to say no when invitations arrived. Hollywood party? No. Speaking engagement? No. Media appearances? No. And to an introvert like Shonda, who describes herself as 'hugging the walls' at social events and experiencing panic attacks before press interviews, there was a particular benefit to saying no: nothing new to fear. Then came Thanksgiving 2013, when Shonda's sister Delorse muttered six little words at her: You never say yes to anything. Profound, impassioned and laugh-out-loud funny, in Year of Yes Shonda Rhimes reveals how saying YES changed—and saved—her life. And inspires readers everywhere to change their own lives with one little word: Yes.
---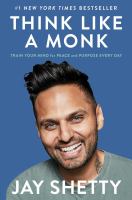 Think Like a Monk: Train Your Mind for Peace and Purpose Every Day
Jay Shetty

In this inspiring, empowering book, Shetty draws on his time as a monk to show us how we can clear the roadblocks to our potential and power. Combining ancient wisdom and his own rich experiences in the ashram, Think Like a Monk reveals how to overcome negative thoughts and habits, and access the calm and purpose that lie within all of us. He transforms abstract lessons into advice and exercises we can all apply to reduce stress, improve relationships, and give the gifts we find in ourselves to the world. Shetty proves that everyone can—and should—think like a monk. 
---

When Breath Becomes Air
Paul Kalanithi

What makes life worth living in the face of death? What do you do when the future, no longer a ladder toward your goals in life, flattens out into a perpetual present? What does it mean to have a child, to nurture a new life as another fades away? These are some of the questions Kalanithi wrestles with in this profoundly moving, exquisitely observed memoir. When Breath Becomes Air is an unforgettable, life-affirming reflection on the challenge of facing death and on the relationship between doctor and patient, from a brilliant writer who became both.
---