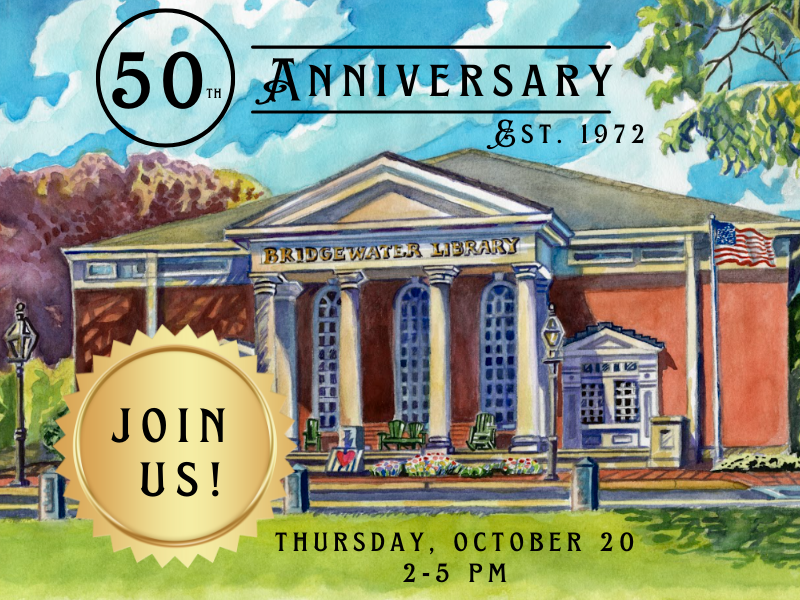 Though the library itself is 140 years old, this year marks 50 years since the library building at 15 South Street opened and we think that is something worth celebrating!
Join us at the library on Thursday, October 20 from 2-5 PM for music, speeches, and a brief stroll down memory lane. Cake and light refreshments will be served.
We sincerely hope you can attend.