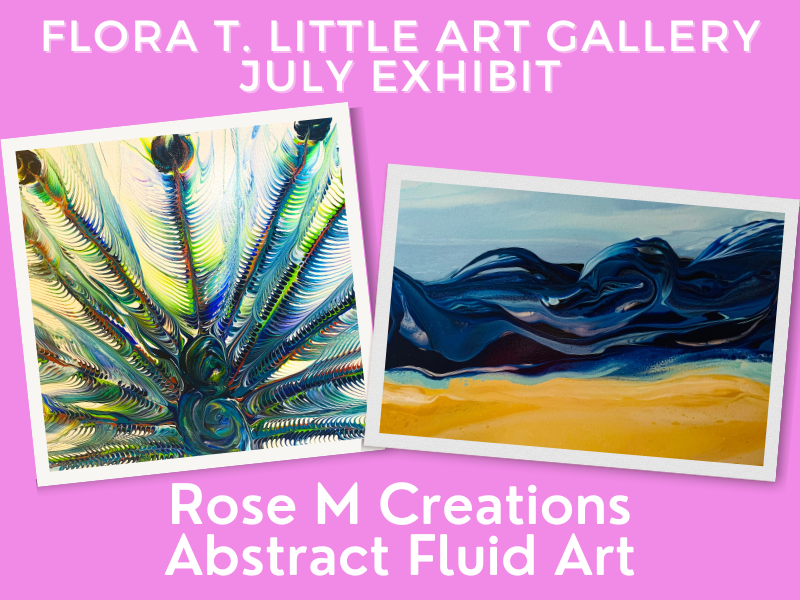 The Flora T. Little Art Gallery is featuring abstract fluid paintings by Rose M Creations for the month of July. 
Rose began watching YouTube fluid art videos at the start of the pandemic and decided to give it a try. She hasn't stopped since. She paints every week and even created her own YouTube channel. She loves bright, eye-catching colors. Rose works at the Bridgewater Public Library and was featured in BWPL's Art with Rose YouTube series. 
Come see Rose's art in the gallery all month long, visit her YouTube channel, follow her on Instagram, and stop by her reception on Saturday, July 30 from 12-2 PM in the gallery.