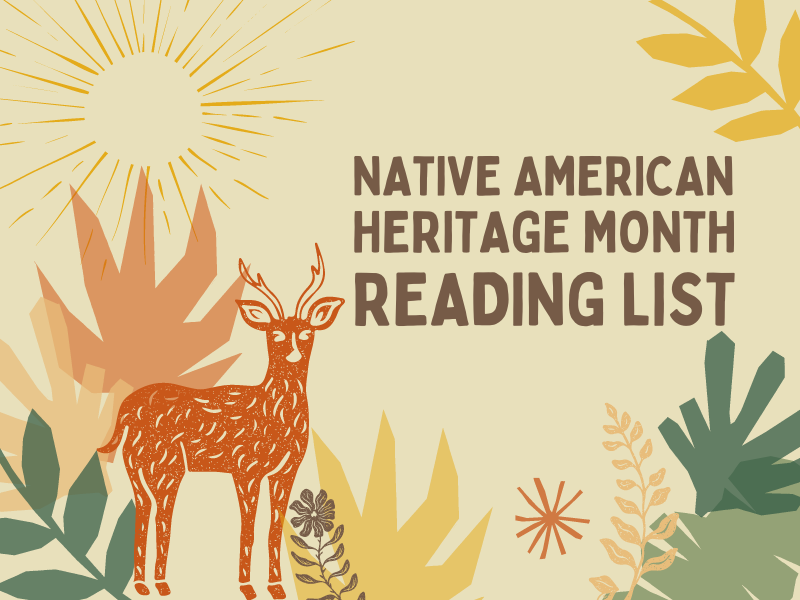 November is National Native American Heritage Month and in honor of this nation's first people and their rich history, we are featuring books by Indigenous authors who continue the tradition of storytelling to explore Native identity, challenge stereotypes and historical fallacies, and to connect the past with the present.
---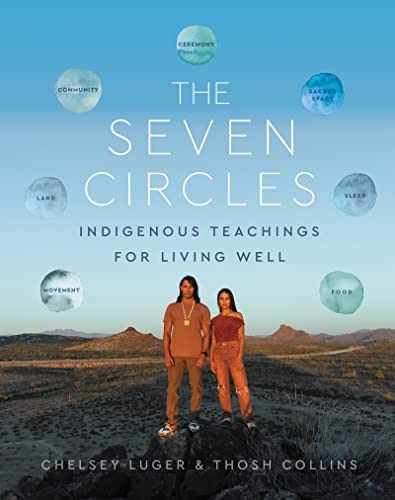 The Seven Circles: Indigenous Teachings for Living Well
Chelsey Luger and Thosh Collins
Nation or Tribe(s): Onk-Akimel O'Odham, Wa-zha-zhi, Lakota, Ojibwe 

When wellness teachers and husband-wife duo Chelsey Luger and Thosh Collins founded their Indigenous wellness initiative, Well for Culture, they extended an invitation to all to honor their whole self through Native wellness philosophies and practices. In reclaiming this ancient wisdom for health and well being—drawing from traditions spanning multiple tribes—they developed the Seven Circles, a holistic model for modern living rooted in timeless teachings from their ancestors. With warmth and generosity—and 75 atmospheric photographs by Collins throughout—The Seven Circles teaches us how to connect with nature, with our community, and with ourselves, and to integrate ancient Indigenous philosophies of health and well being into our own lives to find healing and balance.
---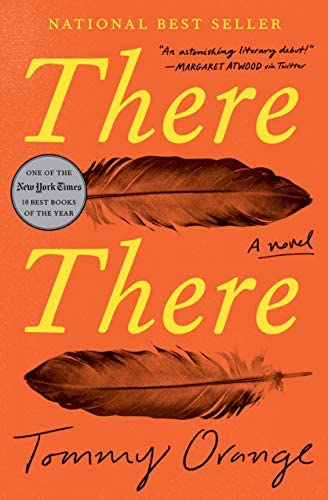 There There
Tommy Orange
Nation or Tribe(s): Cheyenne, Arapaho

There There is a relentlessly paced multi-generational story about violence and recovery, memory and identity, and the beauty and despair woven into the history of a nation and its people. It tells the story of twelve characters, each of whom have private reasons for traveling to the Big Oakland Powwow. Jacquie Red Feather is newly sober and trying to make it back to the family she left behind in shame. Dene Oxendene is pulling his life back together after his uncle's death and has come to work at the powwow to honor his uncle's memory. Opal Viola Victoria Bear Shield has come to watch her nephew Orvil, who has taught himself traditional Indian dance through YouTube videos and has come to the powwow to dance in public for the very first time. There will be glorious communion, and a spectacle of sacred tradition and pageantry. And there will be sacrifice, and heroism, and unspeakable loss. Here is a voice we have never heard: a voice full of poetry and rage, exploding onto the page with stunning urgency and force. Tommy Orange writes of the plight of the urban Native American, the Native American in the city, in a stunning novel that grapples with a complex and painful history, with an inheritance of beauty and profound spirituality, and with a plague of addiction, abuse, and suicide. An unforgettable debut, destined to become required reading in schools and universities across the country.
---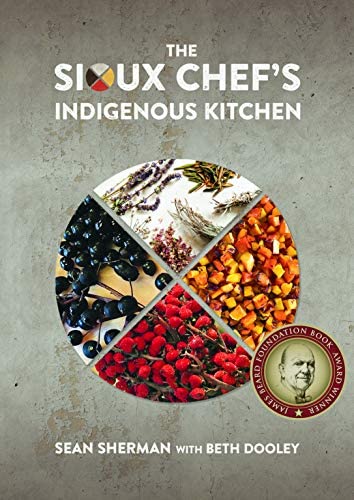 The Sioux Chef's Indigenous Kitchen
Sean Sherman
Nation or Tribe(s): Oglala Lakota 

Here is real food—our indigenous American fruits and vegetables, the wild and foraged ingredients, game and fish. Locally sourced, seasonal, "clean" ingredients and nose-to-tail cooking are nothing new to Sean Sherman, the Oglala Lakota chef and founder of The Sioux Chef. In his breakout book, Sherman shares his approach to creating boldly seasoned foods that are vibrant, healthful, at once elegant and easy. Sherman dispels outdated notions of Native American fare—no fry bread or Indian tacos here—and no European staples such as wheat flour, dairy products, sugar, and domestic pork and beef. The Sioux Chef's healthful plates embrace venison and rabbit, river and lake trout, duck and quail, wild turkey, blueberries, sage, sumac, timpsula or wild turnip, plums, purslane, and abundant wildflowers. Contemporary and authentic, his dishes feature cedar braised bison, griddled wild rice cakes, amaranth crackers with smoked white bean paste, three sisters salad, deviled duck eggs, smoked turkey soup, dried meats, roasted corn sorbet, and hazelnut-maple bites. The Sioux Chef's Indigenous Kitchen is a rich education and a delectable introduction to modern indigenous cuisine of the Dakota and Minnesota territories, with a vision and approach to food that travels well beyond those borders.
---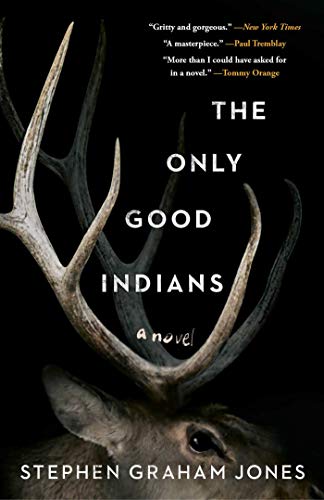 The Only Good Indians
Stephen Graham Jones
Nation or Tribes(s): Blackfoot
Peter Straub's Ghost Story meets Liane Moriarty's Big Little Lies in this American Indian horror story of revenge on the Blackfeet Indian Reservation. Four American Indian men from the Blackfeet Nation, who were childhood friends, find themselves in a desperate struggle for their lives, against an entity that wants to exact revenge upon them for what they did during an elk hunt ten years earlier by killing them, their families, and friends.
---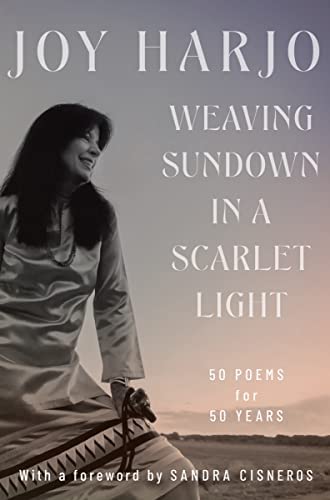 Weaving Sundown in a Scarlet Light: Fifty Poems for Fifty Years
Joy Harjo
Nation or Tribe(s): Muscogee 

Over a long, influential career in poetry, Joy Harjo has been praised extensively. Her poems are musical, intimate, political, and wise, intertwining ancestral memory and tribal histories with resilience and love. In this gemlike volume, Harjo selects her best poems from across fifty years, beginning with her early discoveries of her own voice and ending with moving reflections on our contemporary moment. Generous notes on each poem offer insight into Harjo's inimitable poetics as she takes inspiration from Navajo horse songs and jazz, reckons with home and loss, and listens to the natural messengers of the earth. Harjo also published a memoir in 2021, Poet Warrior, another great read.
---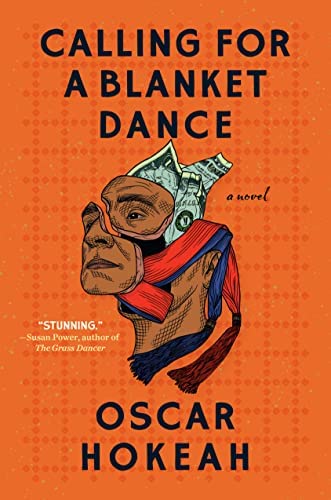 Calling for a Blanket Dance
Oscar Hokeah
Nation or Tribe(s): Kiowa, Cherokee

A moving and deeply engaging debut novel about a young Native American man finding strength in his familial identity, from a stellar new voice in fiction. Told in a series of voices, Calling for a Blanket Dance takes us into the life of Ever Geimausaddle through the multi-generational perspectives of his family as they face myriad obstacles. His father's injury at the hands of corrupt police, his mother's struggle to hold on to her job and care for her husband, the constant resettlement of the family, and the legacy of centuries of injustice all intensify Ever's bottled-up rage. Meanwhile, all of Ever's relatives have ideas about who he is and who he should be. His Cherokee grandmother urges the family to move across Oklahoma to find security; his grandfather hopes to reunite him with his heritage through traditional gourd dances; his Kiowa cousin reminds him that he's connected to an ancestral past. And once an adult, Ever must take the strength given to him by his relatives to save not only himself but also the next generation of family.
---
We Are the Middle of Forever: Indigenous Voices from Turtle Island on the Changing Earth
Dahr Jamail and Stan Rushworth (Editors)
Nation or Tribe(s): Various

Although for a great many people, the human impact on the Earth—countless species becoming extinct, pandemics claiming millions of lives, and climate crisis causing worldwide social and environmental upheaval—was not apparent until recently, this is not the case for all people or cultures. For the Indigenous people of the world, radical alteration of the planet, and of life itself, is a story that is many generations long. They have had to adapt, to persevere, and to be courageous and resourceful in the face of genocide and destruction--and their experience has given them a unique understanding of civilizational devastation. A welcome antidote to the despair arising from the climate crisis, We Are the Middle of Forever brings to the forefront the perspectives of those who have long been attuned to climate change and will be an indispensable aid to those looking for new and different ideas and responses to the challenges we face.
---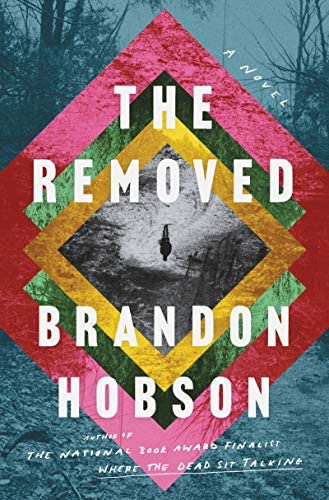 The Removed
Brandon Hobson
Nation or Tribe(s): Cherokee

In the fifteen years since their teenage son, Ray-Ray, was killed in a police shooting, the Echota family has been suspended in private grief. The mother, Maria, increasingly struggles to manage the onset of Alzheimer's in her husband, Ernest. Their adult daughter, Sonja, leads a life of solitude, punctuated only by spells of dizzying romantic obsession. And their son, Edgar, fled home long ago, turning to drugs to mute his feelings of alienation. With the family's annual bonfire approaching—an occasion marking both the Cherokee National Holiday and Ray-Ray's death, and a rare moment in which they openly talk about his memory—Maria attempts to call the family together from their physical and emotional distances once more. But as the bonfire draws near, each of them feels a strange blurring of the boundary between normal life and the spirit world. Maria and Ernest take in a foster child who seems to almost miraculously keep Ernest's mental fog at bay. Sonja becomes dangerously fixated on a man named Vin, despite—or perhaps because of—his ties to tragedy in her lifetime and lifetimes before. And in the wake of a suicide attempt, Edgar finds himself in the mysterious Darkening Land: a place between the living and the dead, where old atrocities echo. Drawing deeply on Cherokee folklore, The Removed seamlessly blends the real and spiritual to excavate the deep reverberations of trauma--a meditation on family, grief, home, and the power of stories on both a personal and ancestral level.
---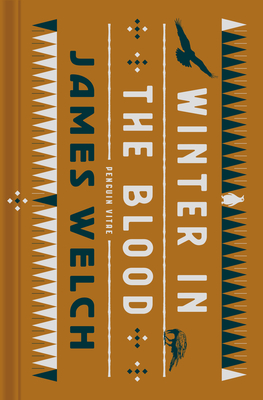 Winter in the Blood
James Welch
Nation or Tribe(s): Blackfoot, A'aninin

The narrator of this beautiful, often disquieting novel is a young Native American man living on the Fort Belknap Reservation in Montana. Sensitive and self-destructive, he searches for something that will bind him to the lands of his ancestors but is haunted by personal tragedy, the dissolution of his once proud heritage, and Montana's vast emptiness. Winter in the Blood is an evocative and unforgettable work of literature that will continue to move and inspire anyone who encounters it.
---