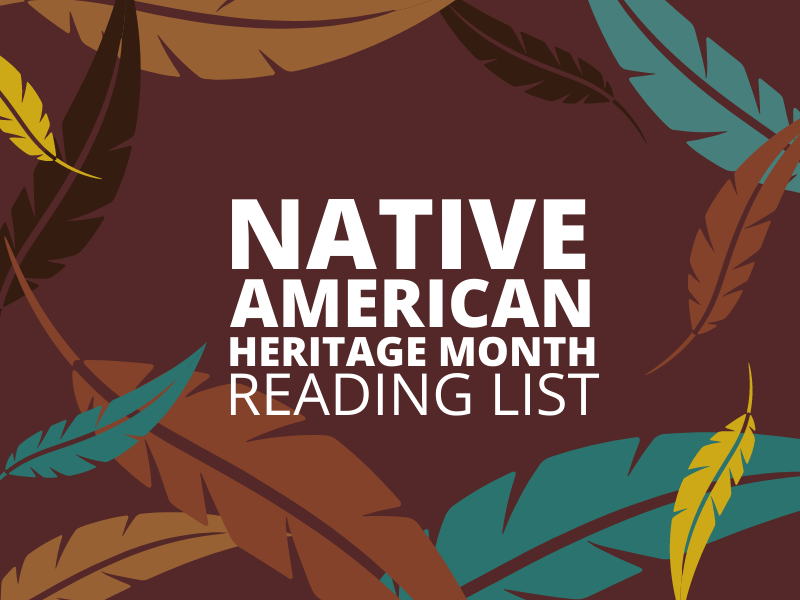 In honor of Native American Heritage Month, we are celebrating works by Indigenous writers and artists. Check out these books and movies for all ages, in a variety of genres. You'll find recommendations for fiction and nonfiction, picture books, poetry, and more, with a focus on works by contemporary creators.
All of the books and films listed here are available through the Library. 
---
Jump to:
---
For Adults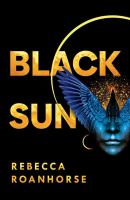 Black Sun
Rebecca Roanhorse
Nation or Tribe(s): Ohkay Owingeh
In the holy city of Tova, the winter solstice is usually a time for celebration and renewal, but this year it coincides with a solar eclipse, a rare celestial event proscribed by the Sun Priest as an unbalancing of the world. Meanwhile, a ship launches from a distant city bound for Tova and set to arrive on the solstice. The captain of the ship, Xiala, is a disgraced Teek whose song can calm the waters around her as easily as it can warp a man's mind. Her ship carries one passenger. Described as harmless, the passenger, Serapio, is a young man, blind, scarred, and cloaked in destiny. As Xiala well knows, when a man is described as harmless, he usually ends up being a villain. Crafted with unforgettable characters, Rebecca Roanhorse has created an epic adventure exploring the decadence of power amidst the weight of history and the struggle of individuals swimming against the confines of society and their broken pasts in the most original series debut of the decade.
---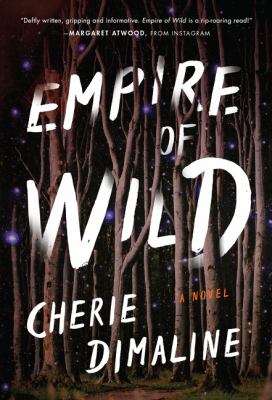 Empire of Wild
Cherie Dimaline
Nation or Tribe(s): Métis Nation
After Joan Beausoleil argues one night with her husband, Victor, over whether she should sell her ancestral land, Victor walks out and never comes back, and Joan spends nearly a year searching for him. Just as Joan is about to give up hope, she recognizes Victor in a revival tent at a WalMart parking lot, but he claims not to know her and to be Rev. Eugene Wolff. Shocked and angry at being told that she's mistaken, Joan sets out to discover what happened to him. Aided by her 12-year-old nephew and an elder who convinces Joan that Victor is under the spell of the Rogarou, Joan tracks the beast in search of answers.
---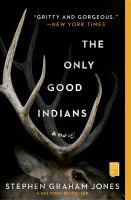 The Only Good Indians
Stephen Graham Jones
Nation or Tribes(s): Blackfleet
Peter Straub's Ghost Story meets Liane Moriarty's Big Little Lies in this American Indian horror story of revenge on the Blackfeet Indian Reservation. Four American Indian men from the Blackfeet Nation, who were childhood friends, find themselves in a desperate struggle for their lives, against an entity that wants to exact revenge upon them for what they did during an elk hunt ten years earlier by killing them, their families, and friends.
---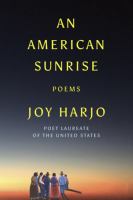 An American Sunrise
Joy Harjo
Nation or Tribe(s): Mvskoke Nation
In this powerful and stirring collection, Joy Harjo reflects on moving to her tribe's original lands for the first time, on the blessings and difficulties of remembering and re-experiencing her tribe's forced removal, and on being innately and irrevocably connected to her ancestors. From the memory of her mother's death to her beginnings in the Native rights movement, Harjo's intimate life intertwines with tribal history in poems that sing of beauty and survival.
---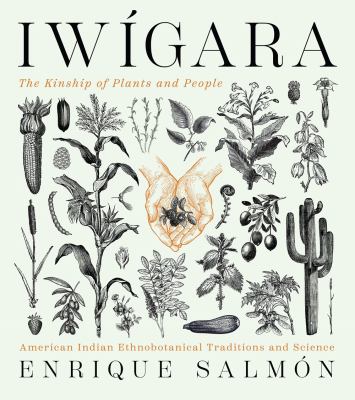 Iwígara
Enrique Salmón
Nation or Tribe(s): Rarámuri (Tarahumara)
Iwígara, when translated, means the kinship of plants and people. And that is exactly what Enrique Salmón explores in this important book. Iwígara shares culturally specific information about 80 plants, addressing their historical and modern-day uses as medicine, food, spices, and more. Iwígara includes plants entries derived from many different American Indian tribes and seven geographic regions across the United States. Each plant entry includes the names commonly used by different tribes, a color photograph, a short description, rich details about how the plant is used, and tips on identification and ethical harvest. Traditional stories and myths, along with images of the plants from different forms of Native American arts and crafts, enrich the text.
---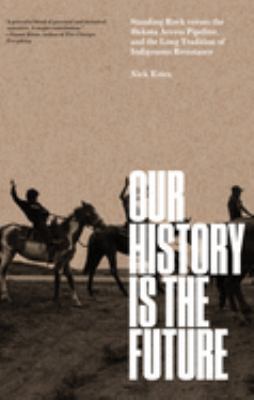 Our History Is the Future
Nick Estes
Nation or Tribe(s): Sioux
How two centuries of Indigenous resistance created the movement proclaiming "Water is life" In 2016, a small protest encampment at the Standing Rock Reservation in North Dakota, initially established to block construction of the Dakota Access oil pipeline, grew to be the largest Indigenous protest movement in the twenty-first century. Water Protectors knew this battle for native sovereignty had already been fought many times before, and that, even after the encampment was gone, their anticolonial struggle would continue. In Our History Is the Future, Nick Estes traces traditions of Indigenous resistance that led to the #NoDAPL movement. Our History Is the Future is at once a work of history, a manifesto, and an intergenerational story of resistance.
---
For Teens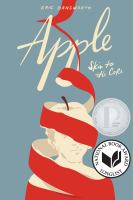 Apple: Skin to the Core
Eric Gansworth
Nation or Tribe(s): Onondaga
The term "Apple" is a slur in Native communities across the country. It's for someone supposedly "red on the outside, white on the inside." Eric Gansworth is telling his story in Apple (Skin to the Core). The story of his family, of Onondaga among Tuscaroras, of Native folks everywhere. From the horrible legacy of the government boarding schools, to a boy watching his siblings leave and return and leave again, to a young man fighting to be an artist who balances multiple worlds. Eric shatters that slur and reclaims it in verse and prose and imagery that truly lives up to the word heartbreaking.
---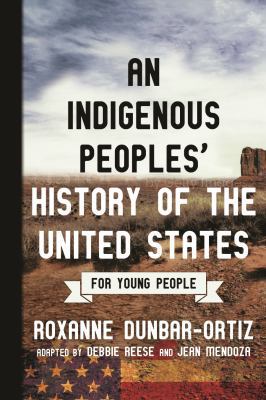 An Indigenous Peoples' History of the United States for Young People
Roxanne Dunbar-Ortiz
Nation or Tribe(s): Various or Unspecified
Going beyond the story of America as a country "discovered" by a few brave men in the "New World," Indigenous human rights advocate Roxanne Dunbar-Ortiz reveals the roles that settler colonialism and policies of American Indian genocide played in forming our national identity. The original academic text is fully adapted by renowned curriculum experts Debbie Reese and Jean Mendoza, for middle-grade and young adult readers to include discussion topics, archival images, original maps, recommendations for further reading, and other materials to encourage students, teachers, and general readers to think critically about their own place in history.
---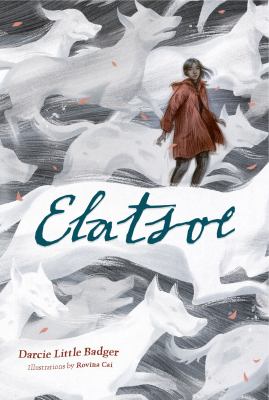 Elatsoe
Darcie Little Badger
Nation or Tribe(s): Lipan Apache

Imagine an America very similar to our own. It's got homework, best friends, and pistachio ice cream. There are some differences. This America has been shaped dramatically by the magic, monsters, knowledge, and legends of its peoples, those Indigenous and those not. Some of these forces are charmingly everyday, like the ability to make an orb of light appear or travel across the world through rings of fungi. But other forces are less charming and should never see the light of day. Seventeen-year-old Elatsoe ("Ellie" for short) lives in this slightly stranger America. She can raise the ghosts of dead animals, a skill passed down through generations of her Lipan Apache family. Her beloved cousin has just been murdered, in a town that wants no prying eyes. But she is going to do more than pry. The picture-perfect façade of Willowbee masks gruesome secrets, and she will rely on her wits, skills, and friends to tear off the mask and protect her family
 
---
For Tweens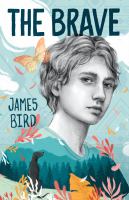 The Brave
James Bird
Nation or Tribe(s): Ojibwe
Collin has a unique condition that causes him to count every letter spoken to him. After being kicked out of yet another school, Collin's father sends him to live with his Ojibwe mother whom he has never met. Collin receives a warm and accepting welcome when he arrives in Minnesota. He becomes friends with a girl, Orenda, and finds the courage to work on overcoming his challenges.
---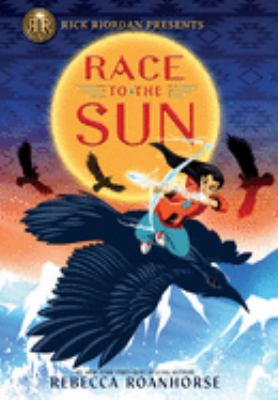 Race to the Sun
Rebecca Roanhorse
Nation or Tribe(s): Navajo
Lately, seventh grader Nizhoni Begay has been able to detect monsters, like that man in the fancy suit who was in the bleachers at her basketball game. Turns out he's Mr. Charles, her dad's new boss at the oil and gas company, and he's alarmingly interested in Nizhoni and her brother, Mac, their Navajo heritage, and the legend of the Hero Twins. Nizhoni knows he's a threat, but her father won't believe her. When Dad disappears the next day, leaving behind a message that says "Run!", the siblings and Nizhoni's best friend, Davery, are thrust into a rescue mission that can only be accomplished with the help of Diné Holy People, all disguised as quirky characters. Their aid will come at a price: the kids must pass a series of trials in which it seems like nature itself is out to kill them. If Nizhoni, Mac, and Davery can reach the House of the Sun, they will be outfitted with what they need to defeat the ancient monsters Mr. Charles has unleashed. But it will take more than weapons for Nizhoni to become the hero she was destined to be. 
---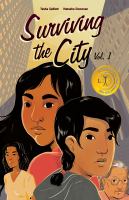 Surviving the City
Tasha Spillet
Nation or Tribe(s): Inninewak (Cree)
Tasha Spillet's graphic-novel debut, Surviving the City, is a story about womanhood, friendship, resilience, and the anguish of a missing loved one. Miikwan and Dez are best friends. Miikwan's Anishinaabe; Dez is Inninew. Together, the teens navigate the challenges of growing up in an urban landscape - they're so close, they even completed their Berry Fast together. However, when Dez's grandmother becomes too sick, Dez is told she can't stay with her anymore. With the threat of a group home looming, Dez can't bring herself to go home and disappears. Miikwan is devastated, and the wound of her missing mother resurfaces. Will Dez's community find her before it's too late? Will Miikwan be able to cope if they don't? Colonialism and the issue of Missing and Murdered Indigenous Women, Girls, and Two-Spirit People are explored in Natasha Donovan's beautiful illustrations.
 
---
For Children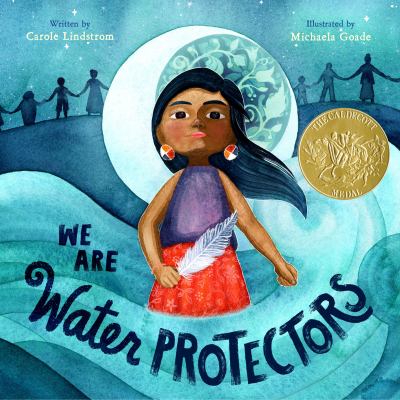 We are Water Protectors
Carole Lindstrom
Nation or Tribe(s): Various or Unspecified
Water is the first medicine. It affects and connects us all... When a black snake threatens to destroy the Earth and poison her people's water, one young water protector takes a stand to defend Earth's most sacred resource. Inspired by the many indigenous-led movements across North America, this bold and lyrical picture book issues an urgent rallying cry to safeguard the Earth's water from harm and corruption.
---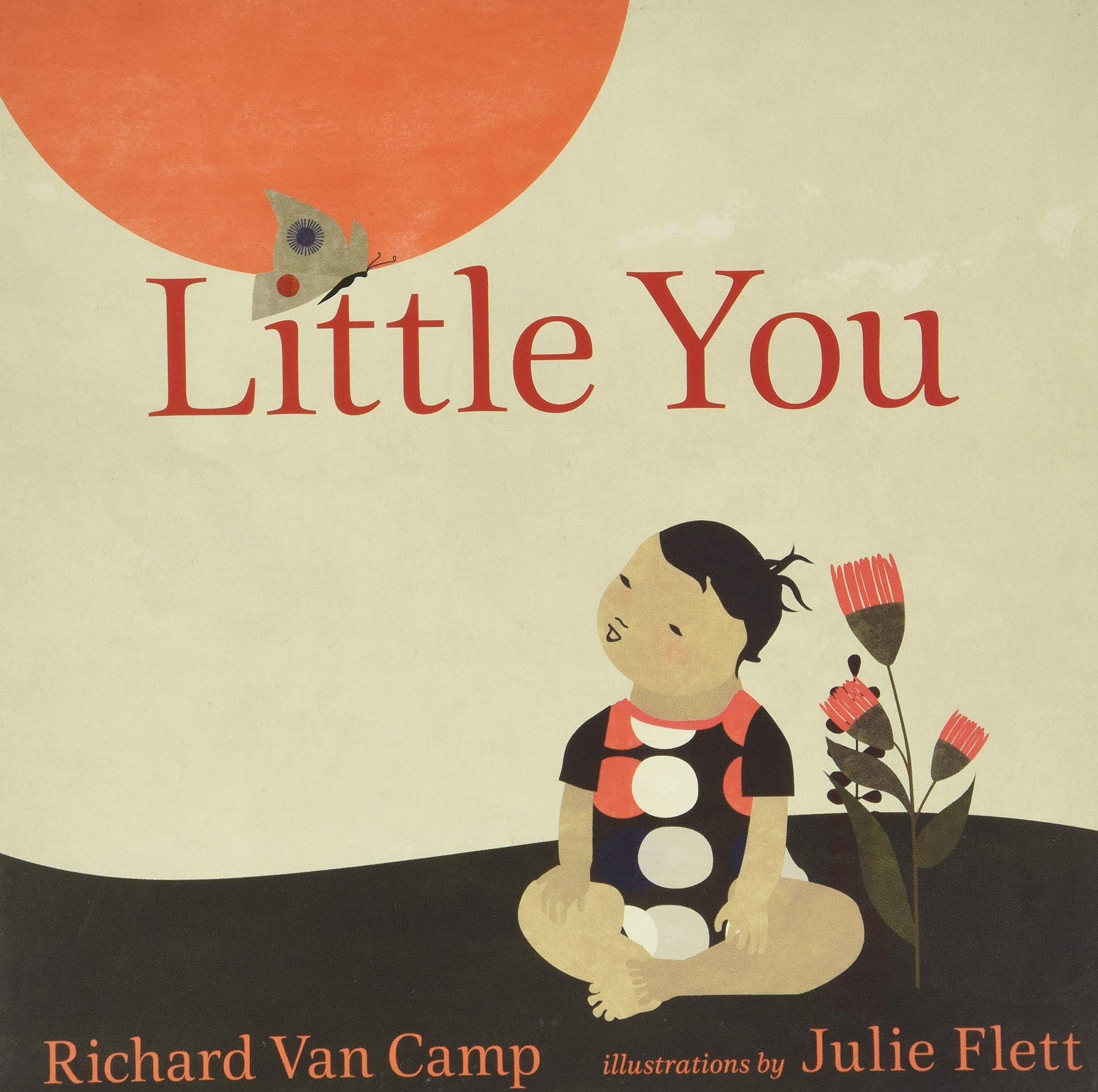 Little You
Richard Van Camp
Nation or Tribe(s): Various or Unspecified
A poetic board book for babies and toddlers that celebrates every child and the joy babies bring into the world.
---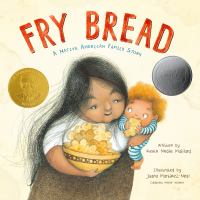 Fry Bread
Kevin Noble Maillard
Nation or Tribe(s): Various or Unspecified
Using illustrations that show the diversity in Native America and spare poetic text that emphasizes fry bread in terms of provenance, this volume tells the story of a post-colonial food that is a shared tradition for Native American families all across the North American continent. Includes a recipe and an extensive author note that delves into the social ways, foodways, and politics of America's 573 recognized tribes.
 
---
Movies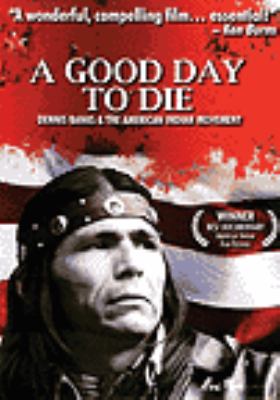 A Good Day to Die
Nation or Tribe(s): Various or Unspecified
A good day to die chronicles a movement that started a revolution and inspired a nation. By recounting the life story of Dennis Banks, the Native American who co-founded the American Indian Movement (AIM) in 1968 to advocate and protect the rights of American Indians, the film provides an in-depth look at the history and issues surrounding AIM's formation. From the forced assimilation of Native Americans within boarding schools, to discrimination by law enforcement authorities, to neglect by government officials responsible for the Bureau of Indian Affairs, AIM sought redress for the many grievances that its people harbored.
---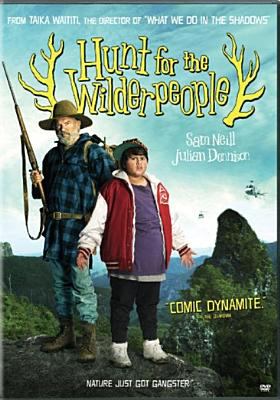 Hunt for the Wilderpeople
Nation or Tribe(s): Maori
Raised on hip-hop and foster care, defiant city kid Ricky gets a fresh start in the New Zealand countryside. He quickly finds himself at home with his new foster family: the loving Aunt Bella, the cantankerous Uncle Hec, and dog Tupac. When a tragedy strikes that threatens to ship Ricky to another home, both he and Hec go on the run in the bush. As a national manhunt ensues, the newly branded outlaws must face their options.
---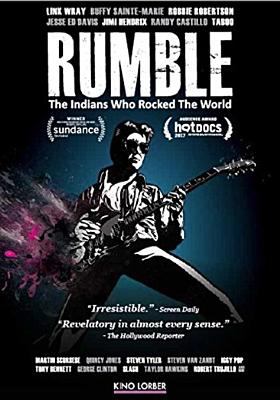 Rumble: The Indians Who Rocked the World
Nation or Tribe(s): Various or Unspecified
Documentary about the role of Native Americans in popular music history, a little-known story built around the incredible lives and careers of the some of the greatest music legends.
---