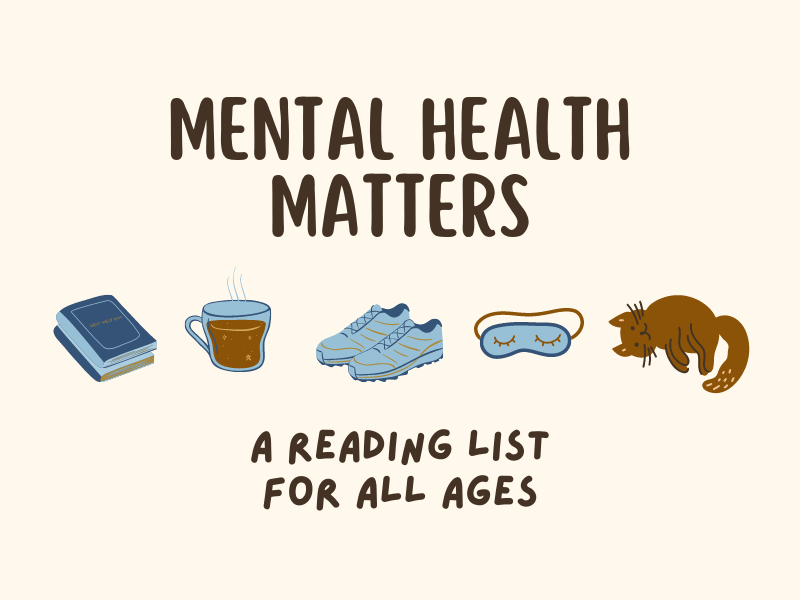 May is Mental Health Awareness Month. Take care of your mental health today and every day. Read with mental health in mind. Pick up a new title or re-visit an old favorite.
---
---
Adults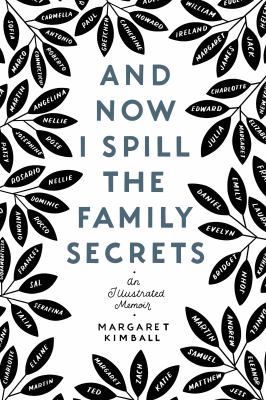 And Now I Spill the Family Secrets
Margaret Kimball

A beautifully illustrated memoir and empathetic investigation into a family's history with bipolar disorder and schizophrenia, and one woman's quest to find healing among what remains.
---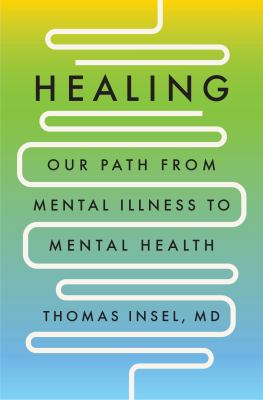 Healing: Our Path From Mental Illness to Mental Health
Thomas Insel

A bold, expert, and actionable map for the re-invention of America's broken mental health care system. Dr. Thomas Insel left his position atop the mental health research world to investigate all that was broken-and what a better path to mental health might look like. In the United States, we have treatments that work, but our system fails at every stage to deliver care well. Care is often unaffordable and unavailable. Dr. Insel also found that we do have approaches that work, both in the U.S. and globally. Mental illnesses are medical problems, but he discovers that the cures for the crisis are not just medical, but social. This path to healing, built upon what he calls the three Ps (people, place, and purpose), is more straightforward than we might imagine. Dr. Insel offers a comprehensive plan for our failing system and for families trying to discern the way forward. 
---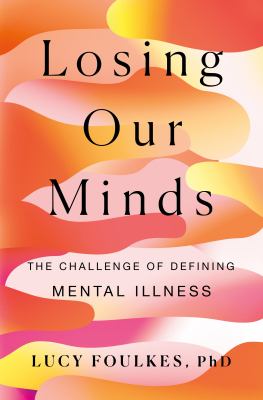 Losing Our Minds: The Challenge of Defining Mental Illness
Lucy Foulkes

A compelling and incisive book that questions the overuse of mental health terms to describe universal human emotions. Public awareness of mental illness has been transformed in recent years, but our understanding of how to define it has yet to catch up. Too often, psychiatric disorders are confused with the inherent stresses and challenges of human experience. A narrative has taken hold that a mental health crisis has been building among young people. In this profoundly sensitive and constructive book, psychologist Lucy Foulkes argues that the crisis is one of ignorance as much as illness. Have we raised a 'snowflake' generation? Or are today's young people subjected to greater stress, exacerbated by social media, than ever before? Foulkes shows that both perspectives are useful but limited. The real question in need of answering is: how should we distinguish between 'normal' suffering and actual illness? 
---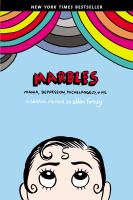 Marbles: Mania, Depression, Michelangelo, and Me
Ellen Forney

Shortly before her thirtieth birthday, Forney was diagnosed with bipolar disorder. Flagrantly manic and terrified that medications would cause her to lose creativity, she began a years-long struggle to find mental stability while retaining her passions and creativity. Searching to make sense of the popular concept of the crazy artist, she finds inspiration from the lives and work of other artists and writers who suffered from mood disorders. She also researches the clinical aspects of bipolar disorder, including the strengths and limitations of various treatments and medications, and what studies tell us about the conundrum of attempting to "cure" an otherwise brilliant mind. Darkly funny and intensely personal, Forney's memoir provides a visceral glimpse into the effects of a mood disorder on an artist's work, as she shares her own story through bold black-and-white images and evocative prose.
---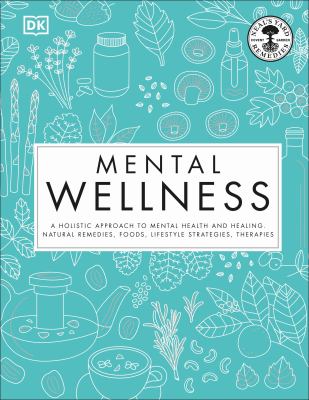 Mental Wellness: A Holistic Approach to Mental Health and Healing, Natural Remedies, Foods, Lifestyle Strategies, Therapies
Pat Thomas

An authoritative guide on natural approaches to boost everyday mental wellness and provide extra support when you need it the most. This mental wellness book helps you manage stressful periods as well as other biological factors that impact your mental wellbeing. You'll learn how to boost and holistically balance your mental state using natural remedies. Mental Wellness is filled with holistic techniques, herbal remedies, essential oils, foods, exercise, lifestyle strategies, and therapies to empower you.
---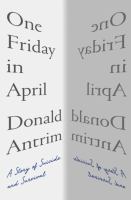 One Friday in April: A Story of Suicide and Survival
Donald Antrim

A searing and brave memoir that offers a new understanding of suicide as a distinct mental illness. As the sun lowered in the sky one Friday afternoon in April 2006, acclaimed author Donald Antrim found himself on the roof of his Brooklyn apartment building, afraid for his life. In this moving memoir, Antrim vividly recounts what led him to the roof and what happened after he came back down: two hospitalizations, weeks of fruitless clinical trials, the terror of submitting to ECT, as well as years of fitful recovery and setback. One Friday in April reframes suicide as an illness in its own right, a unique consequence of trauma and personal isolation, rather than the choice of a depressed person. A necessary companion to William Styron's classic Darkness Visible, this profound, insightful work sheds light on the tragedy and mystery of suicide, offering solace that may save lives.
---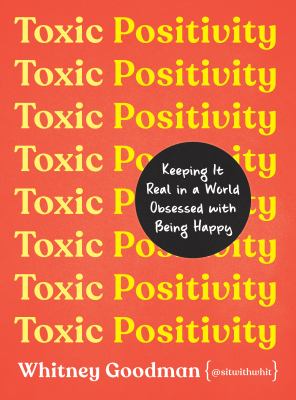 Toxic Positivity: Keeping it Real in a World Obsessed With Being Happy
Whitney Goodman

Every day, we're bombarded with pressure to be positive. From "good vibes only" and "life is good" memes, to endless advice, to "look on the bright side," we're constantly told that the key to happiness is silencing negativity wherever it crops up, in ourselves and in others. Even when faced with illness, loss, breakups, and other challenges, there's little space for talking about our real feelings-and processing them so that we can feel better and move forward. But if all this positivity is the answer, why are so many of us anxious, depressed, and burned out? In this refreshingly honest guide, sought-after therapist Whitney Goodman shares the latest research along with everyday examples and client stories that reveal how damaging toxic positivity is to ourselves and our relationships, and presents simple ways to experience and work through difficult emotions. The result is more authenticity, connection, and growth-and ultimately, a path to showing up as you truly are.
---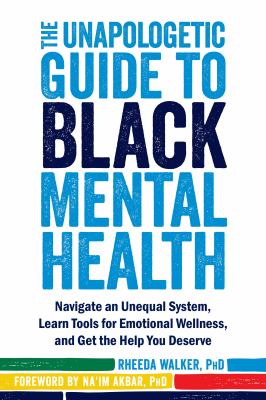 The Unapologetic Guide to Black Mental Health: Navigate an Unequal System, Learn Tools for Emotional Wellness, and Get the Help You Deserve
Rheeda Walker

It's time to reclaim your mental health. We can't deny it any longer: there is a Black mental health crisis in our world today. In addition, the effects of under-education, poverty, and systemic racism have greatly impacted African Americans' access to effective mental health treatment. It's time to take Black mental health seriously. It's time to heal our psychological distress, find community, and combat marginalization in order to thrive. So, how do you go about getting the best care possible for yourself or a loved one in a system steeped in racial bias? In this much-needed guide, psychologist and professor Rheeda Walker offers an unflinching exploration of Black mental health, and provides a comprehensive road map to getting the care you need and deserve.
---
Teens & Tweens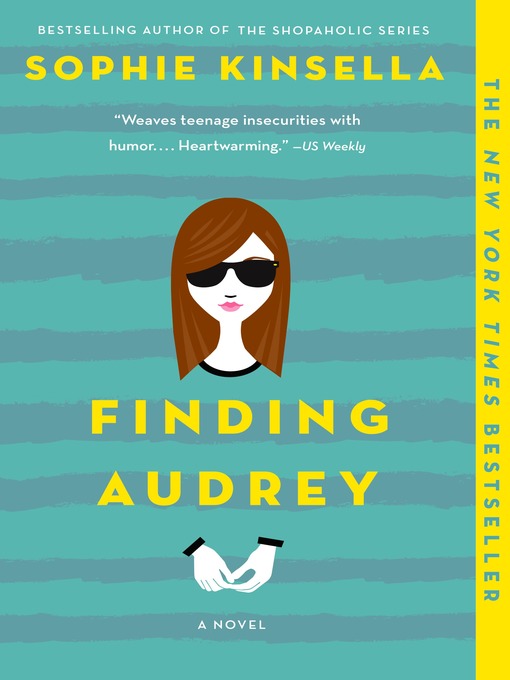 Finding Audrey
Sophie Kinsella

An anxiety disorder disrupts fourteen-year-old Audrey's daily life. She has been making slow but steady progress with Dr. Sarah, but when Audrey meets Linus, her brother's gaming teammate, she is energized. She connects with him. Audrey can talk through her fears with Linus in a way she's never been able to do with anyone before. As their friendship deepens and her recovery gains momentum, a sweet romantic connection develops, one that helps not just Audrey but also her entire family.
---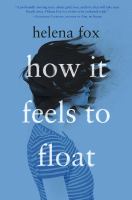 How it Feels to Float
Helena Fox

Sixteen-year-old Biz sees her father every day, though he died when she was seven. When he suddenly disappears, she tumbles into a disaster-land of grief and depression from which she must find her way back.
---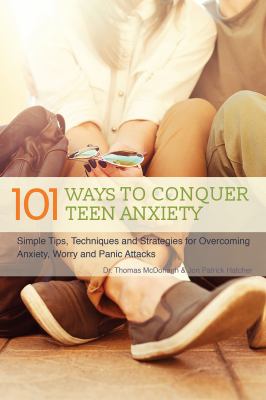 101 Ways to Conquer Teen Anxiety: Simple Tips, Techniques and Strategies for Overcoming Anxiety, Worry and Panic Attacks
Thomas McDonagh

Teens today are more stressed than ever. Whether they face problems with school, friends, parents or all of the above, teens need help. Based on cognitive behavioral therapy, the most widely used and popular anxiety therapy among clinicians, 101 Ways to Conquer Teen Anxiety offers dozens of beneficial quizzes, activities, tips and illustrations to help teens. From mindfulness meditation and the repetition of positive mantras to diaphragmatic breathing and nature walks, the activities in this book both calm the body and keep thoughts from spiraling.
---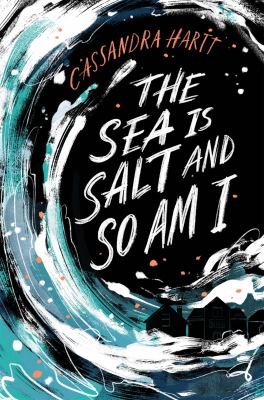 The Sea is Salt and So Am I
Cassandra Hart

West Finch is one hurricane away from falling into the sea. Yet sixteen-year-old Harlow Prout is determined to save her small Maine hometown. If only she could stop getting in her own way and find someone, anyone, willing to help. But her best friend Ellis MacQueen "fixes" problems by running away from them, including his broken relationship with his twin brother, Tommy. And Tommy's depression has hit a new low, so he's not up for fixing anything. Exquisitely honest and shimmering with emotion, The Sea is Salt and So Am I is a captivating multi-POV story that probes the depths of what it means to love and trust: both ourselves and others. 
---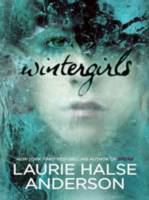 Wintergirls
Laurie Halse Anderson

Lia and Cassie are best friends, wintergirls frozen in matchstick bodies, competitors in a deadly contest to see who can be the skinniest. But what comes after size zero and size double-zero? When Cassie succumbs to the demons within, Lia feels she is being haunted by her friend's restless spirit. In her most emotionally wrenching, lyrically written book since the multiple-award-winning Speak, Laurie Halse Anderson explores Lia's descent into the powerful vortex of anorexia, and her painful path toward recovery.
---
Children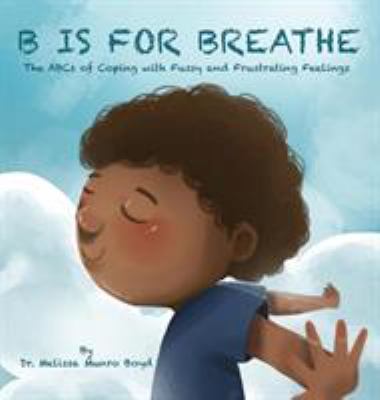 B is for Breathe
Melissa Munroe Boyd

From the letter A to the letter Z, B is for Breathe celebrates the many ways children can express their feelings and develop coping skills at an early age. Fun, cute, and exciting illustrations, this colorful book teaches kids simple ways to cope with fussy and frustrating emotions. This book will inspire kids to discuss their feelings, show positive behaviors, and practice calm down strategies.
---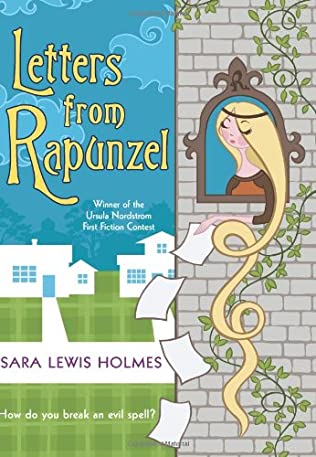 Letters From Rapunzel
Sara Lewis Holmes

Through a series of letters written to a post office box, twelve-year-old Cadence describes her father's hospitalization for depression, her subsequent problems at school, and her hope that the mysterious recipient will help her find a happy ending.
---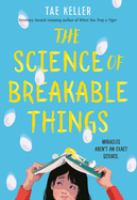 The Science of Breakable Things
Tae Keller

An emotionally-charged new classic about the science of hope, love, and miracles. Natalie's uplifting story of using the scientific method to "save" her mother from depression is sure to take root in readers' hearts. 
---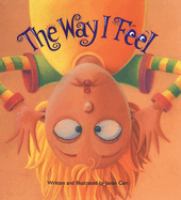 The Way I Feel
Janan Cain

Illustrations and rhyming text portray children experiencing a range of emotions, including frustration, shyness, jealousy, and pride.
---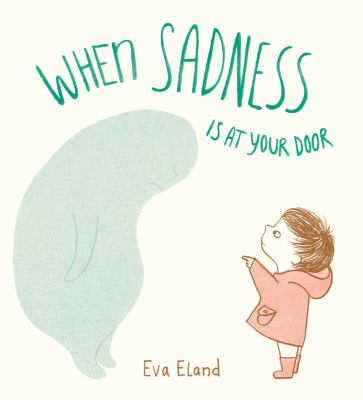 When Sadness is at Your Door
Eva Eland

A comforting primer in emotional literacy and mindfulness that suggests we approach the feeling of sadness as if it is our guest. Sadness can be scary and confusing at any age! When we feel sad, especially for long periods of time, it can seem as if the sadness is a part of who we are--an overwhelming, invisible, and scary sensation. In When Sadness Is at Your Door, Eva Eland brilliantly approaches this feeling as if it is a visitor. She gives it a shape and a face, and encourages the reader to give it a name, all of which helps to demystify it and distinguish it from ourselves. She suggests activities to do with it, like sitting quietly, drawing, and going outside for a walk.
---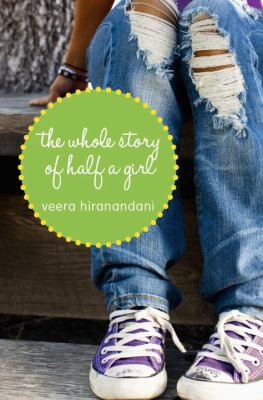 The Whole Story of Half a Girl
Veera Hiranandani

When Sonia's father loses his job and she must move from her small, supportive private school to a public middle school, the half-Jewish half-Indian sixth-grader experiences culture shock as she tries to navigate the school's unfamiliar social scene, and after her father is diagnosed with clinical depression, she finds herself becoming even more confused about herself and her family.
---