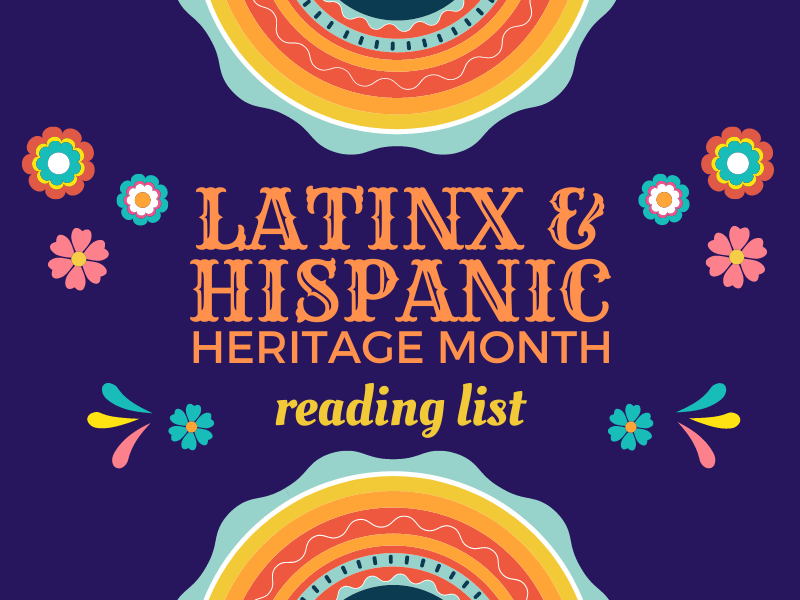 Latinx and Hispanic Heritage Month officially starts on the Independence Day (September 15) of many Central American countries including Costa Rica, Nicaragua, Honduras, El Salvador, and Guatemala. (Mexico's Independence Day is on the 16th.) 
While you never have to wait for an annual event to take pride in your ethnic background, for Latinx and Hispanic Americans, the purpose of these four weeks is to honor their respective cultures and the histories behind them. It's a period meant for recognition, education, and celebration. We hope you will join in celebration with some of these books.
---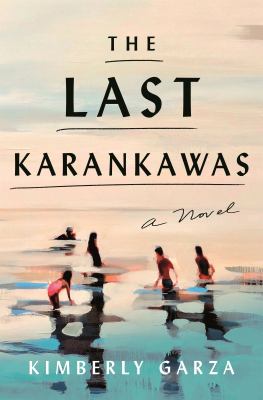 The Last Karankawas
Kimberly Garza

The time is 2008. Hurricane Ike is about to batter the Gulf Coast, unraveling the lives of a group Mexican and Filipino residents in Galveston, Texas. Garza manages to expertly capture a range of voices in this stunning and elegiac polyphonic novel published in August. Expect great things from this debut writer.
---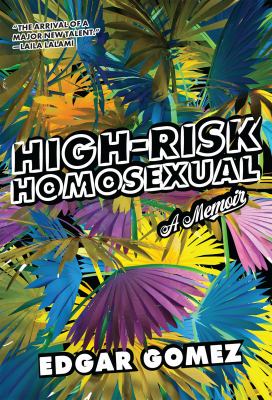 High-Risk Homosexual
Edgar Gomez

This book examines Latinx queer identity in all its layers while incisively critiquing the notion of machismo as a cultural marker. In prose that is at turns funny and savvy as it is serious and contemplative, Gomez has written the memoir I wish I could have. 
---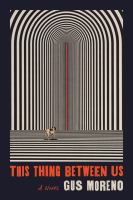 This Thing Between Us
Gus Moreno

Alexa and Siri are no match for Itza, the sinister voice-controlled smart assistant in Moreno's heart-pounding horror novel, named a best book of year by NPR and the New York Public Library. Read this one with the lights on. 
---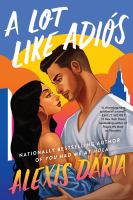 A Lot Like Adios
Alexis Daria

After burning out in her corporate marketing career, Michelle Amato has built a thriving freelance business as a graphic designer. So what if her love life is nonexistent? She's perfectly fine being the black sheep of her marriage-obsessed Puerto Rican-Italian family. Besides, the only guy who ever made her want happily-ever-after disappeared thirteen years ago.
---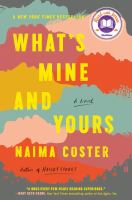 What's Mine and Yours
Naima Coster

This is not just one love story, but many: It's the all-consuming volatile passion of young lovers and the quieter comfort of steady companionship; it's the often tenuous but unbreakable bond between siblings; and it's the unconditional love that runs between parent and child and encompasses adoration, contempt and forgiveness. With gorgeous prose, Naima Coster explores the unique organism that is every family: what breaks them apart and how they come back together.
---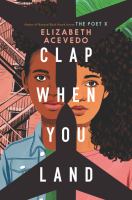 Clap When You Land
Elizabeth Acevedo
Camino Rios lives for the summers when her father visits her in the Dominican Republic. But this time, on the day when his plane is supposed to land, Camino arrives at the airport to see crowds of crying people...In New York City, Yahaira Rios is called to the principal's office, where her mother is waiting to tell her that her father, her hero, has died in a plane crash. Separated by distance--and Papi's secrets--the two girls are forced to face a new reality in which their father is dead and their lives are forever altered. And then, when it seems like they've lost everything of their father, they learn of each other.
---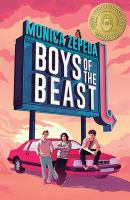 Boys of the Beast
Monica Zepeda

Three cousins. Four days. One car. This smart and fearless road-trip novel is perfect for fans of Benjamin Alire Sáenz or Meg Medina.
---