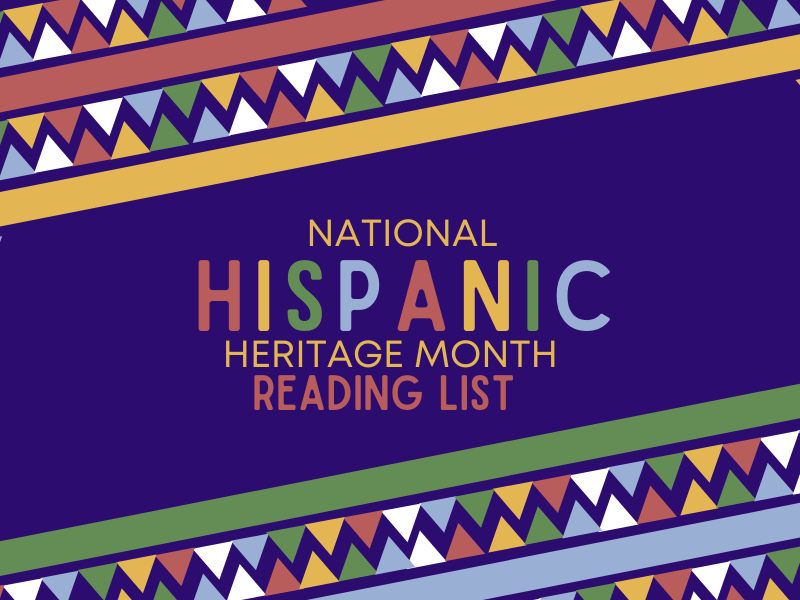 Hispanic Heritage Month begins on September 15 and ends on October 15. The month of celebration officially starts on the Independence Day of many Central American countries including Costa Rica, Nicaragua, Honduras, El Salvador, and Guatemala. (Mexico's Independence Day is on the 16th.)
While you never have to wait for an annual event to take pride in your ethnic background, for Hispanic Americans, the purpose of these four weeks is to honor their respective cultures and the histories behind them. It's a period meant for recognition, education, and celebration. We hope you will join in celebration with some of these books.
---
Jump to:
---
FICTION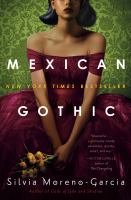 Mexican Gothic
Silvia Moreno-Garcia
Step into an isolated mansion in 1950s Mexico with Noemí who arrives to save her cousin after receiving a frantic letter. This brave and glamorous socialite-turned-detective takes us on her journey to uncover the treacherous secrets that live between the walls, without knowing exactly who to trust.
---
​
Love in the Time of Cholera
Gabriel Garcia Marquez
In their youth, Florentino Ariza and Fermina Daza fall passionately in love. When Fermina eventually chooses to marry a wealthy, well-born doctor, Florentino is devastated, but he is a romantic. As he rises in his business career he whiles away the years in 622 affairs–yet he reserves his heart for Fermina. Her husband dies at last, and Florentino purposefully attends the funeral. Fifty years, nine months, and four days after he first declared his love for Fermina, he will do so again.
---
​
It is Wood, it is Stone
Gabriella Burnham
Linda, an anxious and restless American, has moved to São Paulo, with her husband, Dennis, who has accepted a yearlong professorship. As Dennis submerges himself in his work, Linda finds herself unmoored and adrift. Linda's unwavering and skilled maid, Marta, has more claim to Linda's home than Linda can fathom. Marta, who is struggling to make sense of complicated history and its racial tensions, is exasperated by Linda's instability. One day, Linda leaves home with a charismatic artist, and ultimately binds Marta and Linda in a profoundly human, and tender, way.
---
​
Cantoras
Carolina de Robertis
In defiance of the brutal military government that took power in Uruguay in the 1970s, and under which homosexuality is a dangerous transgression, five women miraculously find one another—and, together, an isolated cape that they claim as their own. Over the next thirty-five years, they travel back and forth from this secret sanctuary. A groundbreaking, genre-defining work, Cantoras is a breathtaking portrait of queer love, community, forgotten history, and the strength of the human spirit. 
---
​
The Book of Unknown Americans
Cristina Henríquez
When fifteen-year-old Maribel Rivera sustains a terrible injury, the Riveras leave behind a comfortable life in Mexico and risk everything to come to the United States so that Maribel can have the care she needs. Once they arrive, it's not long before Maribel attracts the attention of Mayor Toro, who sees a kindred spirit in this beautiful, damaged outsider. Their love story sets in motion events that will have profound repercussions for everyone involved. The Book of Unknown Americans is a stunning novel of hopes and dreams, guilt and love—a book that offers a resonant new definition of what it means to be American.
---
​
Fruit of the Drunken Tree
Ingrid Rojas Contreras
Seven-year-old Chula lives a carefree life in her gated community in Bogotá, but the threat of kidnappings, car bombs, and assassinations hover just outside her walls, where the godlike drug lord Pablo Escobar reigns, capturing the attention of the nation. When her mother hires Petrona, a live-in-maid from the city's guerrilla-occupied slum, Chula makes it her mission to understand Petrona's mysterious ways. As both girls' families scramble to maintain stability amidst the rapidly escalating conflict, Petrona and Chula find themselves entangled in a web of secrecy. 
---
​
Lost Children Archive
Valeria Luiselli
In Valeria Luiselli's fiercely imaginative follow-up to the American Book Award-winning Tell Me How It Ends, an artist couple set out with their two children on a road trip from New York to Arizona in the heat of summer. As the family travels west, the bonds between them begin to fray: a fracture is growing between the parents, one the children can almost feel beneath their feet. Through ephemera such as songs, maps and a Polaroid camera, the children try to make sense of both their family's crisis and the larger one engulfing the news: the stories of thousands of kids trying to cross the southwestern border into the United States but getting detained—or lost in the desert along the way.
---
​
The Shape of the Ruins
Juan Gabriel Vasquez
The Shape of the Ruins is a masterly story of conspiracy, political obsession, and literary investigation. When a man is arrested at a museum for attempting to steal the bullet-ridden suit of a murdered Colombian politician, few notice. But soon this thwarted theft takes on greater meaning as it becomes a thread in a widening web of popular fixations with conspiracy theories, assassinations, and historical secrets; and it haunts those who feel that only they know the real truth behind these killings.
---
​
The House on Mango Street
Sandra Cisneros
The House on Mango Street is the remarkable story of Esperanza Cordero, a young Latina girl growing up in Chicago, inventing for herself who and what she will become. Told in a series of vignettes-sometimes heartbreaking, sometimes deeply joyous-Sandra Cisneros' masterpiece is a classic story of childhood and self-discovery. Few other books in our time have touched so many readers.
---
​
Drown 
Junot Díaz

A coming-of-age story of unparalleled power, Drown introduced an unforgettable narrator— Yunior, the haunted, brilliant young man who tracks his family's precarious journey from the barrios of Santo Domingo to the tenements of industrial New Jersey, and their epic passage from hope to loss to something like love. Here is the soulful, unsparing book that made Díaz a literary sensation.
---
NONFICTION
​
In the Heights: Finding Home
Lin-Manuel Miranda, Quiara Alegria Hudes, Jeremy McCarter
In 2008, In the Heights, a new musical from up-and-coming young artists, electrified Broadway. The show's vibrant mix of Latin music and hip-hop captured life in Washington Heights, the Latino neighborhood in upper Manhattan. It won four Tony Awards and became an international hit, delighting audiences around the world. For the film version, director Jon M. Chu brought the story home, filming its spectacular dance numbers on location in Washington Heights. In the Heights: Finding Home reunites Miranda with Jeremy McCarter, co-author of Hamilton: The Revolution, and Quiara Alegría Hudes, the Pulitzer Prize–winning librettist of the Broadway musical and screenwriter of the film. They do more than trace the making of an unlikely Broadway smash and a major motion picture: They give readers an intimate look at the decades-long creative life of In the Heights. The book offers untold stories, perceptive essays, and the lyrics to Miranda's songs—complete with his funny, heartfelt annotations. It also features newly commissioned portraits and never-before-seen photos from backstage, the movie set, and productions around the world.
---
​
Before Night Falls
Reinaldo Arenas
Cuban writer Reinaldo Arenas recounts a stunning odyssey from his poverty-stricken childhood in rural Cuba and his adolescence as a rebel fighting for Castro, through his supression as a writer, imprisonment as a homosexual, his flight from Cuba via the Mariel boat lift, and his subsequent life and the events leading to his death in New York. In what The Miami Herald calls his "deathbed ode to eroticism," Arenas breaks through the code of secrecy and silence that protects the privileged in a state where homosexuality is a political crime. 
---
​
Undocumented: a Dominican Boy's Odyssey from a Homeless Shelter to the Ivy League
Dan-el Padilla Peralta
This incredible story begins with a young boy living in the U.S. When his parents' visas lapse and Peralta's father returns to Santo Domingo, his courageous mother stays in NYC to try to make a better life for her sons. But due to life's difficulties, the family eventually becomes homeless. Peralta's account takes us through his story from homeless shelter to eventually attending Princeton University. This memoir is essential for anyone who not only wants to learn more about the immigration process, but also about how it feels to grow up living in two completely different worlds.
---
​
The Undocumented Americans
Karla Cornejo Villavicencio
One of the first undocumented immigrants to graduate from Harvard reveals the hidden lives of her fellow undocumented Americans in this deeply personal and groundbreaking portrait of a nation.
---
​
The Distance Between Us
Reyna Grande
When Reyna Grande's father leaves his wife and three children behind in a village in Mexico to make the dangerous trek across the border to the United States, he promises he will soon return from "El Otro Lado" (The Other Side) with enough money to build them a dream house where they can all live together. His promises become harder to believe as months turn into years. When he summons his wife to join him, Reyna and her siblings are deposited in the already overburdened household of their stern, unsmiling grandmother. The three siblings are forced to look out for themselves; in childish games they find a way to forget the pain of abandonment and learn to solve very adult problems. When their mother at last returns, the reunion sets the stage for a dramatic new chapter in Reyna's young life: her own journey to "El Otro Lado" to live with the man who has haunted her imagination for years, her long-absent father.
---
​
Silver, Sword, and Stone
Marie Arana
Marie Arana tells the stories of three people in contemporary Latin America whose lives emblemize the three powerful historical forces that still shape Latin America: mineral exploitation (silver), violence (sword), and the Church (stone).
---
​
In the Country We Love: My Family Divided
Diane Guerrero
She's now best known for her roles on Orange is the New Black and Jane the Virgin, but Guerrero has an immigration story of her own. When she was just 14 years old, Guerrero's parents were detained and deported while she was at school. Remaining in the country (being born in the U.S., she herself was a citizen), she had to rely on the kindness of family friends to survive. In the Country We Love brings to life one extraordinary woman's resilience in the face of a true nightmare but somehow finds the strength to keep going. 
---
​
Bird of Paradise: How I Became Latina
Raquel Cepeda
Though born in the U.S. to Dominican parents, Cepeda was sent as a baby to live with her maternal grandparents in Santo Domingo. But by the time she comes back to the U.S., her family has changed. Living first with her mother in San Francisco, then with her father in New York City, Cepeda doesn't know how to embrace her identity. Years later, she uses her DNA to discover and delve deeper into her own history—along with how her ancestors became Latino in the first place. 
 
---
EN ESPAÑOL
​
El Amor en los Tiempos del Cólera
by Gabriel García Márquez
De jóvenes, Florentino Ariza y Fermina Daza se enamoran apasionadamente, pero Fermina eventualmente decide casarse con un médico rico y de muy buena familia. Florentino está anonadado, pero es un romántico. Su carrera en los negocios florece, y aunque sostiene 622 pequeños romances, su corazón todavía pertenece a Fermina. Cuando al fin el esposo de ella muere, Florentino acude al funeral con toda intención. A los cincuenta años, nueve meses y cuatro días de haberle profesado amor a Fermina, lo hará una vez más.
---
​
Largo Pétalo de Mar
Isabel Allende
Un viaje a través de la historia del siglo XX de la mano de unos personajes inolvidables que descubrirán que en una sola vida caben muchas vidas y que, a veces, lo difícil no es huir sino volver.
---
​
Yo No Soy Tu Perfecta Hija Mexicana
Erika L. Sánchez
Julia no es la hija mexicana perfecta. Ese era el rol de su hermana Olga. Olga no fue a la universidad, se quedó en casa para cuidar a sus padres, limpiar la casa y trabajar a medio tiempo. Julia tiene grandes sueños y no quiere formar parte del camino de su hermana mayor. Pero un solo error, que ocurre mientras enviaba un mensaje de texto al mismo tiempo que cruzaba la calle más concurrida de Chicago, resulta en la muerte de Olga, dejando atrás a Julia para ocuparse de las secuelas. Sus padres, quienes inmigraron ilegalmente a Chicago desde México en busca de una vida mejor, están inconsolables. La madre de Julia parece canalizar su dolor para señalar de todas las maneras posibles que Julia no es la hija mexicana perfecta que Olga era. Pero Julia pronto descubre que Olga puede haber tenido secretos, también. Con la ayuda de su mejor amiga Lorena, Julia está decidida a descubrirlo. ¿Era Olga realmente lo que parecía? ¿O había algo más en la historia de su hermana?
---
​
El Libro de los Americanos Desconocidos
Cristina Henríquez
Dos familias cuyas esperanzas chocan con el destino. Y una extraordinaria novela que nos ofrece una poderosa y nueva definición de lo que significa ser americano. Arturo y Alma Rivera han vivido toda la vida en México. Un día, Maribel, la hija a la que tanto quieren, sufre un grave accidente y la probabilidad de que se recupere completamente es poca. Dejando todo atrás, los Rivera emigran a los Estados Unidos con un solo sueño: que en este país de tantos recursos y oportunidades, Maribel se recupere. Cuando Mayor Toro, cuya familia es de Panamá, ve a Maribel en un Dollar Tree, es amor a primera vista. También es el principio de una amistad entre las familias Rivera y Toro, y de una red de culpa, amor y responsabilidad que es el núcleo de esta novela. Intercalado en sus historias están los testimonios de mujeres y hombres que han llegado a los Estados Unidos de todo Latino América. Sus viajes y voces te inspirarán, y te partirán el corazón. Intrigante, irónica e inmediata, humana y llena de espíritu, El Libro de los Americanos Desconocidos es una obra rebosante de fuerza y originalidad.
---
​
En el País que Amamos: Mi Familia Dividida
Diane Guerrero
Diane Guerrero, la actriz de televisión del popular programa Orange is the New Black y de Jane the Virgin, contaba con sólo catorce años cuando un día sus padres y su hermano fueron arrestados y deportados mientras ella estaba en la escuela. Como había nacido en Estados Unidos, Guerrero pudo permanecer en el país y seguir estudiando gracias a la bondad de amigos de la familia, quienes se hicieron cargo de ella y la ayudaron a construir su propio camino y a que se convirtiera en una exitosa actriz de carrera sin tener la red de apoyo de su familia.
---
​
La Fruta del Borrachero
Ingrid Rojas Contreras
Inspirado en la propia vida de la autora y contado a través de las perspectivas alternas de la voluntariosa Chula y la dolorosamente esperanzada Petrona, La fruta del Borrachero contrasta dos historias muy diferentes pero inextricables. En una prosa exuberante, Rojas Contreras arroja luz sobre las decisiones casi imposibles que enfrentan a menudo las mujeres frente a la violencia, y las conexiones inesperadas que pueden surgir a raíz de la desesperación.
---
​
Sembrando Historias: Pura Belpré: Bibliotecaria y Narradora de Cuentos
Anika Aldamuy Denise
Siga la vida y el legado de Pura Belpré, la primera bibliotecaria puertorriqueña en la ciudad de Nueva York.
---
​
¿De dónde eres? 
Yamile Saied Méndez
Cuando se le pregunta a una chica de dónde es, de dónde es realmente, ninguna de sus respuestas parece ser la correcta. Sin estar segura de cómo responder, se dirige a su abuelo amoroso en busca de ayuda. Él no le da la respuesta que ella espera. Le da una aún mejor.
---
TEEN
Sanctuary
Paolo Mendoza, Abby Sher
The co-founder of the Women's March makes her YA debut in a near future dystopian where a young girl and her brother must escape a xenophobic government to find sanctuary. It's 2032, and in this near-future America, all citizens are chipped and everyone is tracked–from buses to grocery stores. It's almost impossible to survive as an undocumented immigrant, but that's exactly what sixteen-year-old Vali is doing. She and her family have carved out a stable, happy life in small-town Vermont, but when Vali's mother's counterfeit chip starts malfunctioning and the Deportation Forces raid their town, they are forced to flee. 
---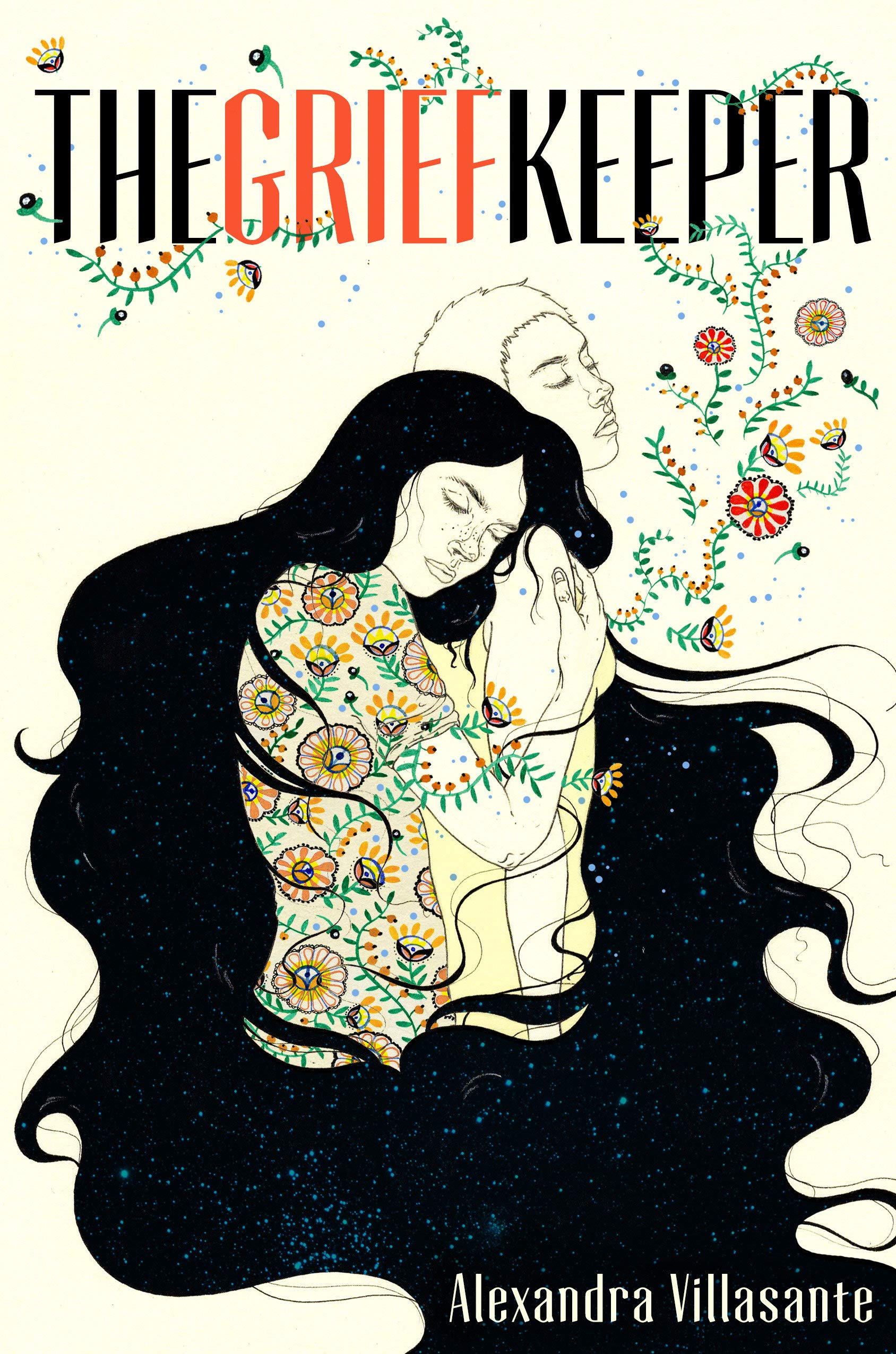 The Grief Keeper
Alesandra Villasante
Seventeen-year-old Marisol has always dreamed of being American. She never pictured fleeing her home in El Salvador under threat of death and stealing across the US border as "an illegal", but after her brother is murdered and her younger sister, Gabi's, life is also placed in equal jeopardy, she has no choice. With truly no options remaining, Marisol jumps at an unusual opportunity to stay in the United States. She's asked to become a grief keeper, taking the grief of another into her own body to save a life. It's a risky, experimental study, but if it means Marisol can keep her sister safe, she will risk anything. She just never imagined one of the risks would be falling in love, a love that may even be powerful enough to finally help her face her own crushing grief.
---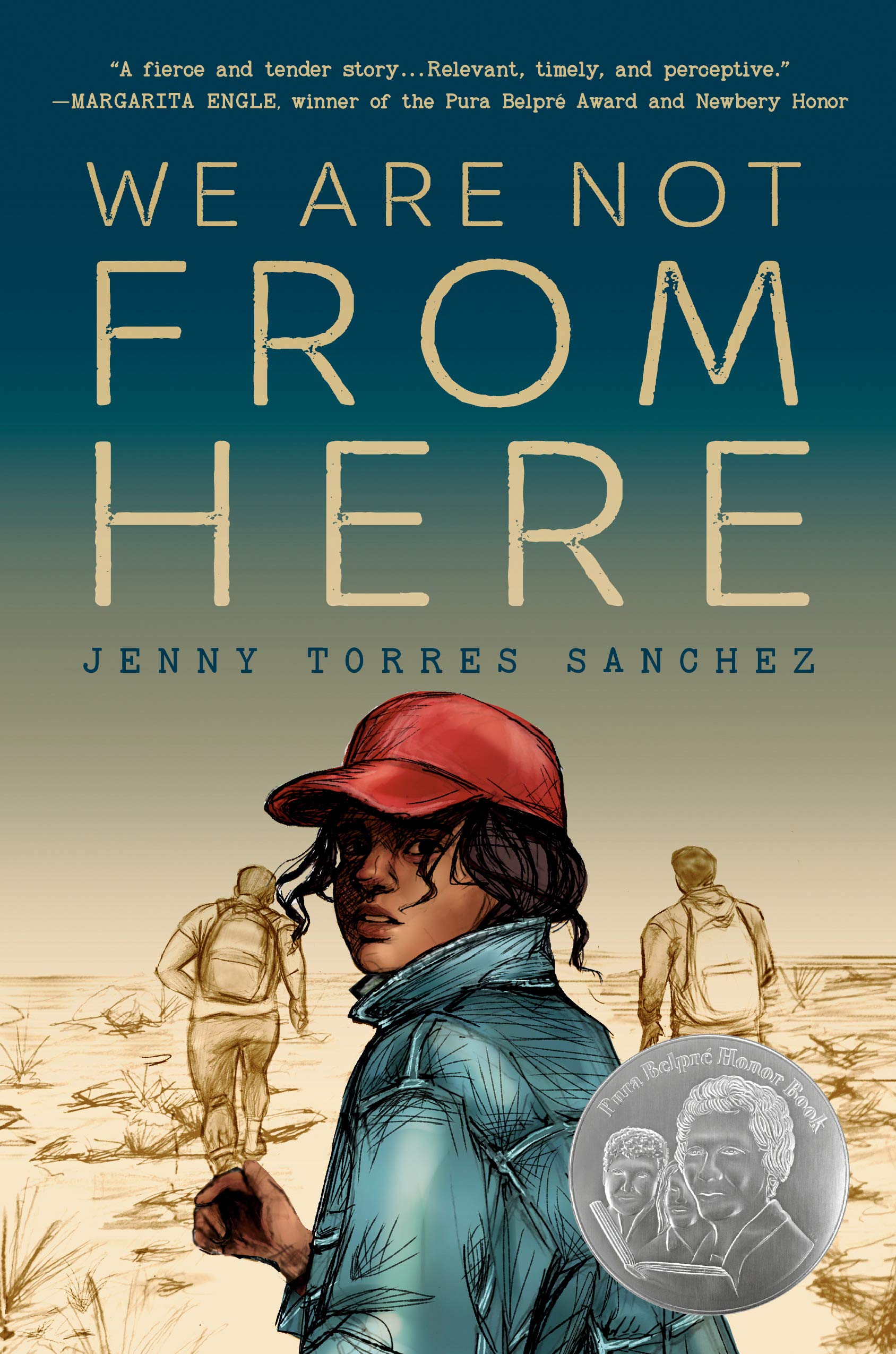 We Are Not From Here
Jenny Torres Sanchez
Pulga has his dreams. Chico has his grief. Pequeña has her pride. Crossing from Guatemala through Mexico, they follow the route of La Bestia, the perilous train system that might deliver them to a better life–if they are lucky enough to survive the journey. With nothing but the bags on their backs and desperation drumming through their hearts, Pulga, Chico, and Pequeña know there is no turning back, despite the unknown that awaits them. And the darkness that seems to follow wherever they go.
---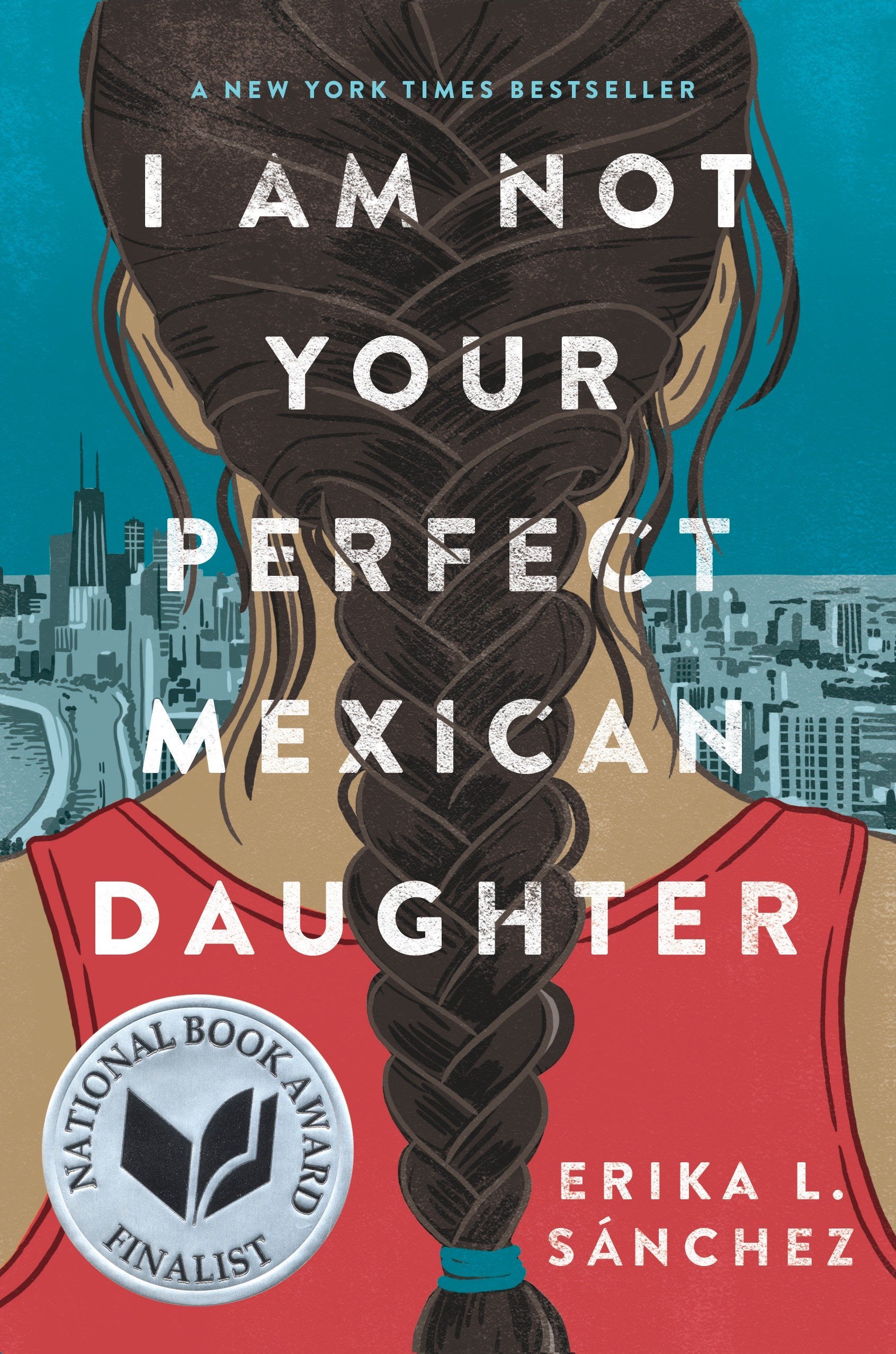 I Am Not Your Perfect Mexican Daughter
Erika L. Sánchez
Perfect Mexican daughters do not go away to college. And they do not move out of their parents' house after high school graduation. Perfect Mexican daughters never abandon their family. But Julia is not your perfect Mexican daughter. That was Olga's role. Then a tragic accident on the busiest street in Chicago leaves Olga dead and Julia left behind to reassemble the shattered pieces of her family. And no one seems to acknowledge that Julia is broken, too. It's not long before Julia discovers that Olga might not have been as perfect as everyone thought. Was Olga really what she seemed? Or was there more to her sister's story?
---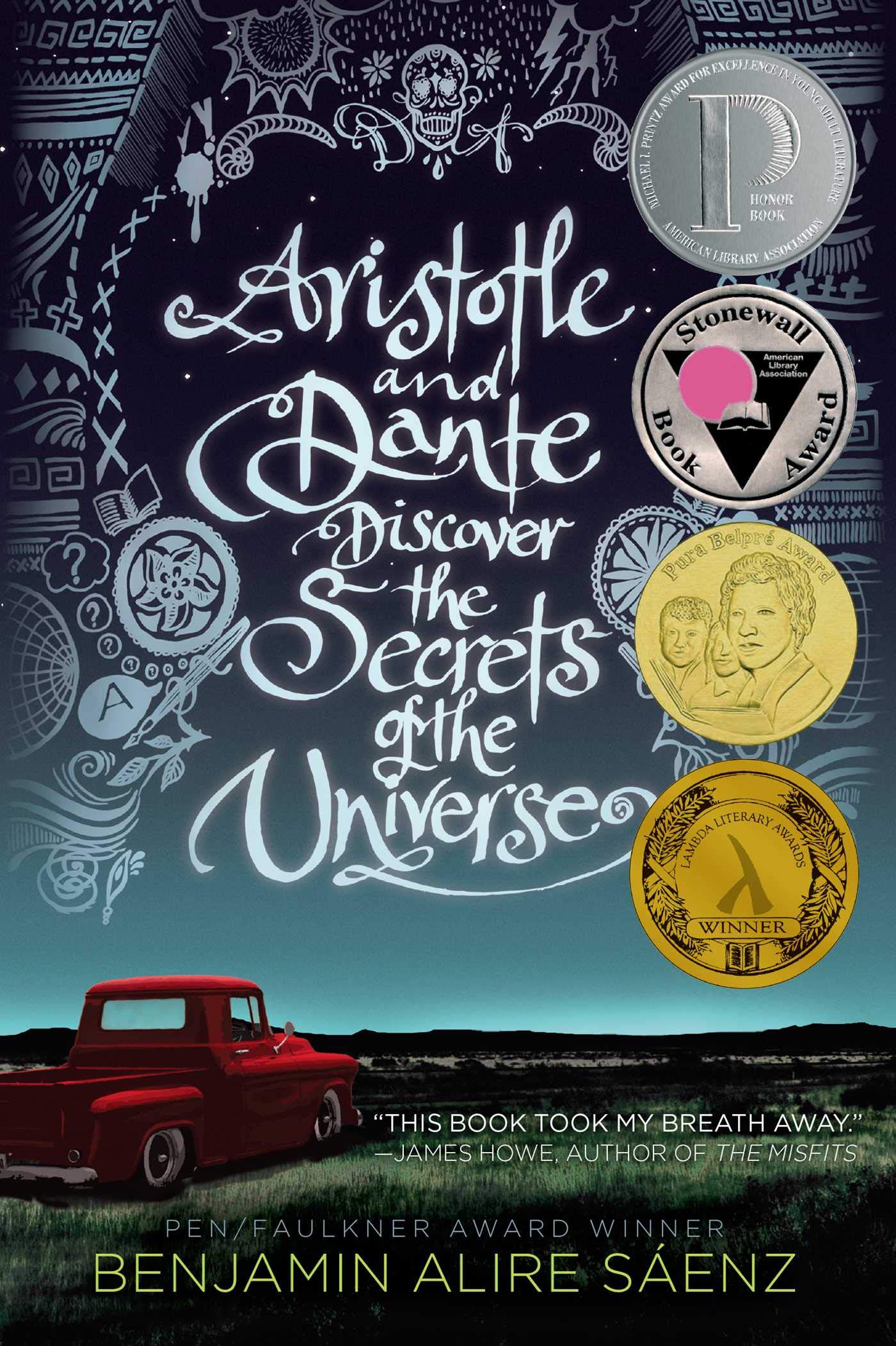 Aristotle and Dante Discover the Secrets of the Universe
Benjamin Alire Sáenz
Fifteen-year-old Ari Mendoza is an angry loner with a brother in prison, but when he meets Dante and they become friends, Ari starts to ask questions about himself, his parents, and his family that he has never asked before.
---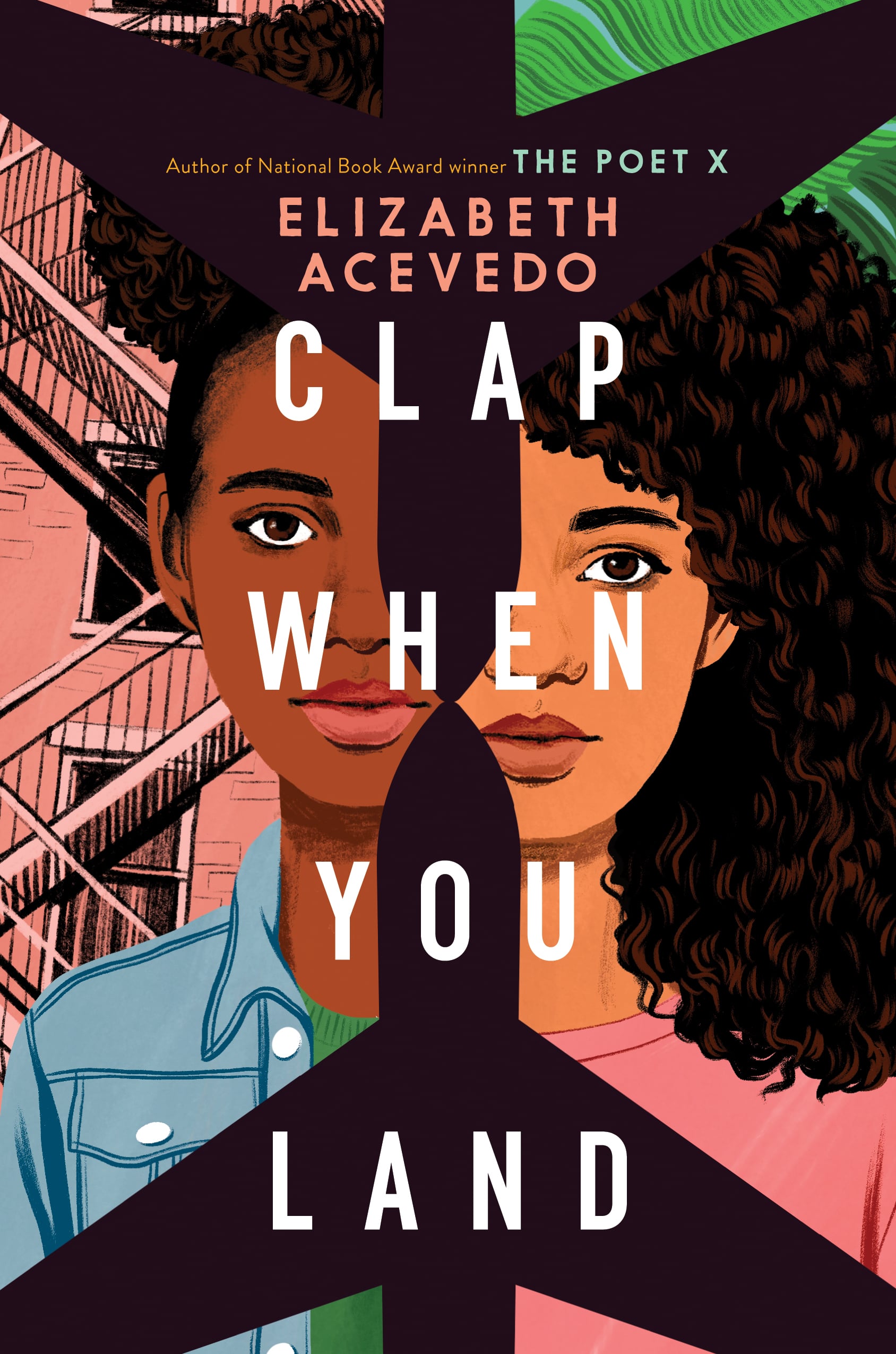 Clap When You Land
Elizabeth Acevedo
Camino Rios lives for the summers when her father visits her in the Dominican Republic. But this time, on the day when his plane is supposed to land, Camino arrives at the airport to see crowds of crying people...In New York City, Yahaira Rios is called to the principal's office, where her mother is waiting to tell her that her father, her hero, has died in a plane crash. Separated by distance--and Papi's secrets--the two girls are forced to face a new reality in which their father is dead and their lives are forever altered. And then, when it seems like they've lost everything of their father, they learn of each other.
---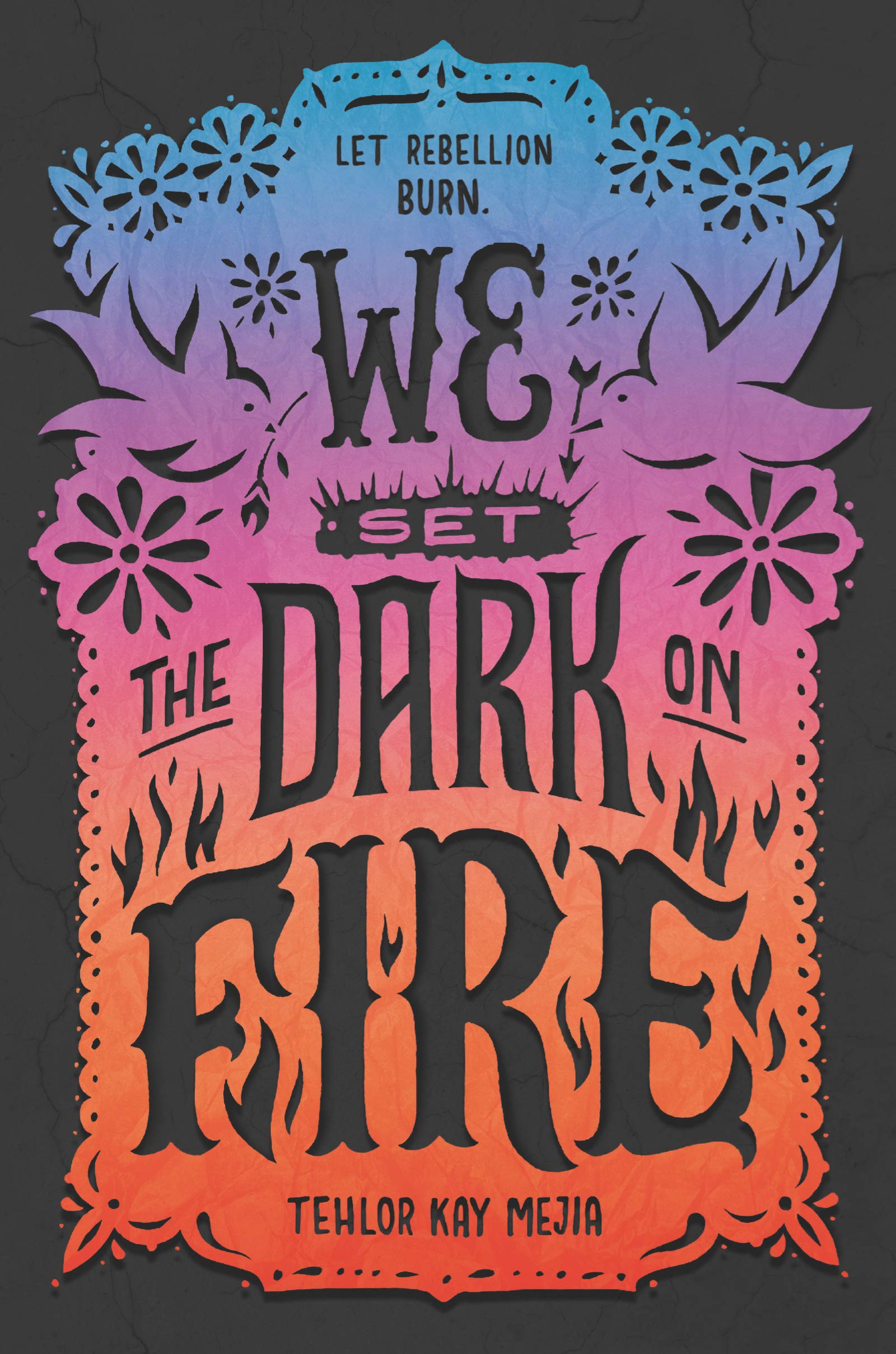 We Set the Dark on Fire
Tehlor Kay Mejia
At the Medio School for Girls, distinguished young women are trained for one of two roles in their polarized society. Depending on her specialization, a graduate will one day run a husband's household or raise his children. Both paths promise a life of comfort and luxury, far from the frequent political uprisings of the lower class.
 
---
KIDS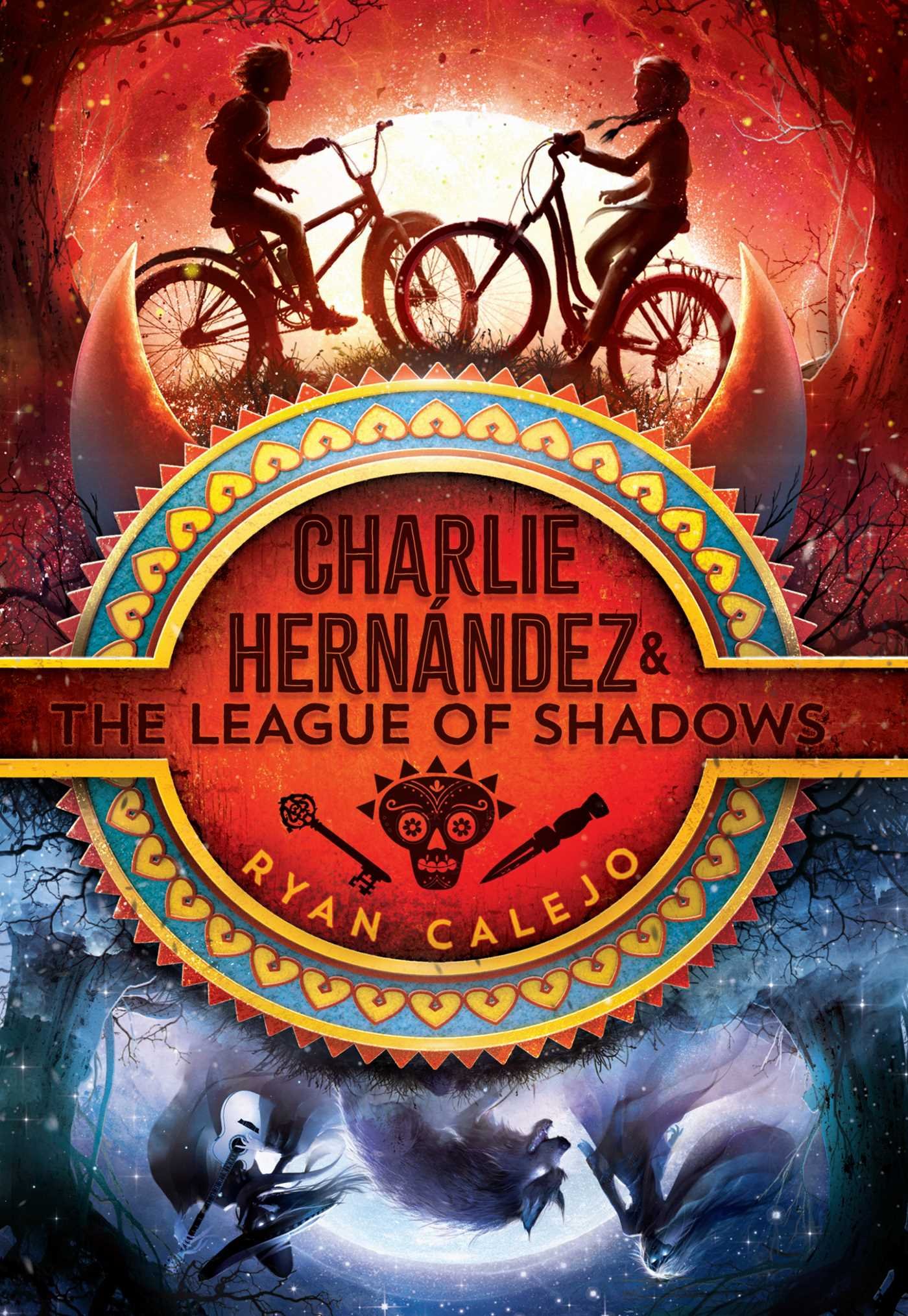 Charlie Hernández & the League of Shadows
Ryan Calejo
Steeped in Hispanic folklore since childhood, middle schooler Charlie Hernández learns the stories are true when, shortly after his parents disappearance, he grows horns and feathers and finds himself at the heart of a battle to save the world.
---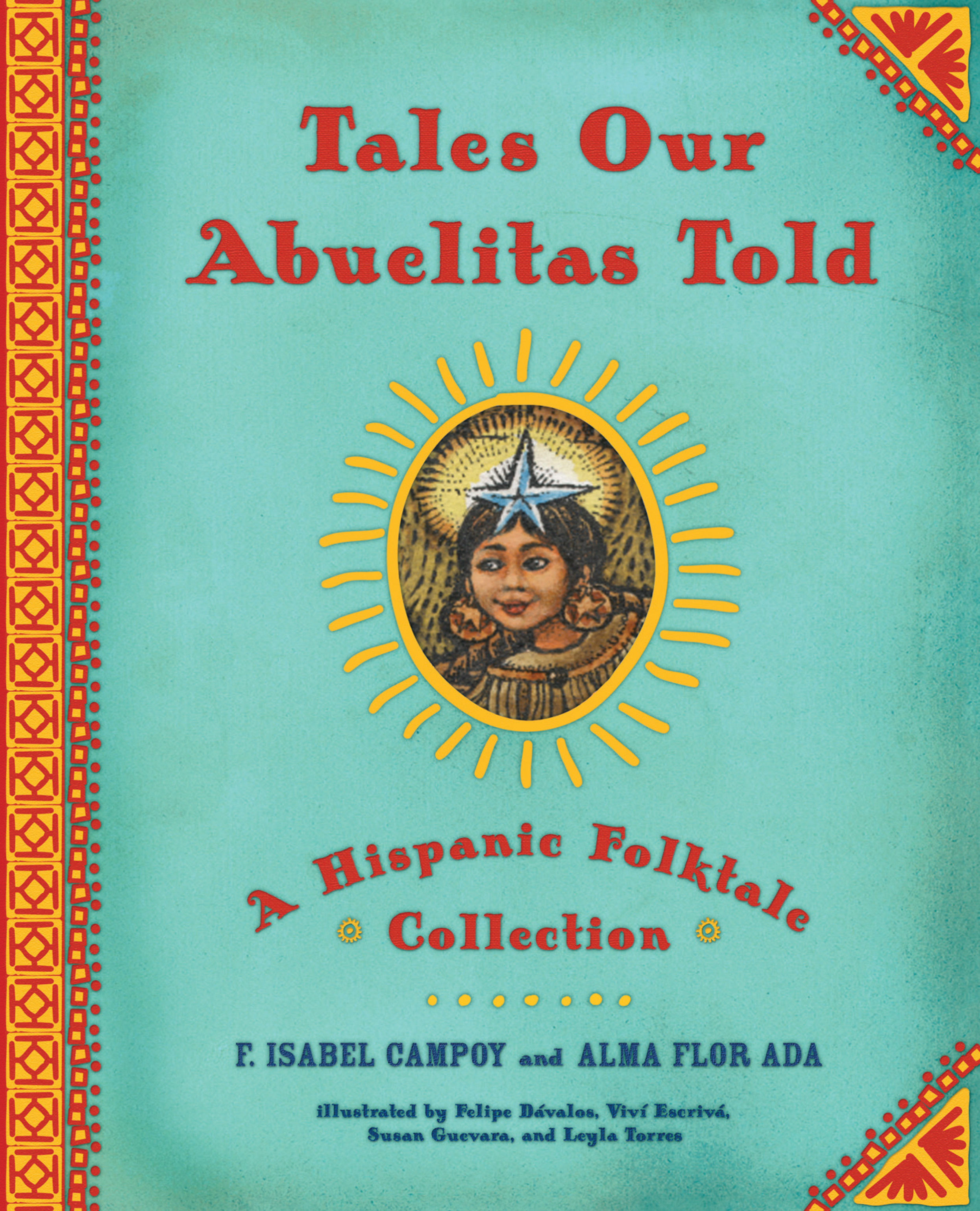 Tales our Abuelitas Told: A Hispanic Folktale Collection
F. Isabel Campoy and Alma Flor Ada 
These stories have journeyed far -- over mountains, deserts, and oceans -- carried by wind, passed on to us by our ancestors. Now they have found their way to you. A sly fox, a bird of a thousand colors, a magical set of bagpipes, and an audacious young girl...A mixture of popular tales and literary lore, this anthology celebrates Hispanic culture and its many roots -- Indigenous, African, Arab, Hebrew, and Spanish. F. Isabel Campoy and Alma Flor Ada have retold twelve beloved stories that embody the lively spirit and the rich heritage of Latino people. The work of four leasing Latino artists and illustrators highlights this unforgettable collection.
---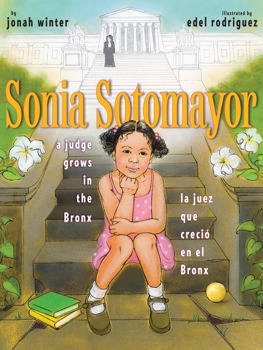 Sonia Sotomayor
Jonah Winter
The inspiring and timely story of Sonia Sotomayor, who rose up from a childhood of poverty and prejudice to become the first Latino to be nominated to the US Supreme Court.
---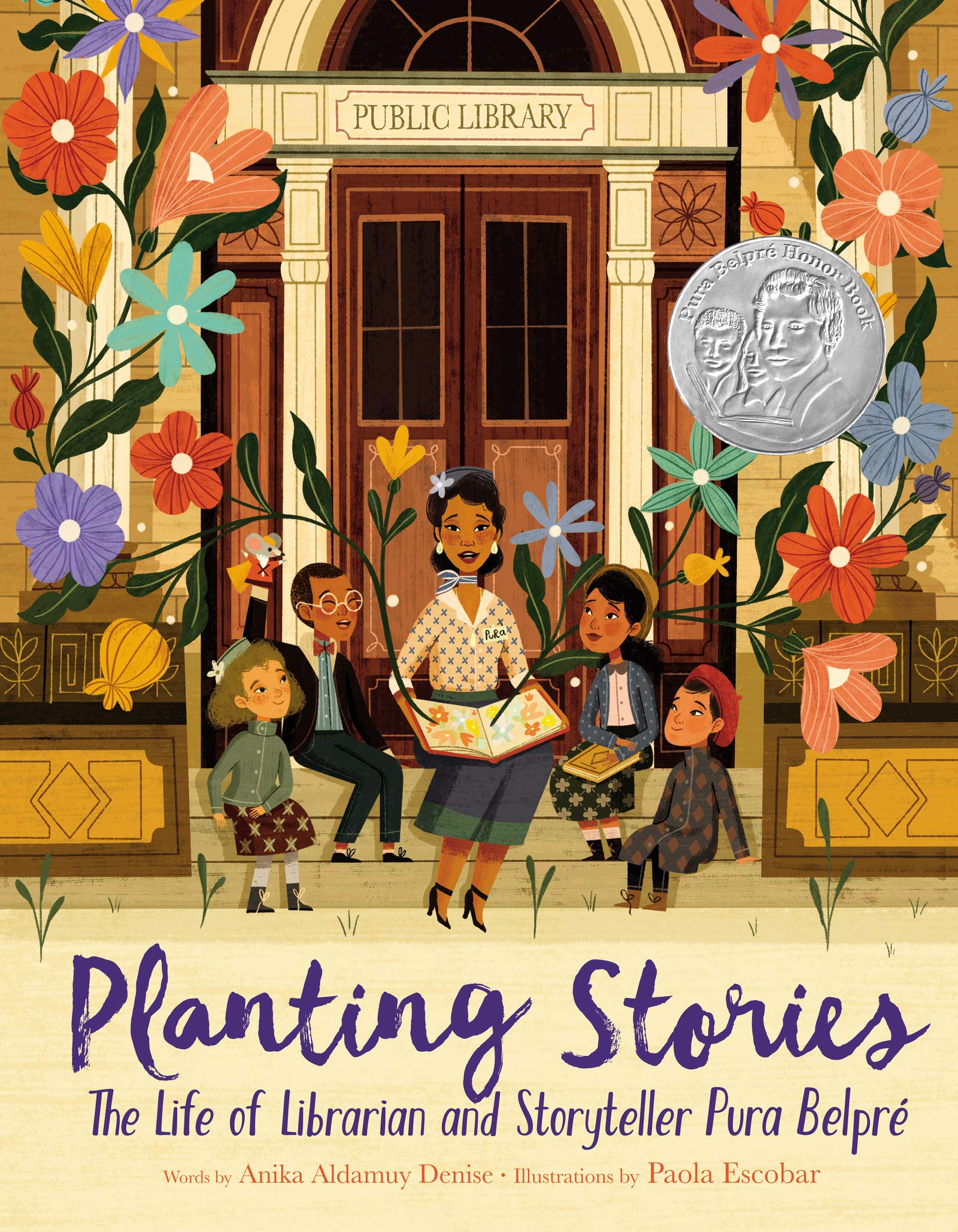 Planting Stories: The Life of Librarian and Storyteller Pura Belpré
Anika Aldamuy Denise

An inspiring picture book biography of storyteller, puppeteer, and New York City's first Puerto Rican librarian, who championed bilingual literature. When she came to America in 1921, Pura Belpré carried the cuentos folklóricos of her Puerto Rican homeland. Finding a new home at the New York Public Library as a bilingual assistant, she turned her popular retellings into libros and spread story seeds across the land. Today, these seeds have grown into a lush landscape as generations of children and storytellers continue to share her tales and celebrate Pura's legacy.
---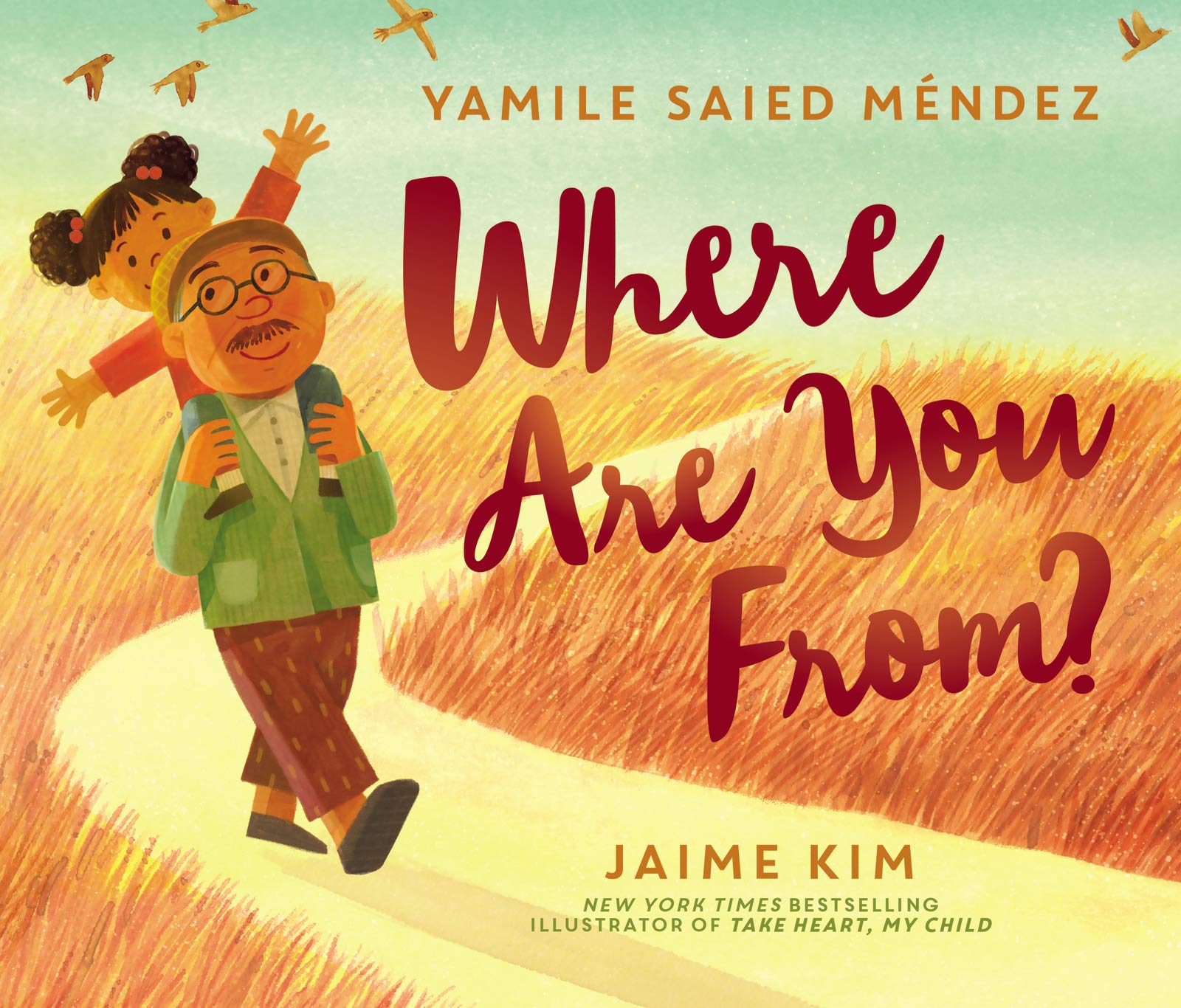 Where Are You From?
Yamile Saied Méndez

When a young girl is asked where she's from--where she's really from--she's no longer as she was. She decides to turn to her dear abuelo for some help with this ever-persistent question. But he doesn't quite give her the answer she expects.
---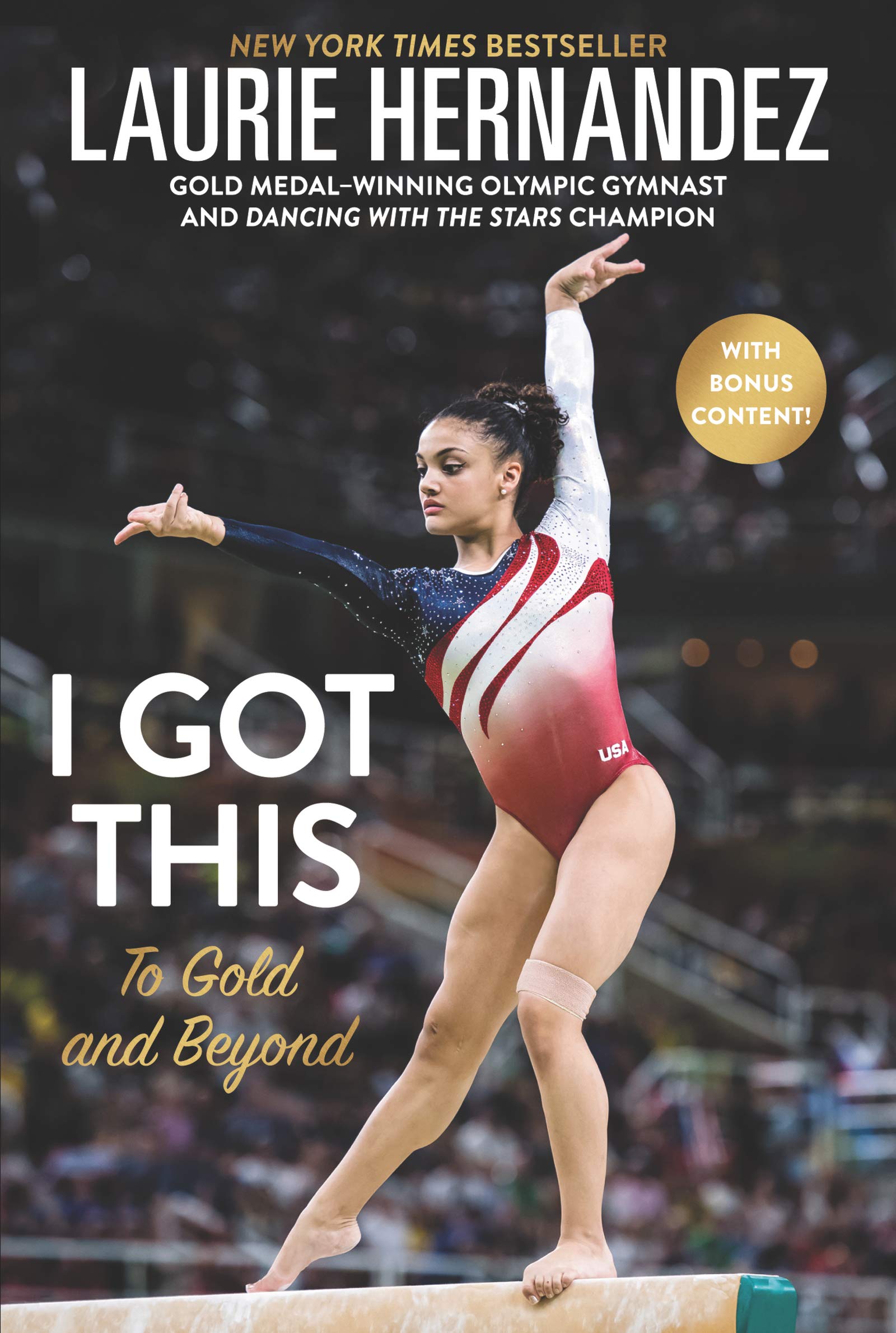 I Got This
Laurie Hernandez
Gymnastics icon and Olympic gold medalist Laurie Hernandez shares the true story of her path to Olympic gold and where her phenomenal talents will take her next.
---