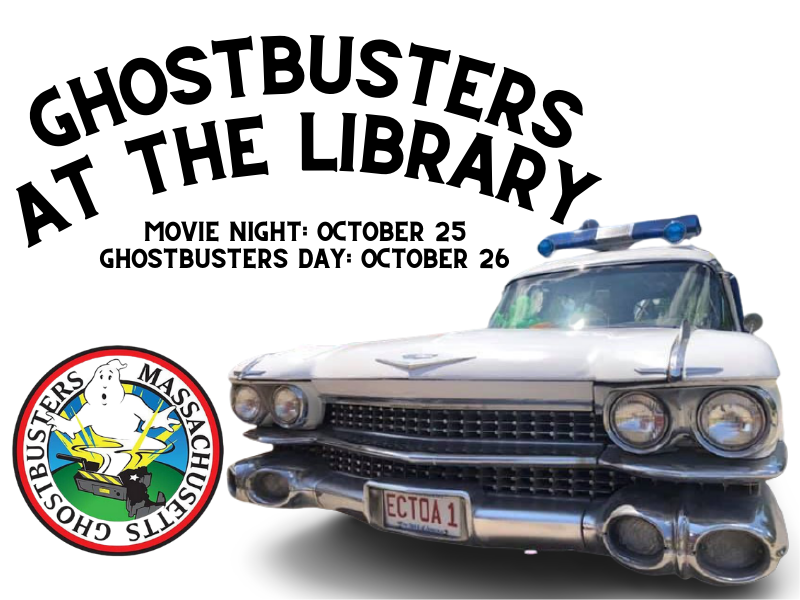 Save the dates! Ghostbusters are coming to the library. 
Movie night Monday, October 25 from 5 to 7 PM, showing the original Ghostbusters movie in preparation for the visit from the Massachusetts Ghostbusters in their ectomobile on Tuesday, October 26 from 4 to 8 PM.
The ectomobile will be in our parking lot, come get your photo taken, make slime, and have fun! This event is open to all ages.