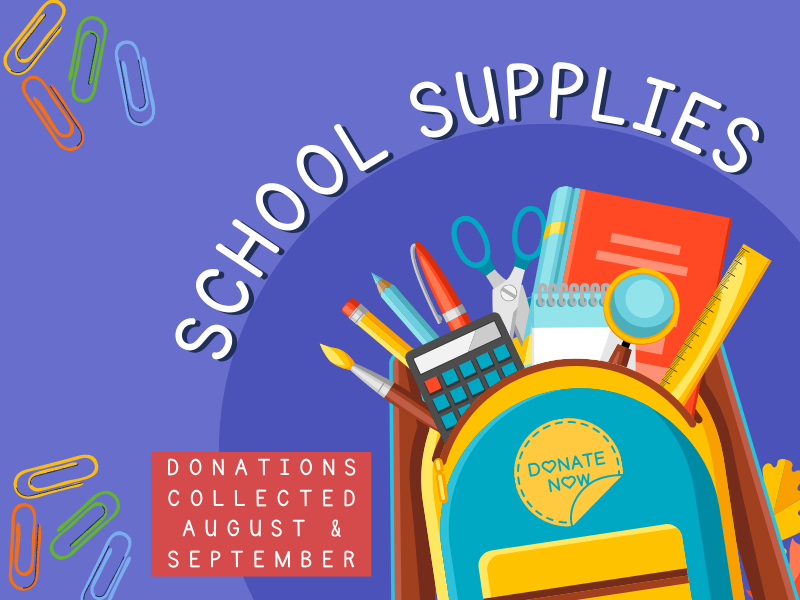 We're collecting school supplies throughout August and September. We're looking for the following items.

-ELMERS Glue Sticks (all other types dry out quickly)
-No. 2 Pencils
-Pink Pencil Top Erasers
-Kleenex Boxes
-Hand Sanitizer
-Colored Pencils
-Crayon boxes
-Markers
Donations can be left in the box near the front of the Library.