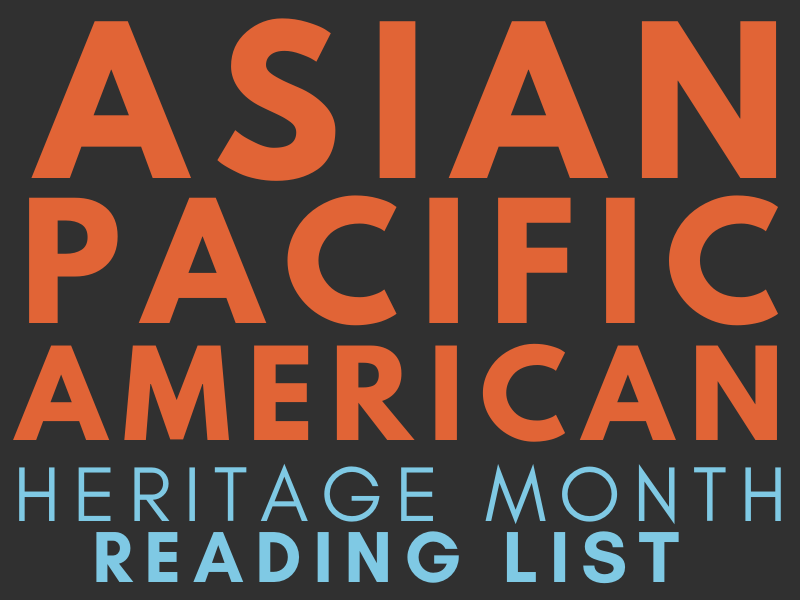 Celebrate Asian Pacific American Heritage Month by reading a few of the many stories by authors of Asian and Pacific Islander heritage and cultures. Discover beloved classics and contemporary favorites that have shaped the culture and history of America. 
---
FICTION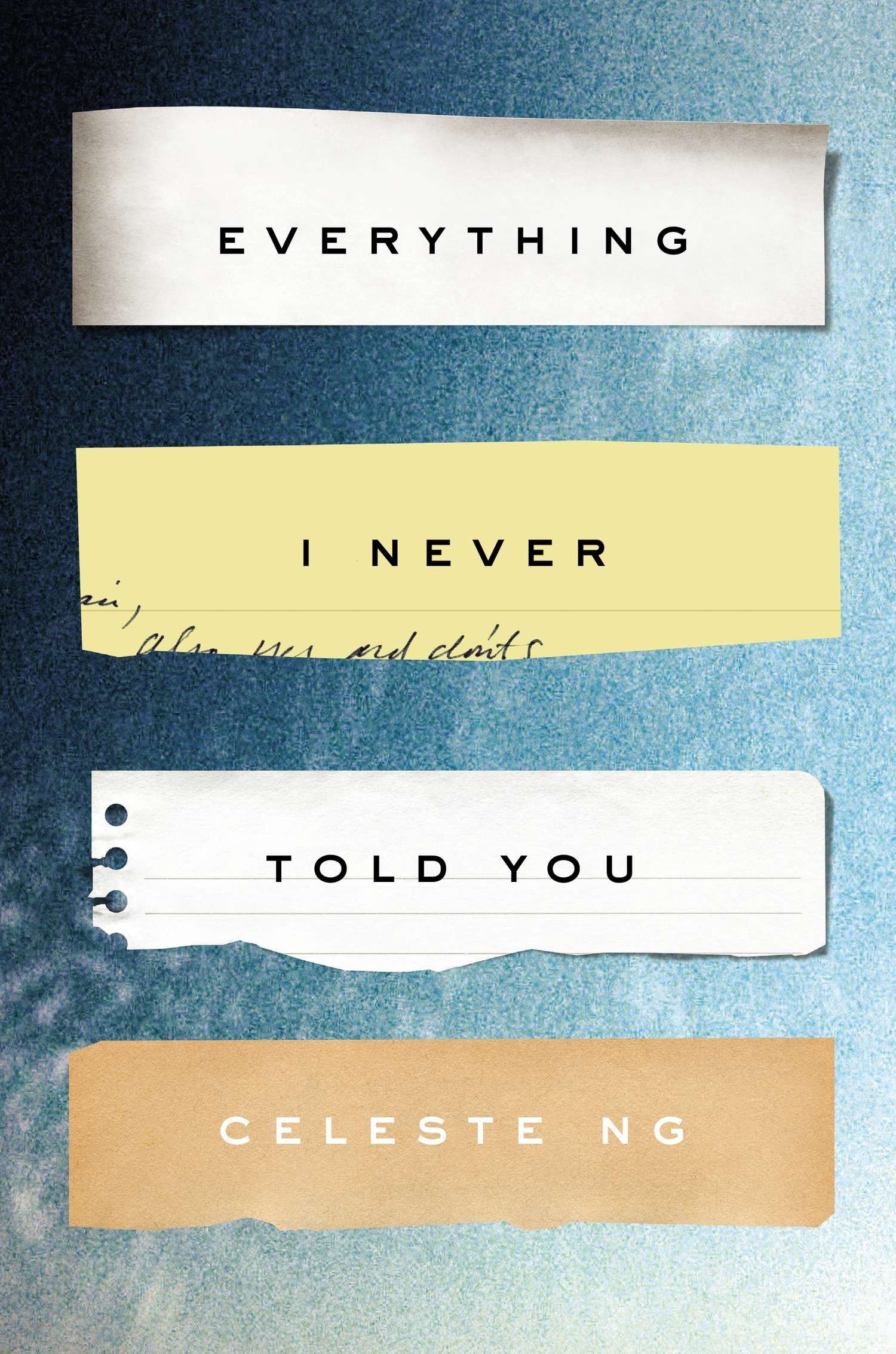 Everything I Never Told You
Celeste Ng
Lydia is dead. But they don't know this yet. So begins this exquisite novel about a Chinese American family living in 1970s small-town Ohio. Lydia is the favorite child of Marilyn and James Lee, and her parents are determined that she will fulfill the dreams they were unable to pursue. But when Lydia's body is found in the local lake, the delicate balancing act that has been keeping the Lee family together is destroyed, tumbling them into chaos.
Hotel on the Corner of Bitter and Sweet
Jamie Ford
In 1986, Henry Lee joins a crowd outside the Panama Hotel, once the gateway to Seattle's Japantown. It has been boarded up for decades, but now the new owner has discovered the belongings of Japanese families who were sent to internment camps during World War II. As the owner displays and unfurls a Japanese parasol, Henry, a Chinese American, remembers a young Japanese American girl from his childhood in the 1940s—Keiko Okabe, with whom he forged a bond of friendship and innocent love that transcended the prejudices of their Old World ancestors. After Keiko and her family were evacuated to the internment camps, she and Henry could only hope that their promise to each other would be kept. Now, forty years later, Henry explores the hotel's basement for the Okabe family's belongings and for a long-lost object whose value he cannot even begin to measure. His search will take him on a journey to revisit the sacrifices he has made for family, for love, for country.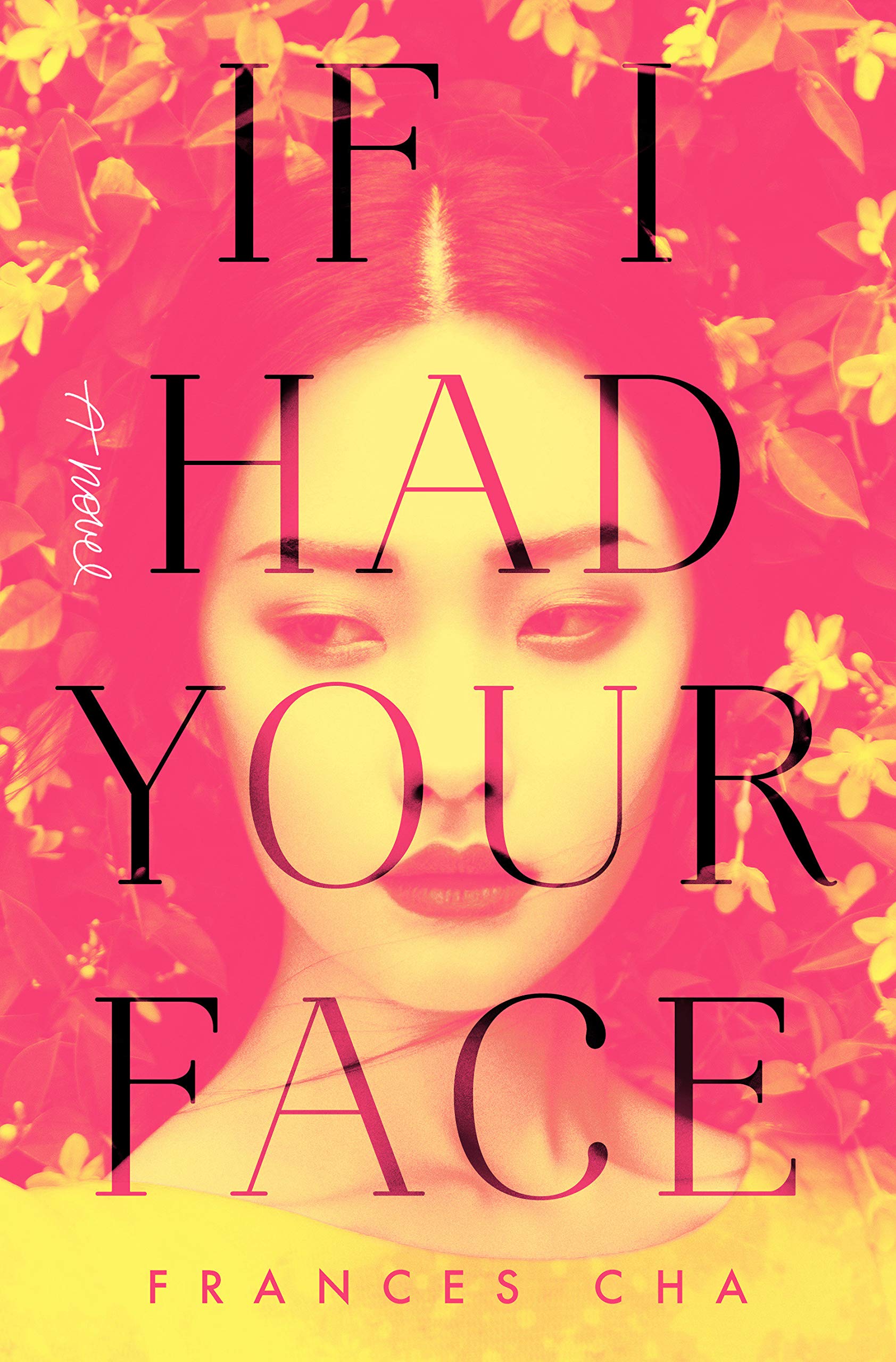 If I Had Your Face
Frances Cha
A riveting debut novel set in contemporary Seoul, Korea, about four young women making their way in a world defined by impossibly high standards of beauty, secret room salons catering to wealthy men, strict social hierarchies, and K-pop fan mania. Together, their stories tell a gripping tale that's seemingly unfamiliar, yet unmistakably universal in the way that their tentative friendships may have to be their saving grace.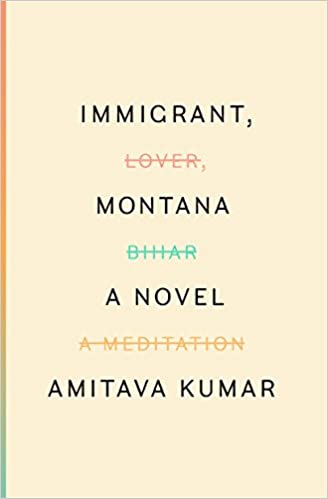 Immigrant, Montana 
Amitava Kumar
A remarkable novel about a young immigrant to the U.S. in search of love: across dividing lines between cultures, between sexes, and between the particular desires of one man and the women he comes to love. The young man is Kailash, from India. His new American friends call him Kalashnikov, AK-47, AK. He takes it all in his stride: he wants to fit in―and more than that, to shine. Telling his own story, AK is both meditative and the embodiment of the enthusiasm of youth in all its idealism and chaotic desires. His wry, vivid perception of the world he's making his own, and the brilliant melding of story and reportage, anecdote and annotation, picture and text, give us a singularly engaging, insightful, and moving novel―one that explores the varieties and vagaries of cultural misunderstanding, but is, as well, an impassioned investigation of love.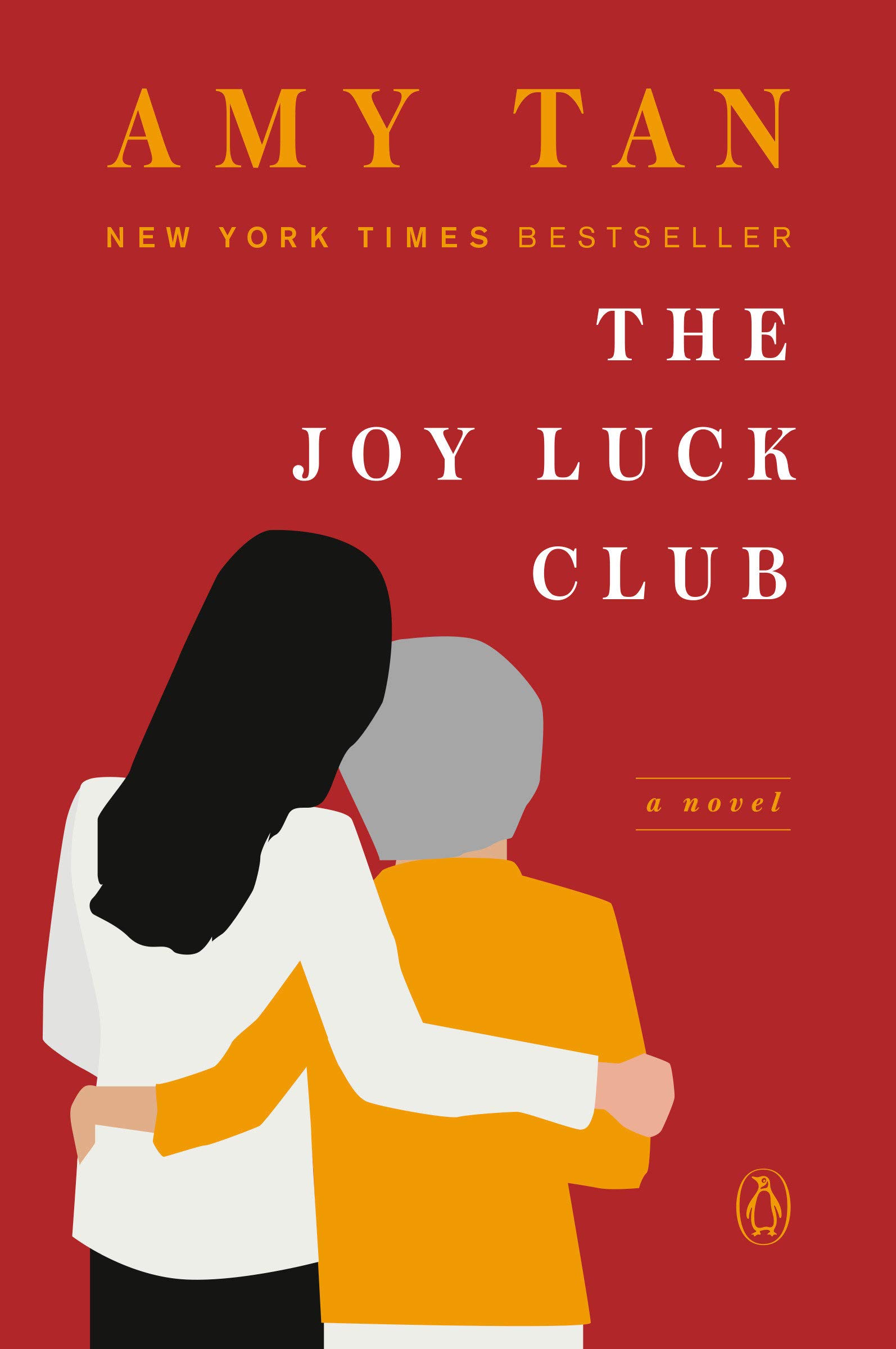 The Joy Luck Club
Amy Tan
Four mothers, four daughters, four families whose histories shift with the four winds depending on who's "saying" the stories. In 1949 four Chinese women, recent immigrants to San Francisco, begin meeting to eat dim sum, play mahjong, and talk. United in shared unspeakable loss and hope, they call themselves the Joy Luck Club.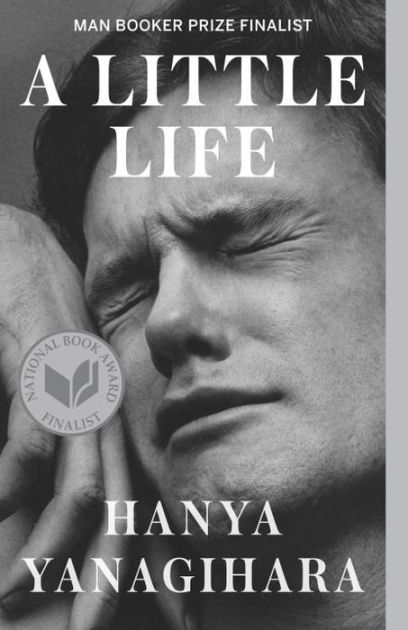 A Little Life 
Hanya Yanagihara
When four classmates from a small Massachusetts college move to New York to make their way, they're broke, adrift, and buoyed only by their friendship and ambition. Over the decades, their relationships deepen and darken, tinged by addiction, success, and pride. Yet their greatest challenge, each comes to realize, is Jude, by midlife a terrifyingly talented litigator yet an increasingly broken man, his mind and body scarred by an unspeakable childhood, and haunted by what he fears is a degree of trauma that he'll not only be unable to overcome―but that will define his life forever.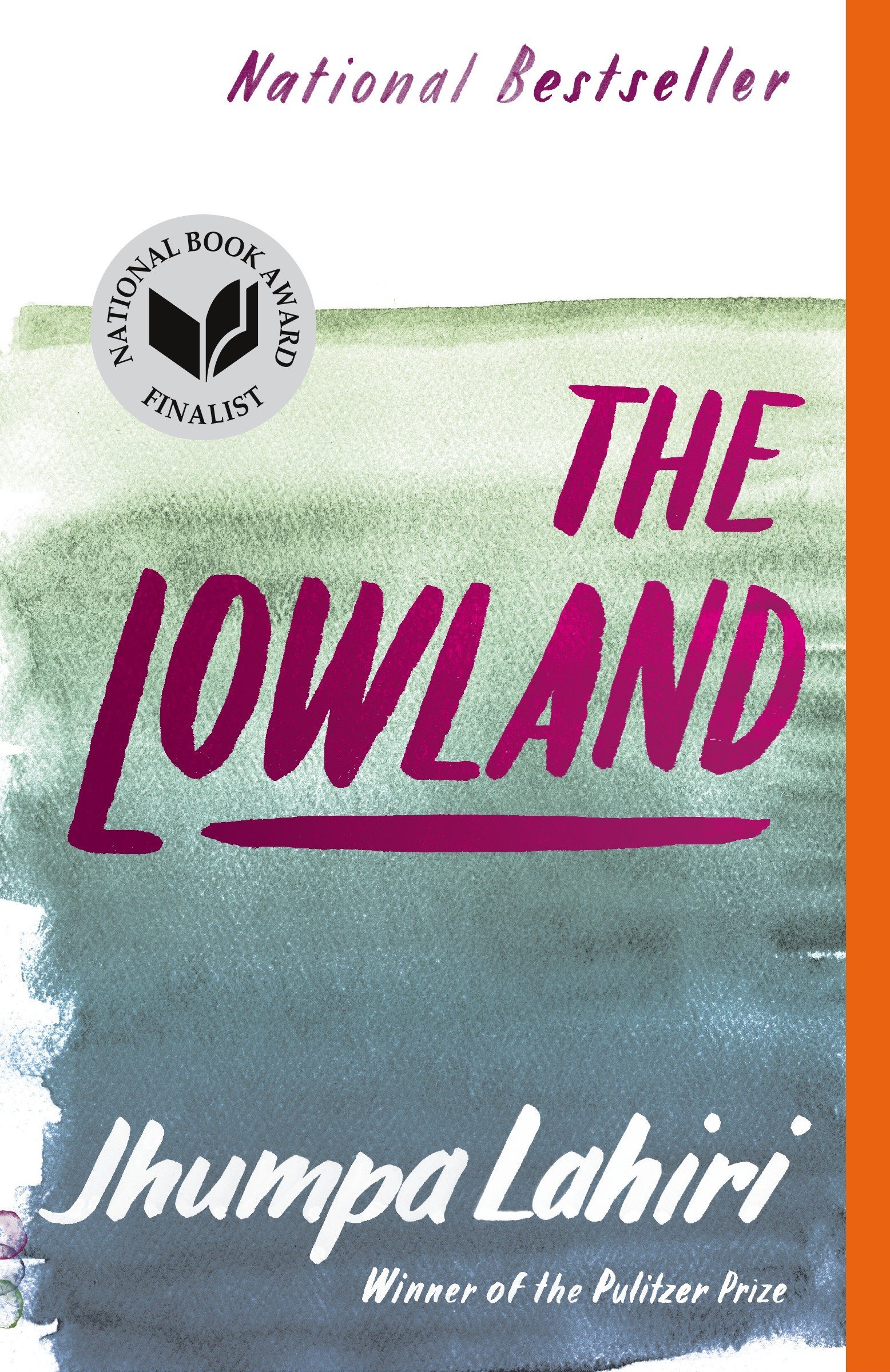 The Lowland
Jhumpa Lahiri
The Lowland is an engrossing family saga steeped in history: the story of two very different brothers bound by tragedy, a fiercely brilliant woman haunted by her past, a country torn apart by revolution, and a love that endures long past death. Moving from the 1960s to the present, and from India to America and across generations, this dazzling novel is Jhumpa Lahiri at the height of her considerable powers.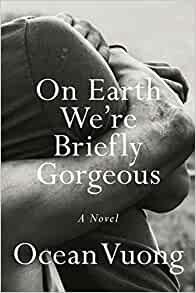 On Earth We're Briefly Gorgeous
Ocean Vuong
On Earth We're Briefly Gorgeous is a letter from a son to a mother who cannot read. Written when the speaker, Little Dog, is in his late twenties, the letter unearths a family's history that began before he was born—a history whose epicenter is rooted in Vietnam—and serves as a doorway into parts of his life his mother has never known, all of it leading to an unforgettable revelation. At once a witness to the fraught yet undeniable love between a single mother and her son, it is also a brutally honest exploration of race, class, and masculinity.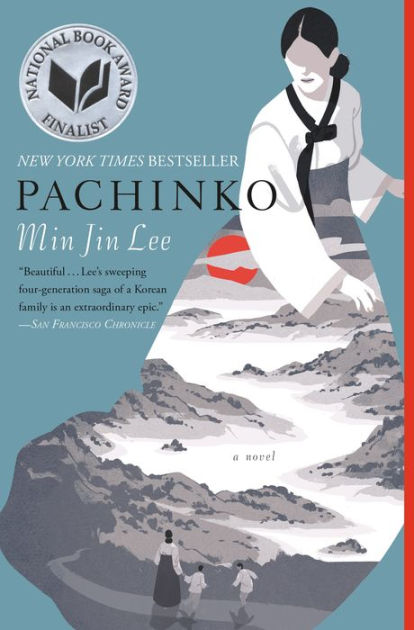 Pachinko
Min Jin Lee
In the early 1900s, teenaged Sunja, the adored daughter of a crippled fisherman, falls for a wealthy stranger at the seashore near her home in Korea. He promises her the world, but when she discovers she is pregnant—and that her lover is married—she refuses to be bought. Instead, she accepts an offer of marriage from a gentle, sickly minister passing through on his way to Japan. But her decision to abandon her home, and to reject her son's powerful father, sets off a dramatic saga that will echo down through the generations.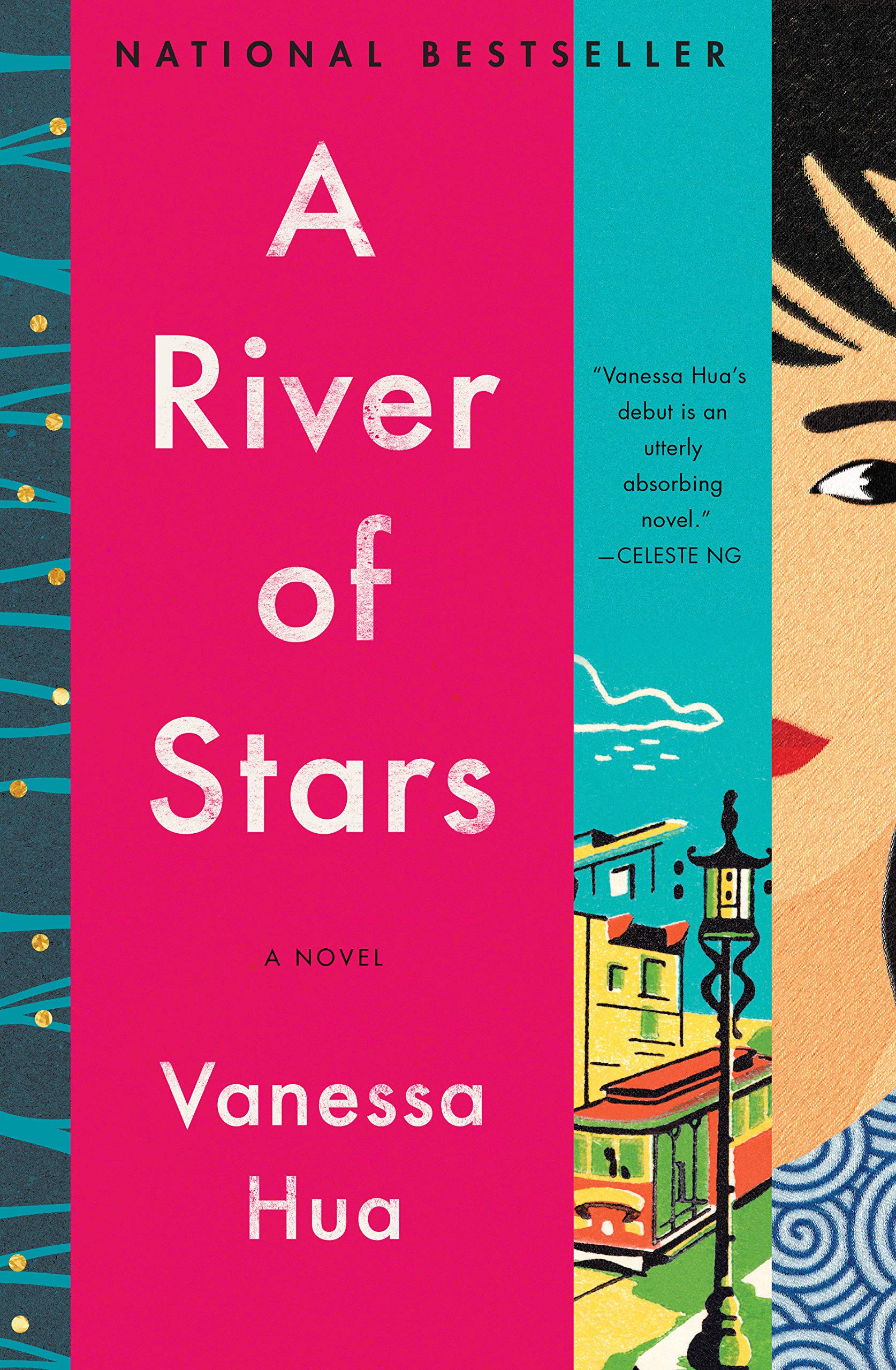 A River of Stars 
Vanessa Hua
In a powerful debut novel about motherhood, immigration, and identity, a pregnant Chinese woman makes her way to California and stakes a claim to the American dream. A River of Stars is an entertaining, wildly unpredictable adventure, told with empathy and wit. It's a vivid examination of home and belonging, and a moving portrayal of a woman determined to build her own future.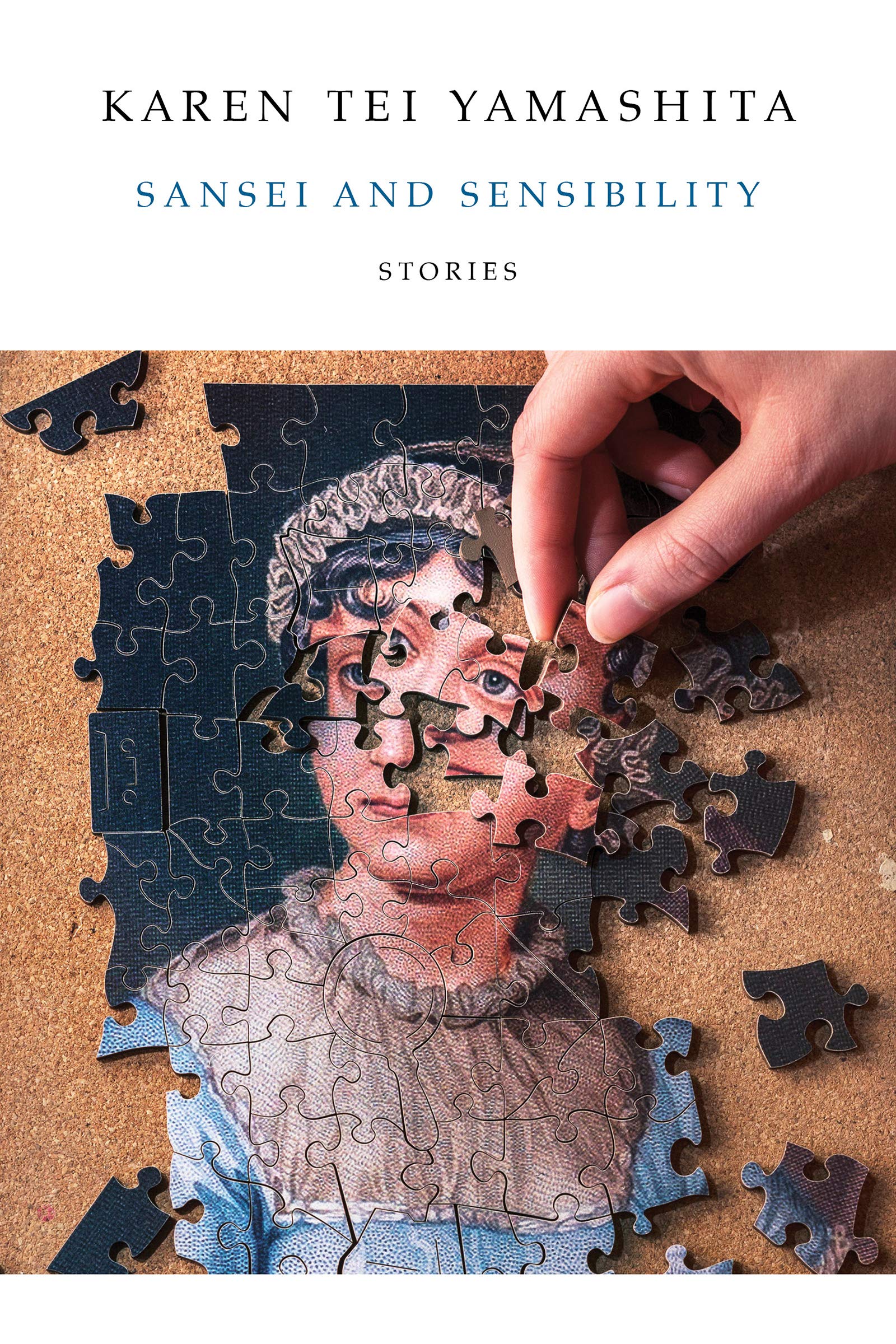 Sansei and Sensibility 
Karen Tei Yamashita 
In these buoyant and inventive stories, Yamashita transfers classic tales across boundaries and questions what an inheritance―familial, cultural, emotional, artistic―really means. In California during the '60s and '70s, characters examine the contents of deceased relatives' freezers, tape record high school locker room chatter, or collect a community's gossip while cleaning the teeth of its inhabitants. The stories of traversing class, race, and gender leap into our modern world with wit and humor.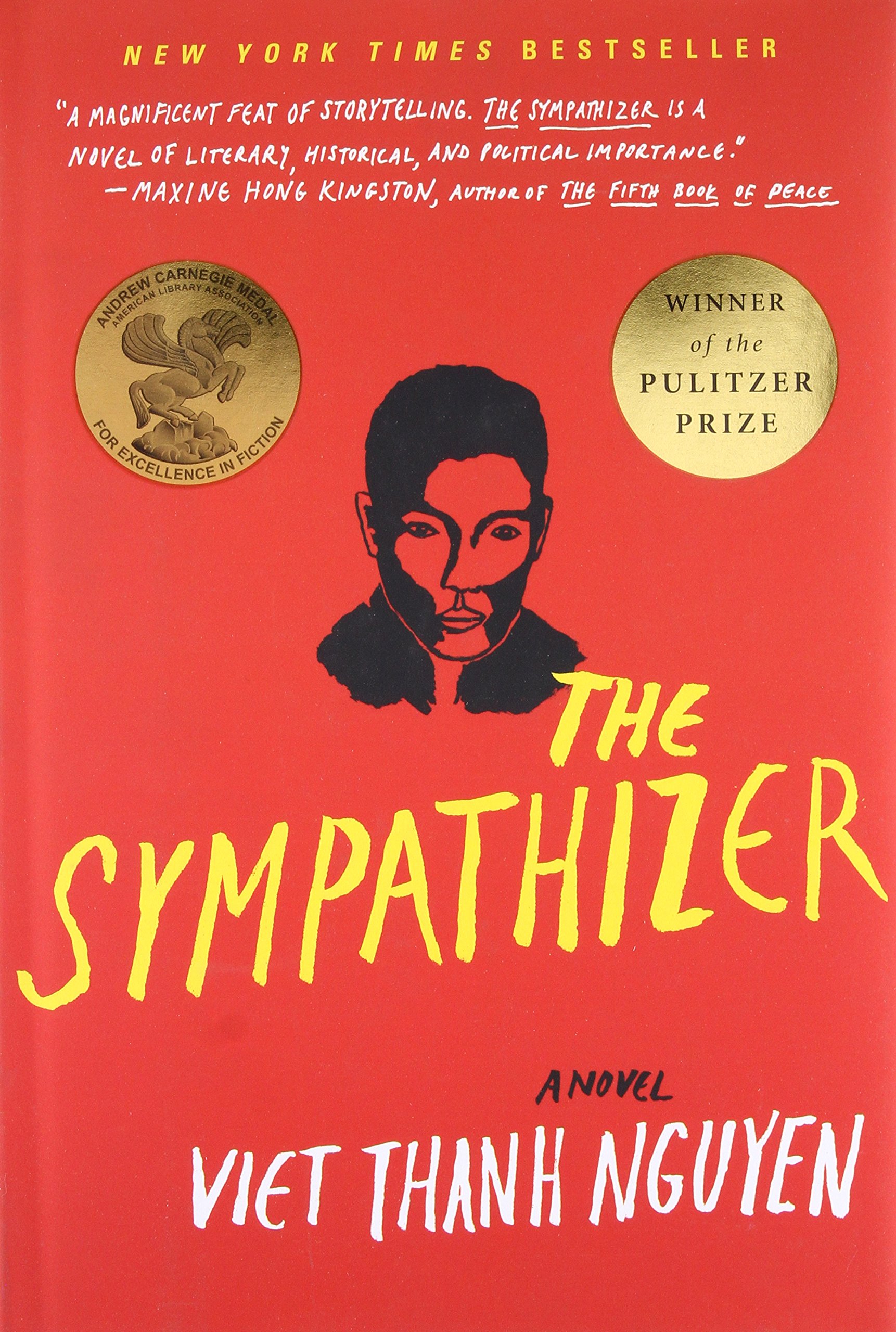 The Sympathizer 
Viet Thanh Nguyen 
It is April 1975, and Saigon is in chaos. At his villa, a general of the South Vietnamese army is drinking whiskey and, with the help of his trusted captain, drawing up a list of those who will be given passage aboard the last flights out of the country. The general and his compatriots start a new life in Los Angeles, unaware that one among their number, the captain, is secretly observing and reporting on the group to a higher-up in the Viet Cong. The Sympathizer is the story of this captain: a man brought up by an absent French father and a poor Vietnamese mother, a man who went to university in America but returned to Vietnam to fight for the Communist cause. A gripping spy novel, an astute exploration of extreme politics, and a moving love story, The Sympathizer explores a life between two worlds and examines the legacy of the Vietnam War in literature, film, and the wars we fight today.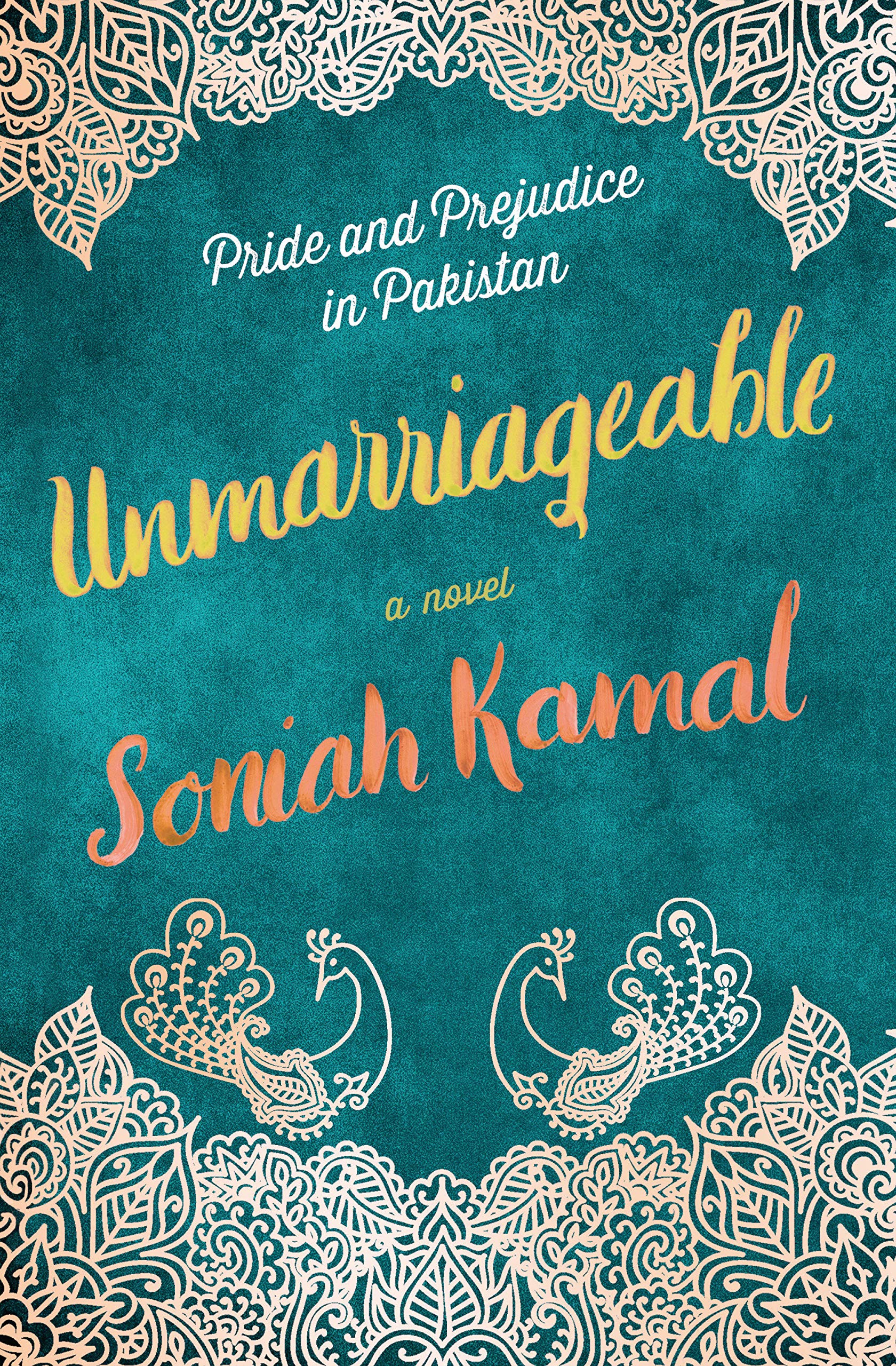 Unmarriageable 
Soniah Kamal
In this retelling of Pride and Prejudice set in modern-day Pakistan, Alys Binat has sworn never to marry -- until an encounter with one Mr. Darsee at a wedding makes her reconsider. Told with wry wit and colorful prose, Unmarriageable is a charming update on Jane Austen's beloved novel and an exhilarating exploration of love, marriage, class, and sisterhood.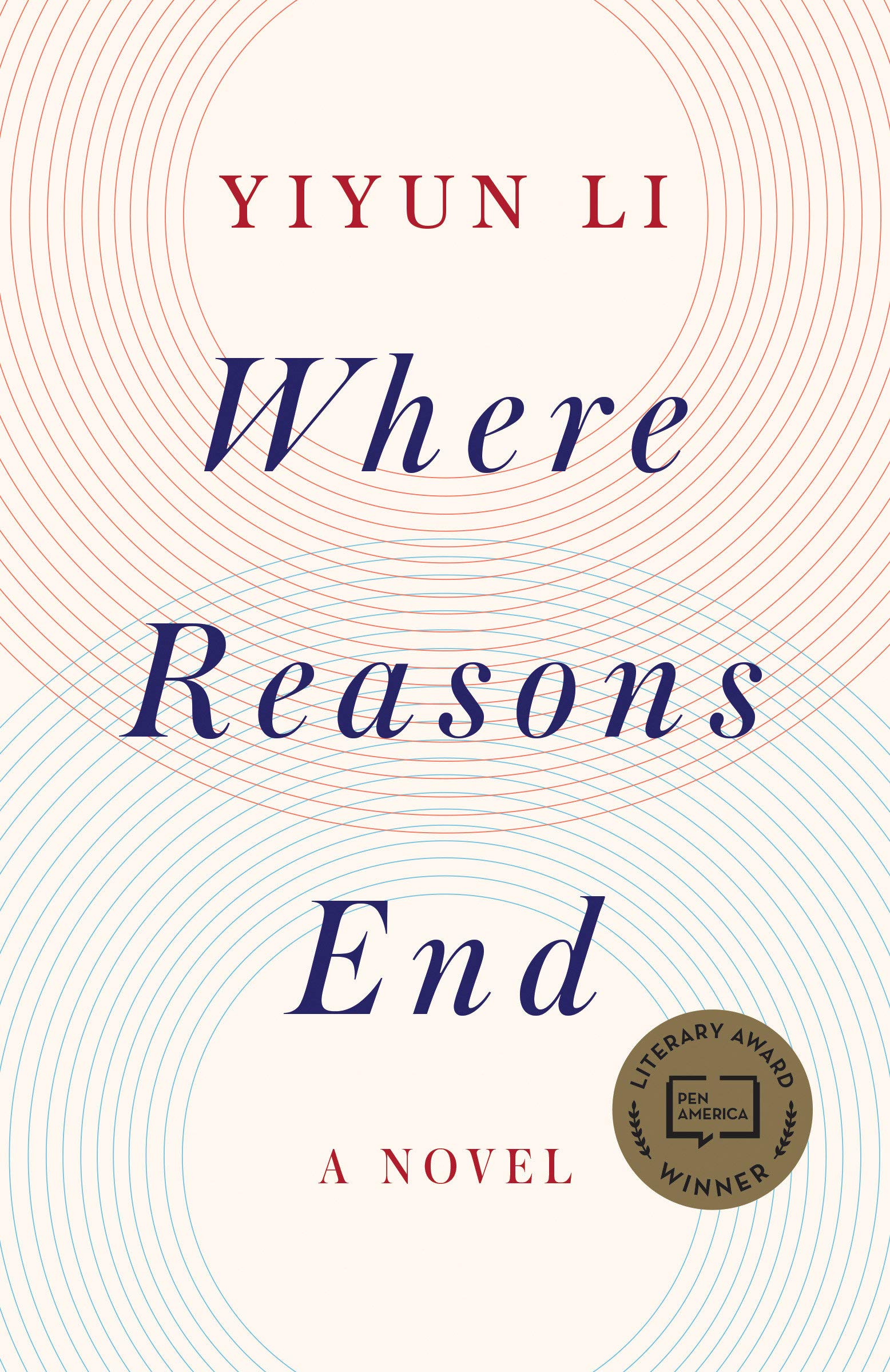 Where Reasons End 
Yiyun Li
A brilliant writer imagines a fictional conversation between a mother and the teenage son she lost to suicide. Yiyun Li confronts grief and transforms it into art, in a book of surprising beauty and love. The narrator writes, "I had but one delusion, which I held onto with all my willpower: we once gave Nikolai a life of flesh and blood; and I'm doing it over again, this time by words." Meeting life's deepest sorrow with originality, precision and poise, Where Reasons End is suffused with intimacy, inescapable pain, and fierce love.
---
GRAPHIC NOVELS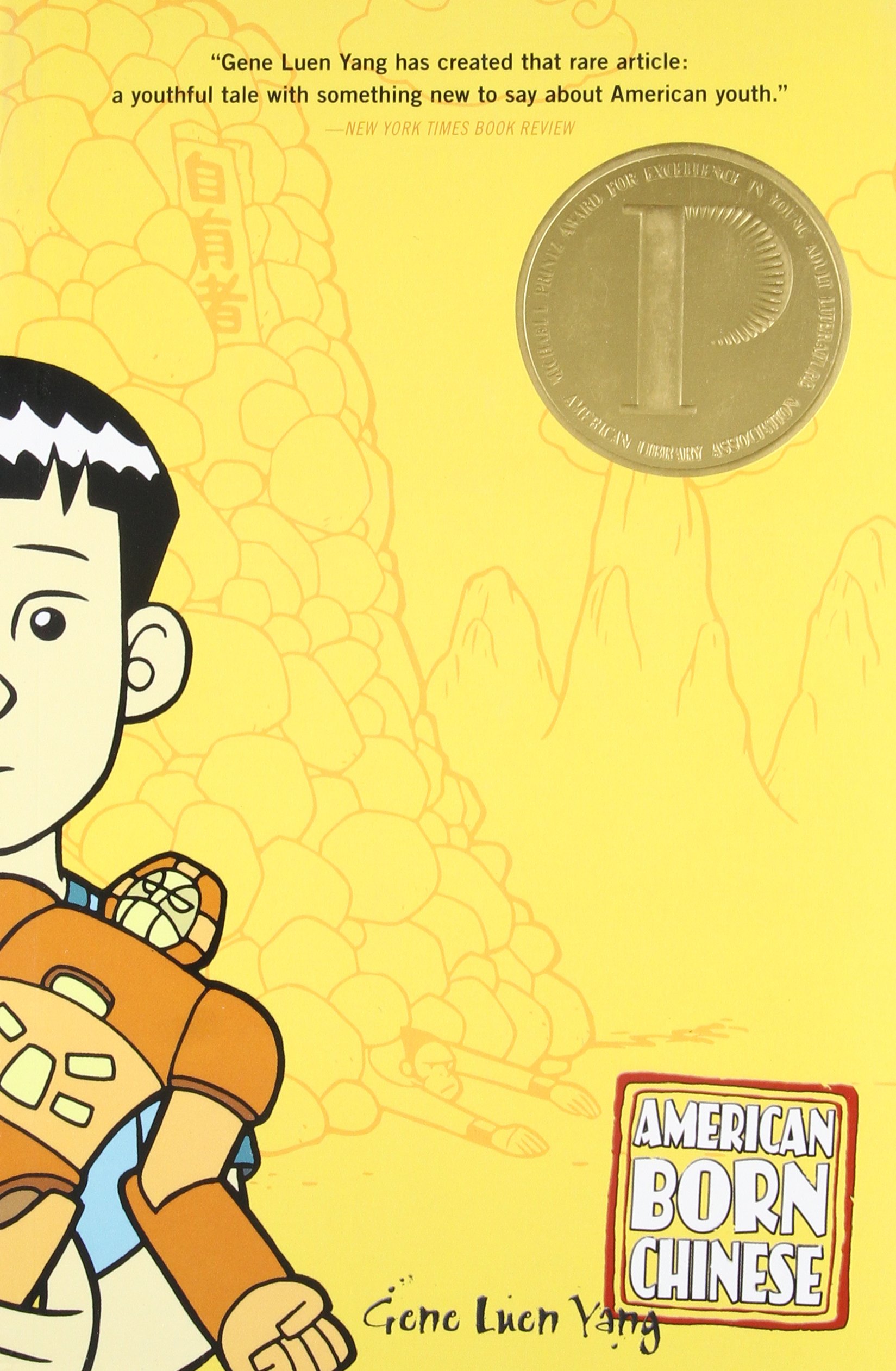 American Born Chinese
Gene Luen 
Alternates three interrelated stories about the problems of young Chinese Americans trying to participate in popular culture. These three apparently unrelated tales come together with an unexpected twist, in a modern fable that is hilarious, poignant and action-packed. American Born Chinese is an amazing rise, all the way up to the astonishing climax--and confirms what a growing number of readers already know: Gene Yang is a major talent.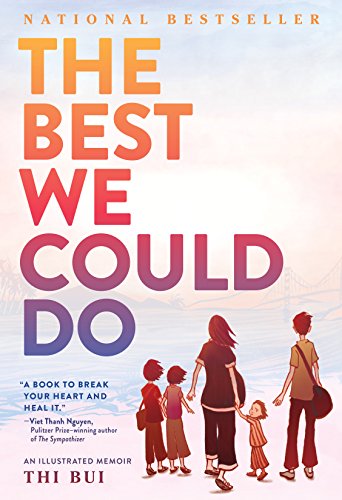 The Best We Could Do
Thi Bui
This illustrated memoir is about the search for a better future and a longing for the past. Exploring the anguish of immigration and the lasting effects that displacement has on a child and her family, Bui documents the story of her family's daring escape after the fall of South Vietnam in the 1970s, and the difficulties they faced building new lives for themselves.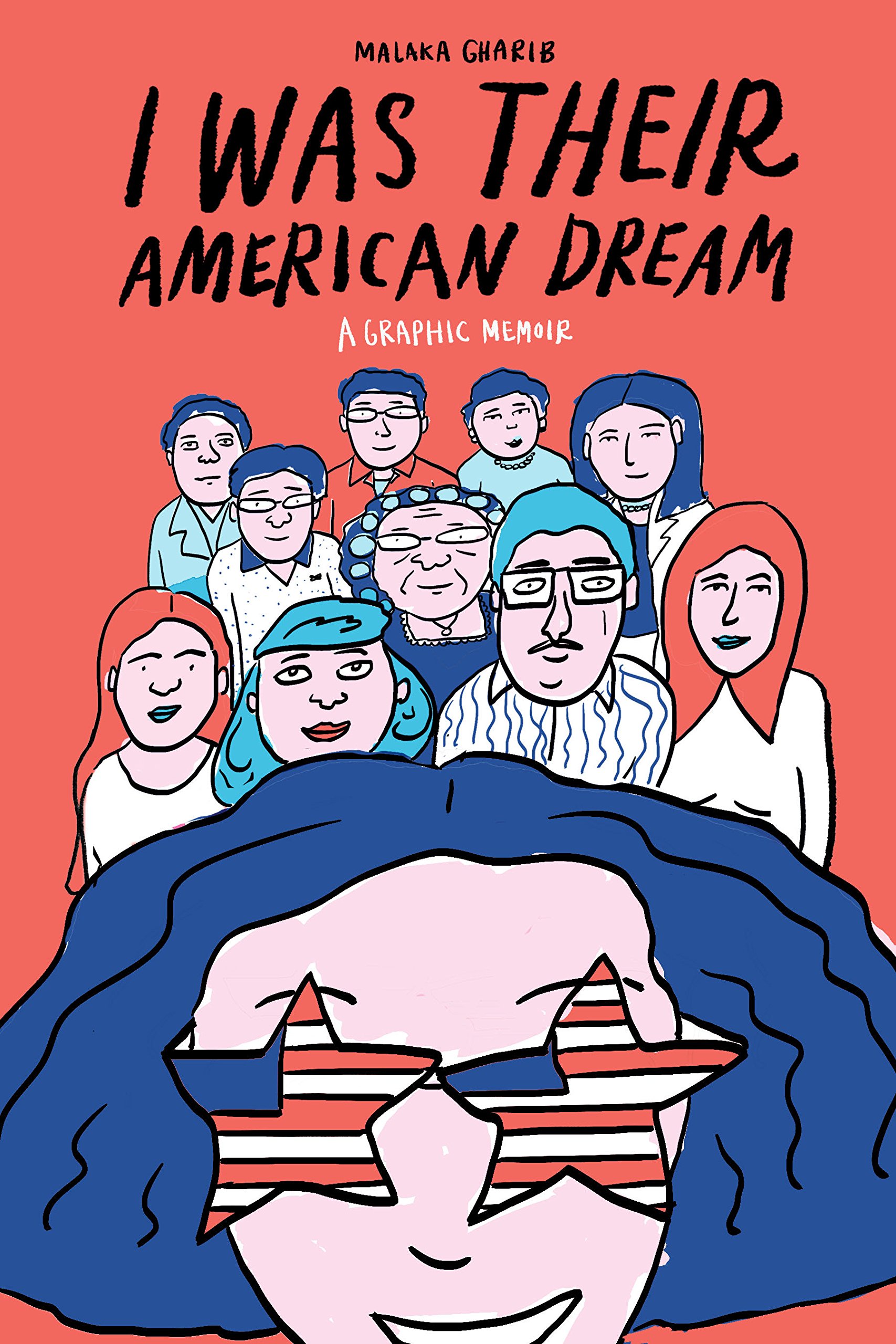 I Was Their American Dream 
Malaka Gharib
At once a coming-of-age story and a reminder of the thousands of immigrants who come to America in search for a better life for themselves and their children. The daughter of parents with unfulfilled dreams themselves, Malaka navigated her childhood chasing her parents' ideals, learning to code-switch between her family's Filipino and Egyptian customs, adapting to white culture to fit in, crushing on skater boys, and trying to understand the tension between holding onto cultural values and trying to be an all-American kid. Malaka Gharib's triumphant graphic memoir brings to life her teenage antics and illuminates earnest questions about identity and culture, while providing thoughtful insight into the lives of modern immigrants and the generation of millennial children they raised. Malaka's story is a heartfelt tribute to the American immigrants who have invested their future in the promise of the American dream.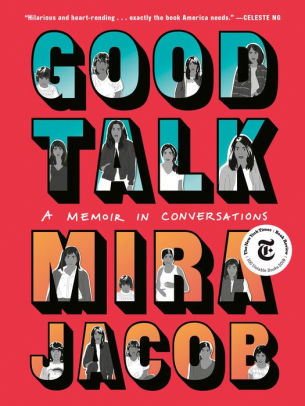 Good Talk: A Memoir in Conversations
Mira Jacob
Like many six-year-olds, Mira Jacob's half-Jewish, half-Indian son, Z, has questions about everything. At first they are innocuous enough, but as tensions from the 2016 election spread from the media into his own family, they become much, much more complicated. Trying to answer him honestly, Mira has to think back to where she's gotten her own answers: her most formative conversations about race, color, sexuality, and, of course, love.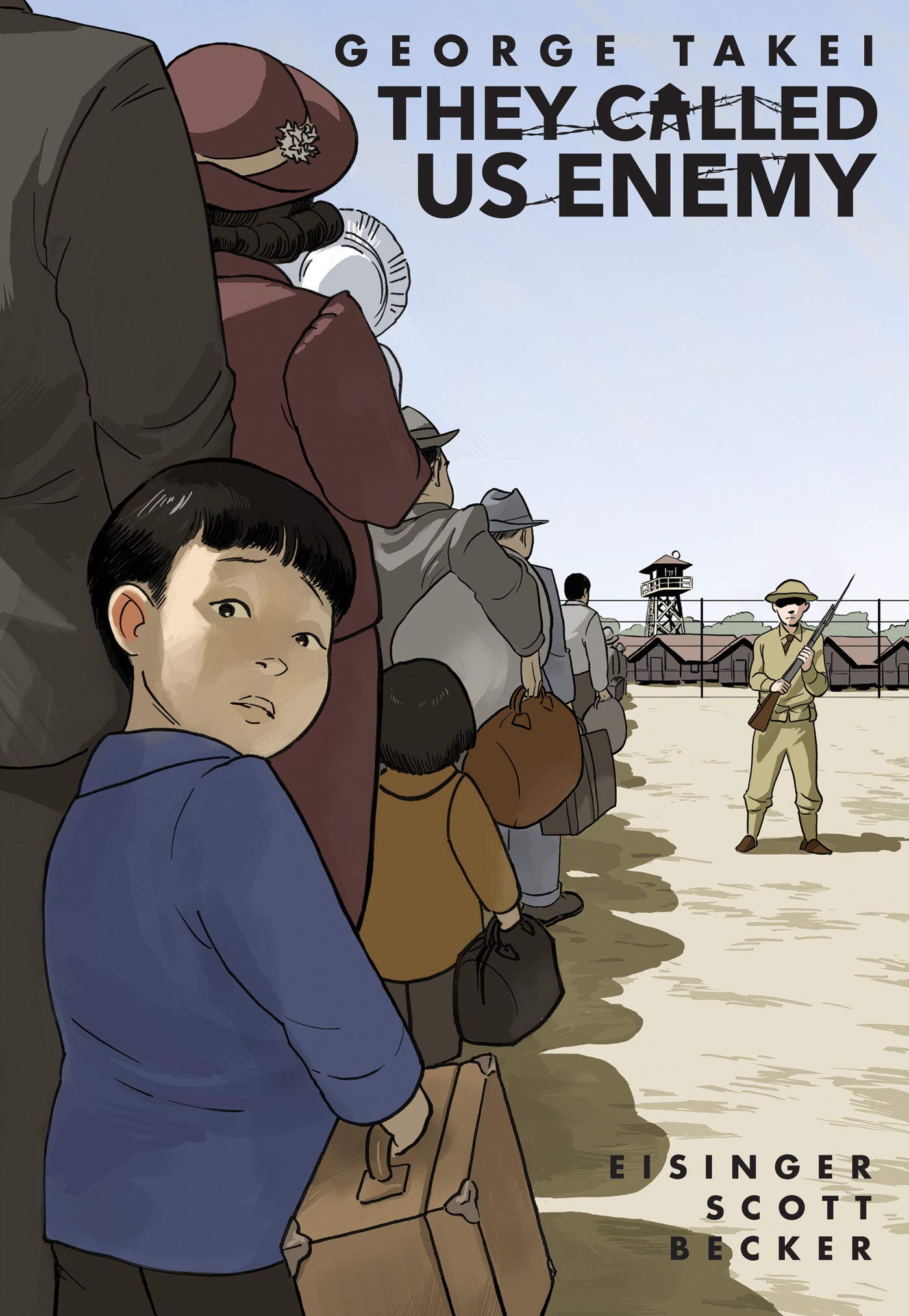 They Called Us Enemy
George Takei
A stunning graphic memoir recounting actor/author/activist George Takei's childhood imprisoned within American concentration camps during World War II. Experience the forces that shaped an American icon -- and America itself -- in this gripping tale of courage, country, loyalty, and love. In 1942, at the order of President Franklin D. Roosevelt, every person of Japanese descent on the west coast was rounded up and shipped to one of ten "relocation centers," hundreds or thousands of miles from home, where they would be held for years under armed guard. They Called Us Enemy is Takei's firsthand account of those years behind barbed wire, the joys and terrors of growing up under legalized racism, his mother's hard choices, his father's faith in democracy, and the way those experiences planted the seeds for his astonishing future.
---
POETRY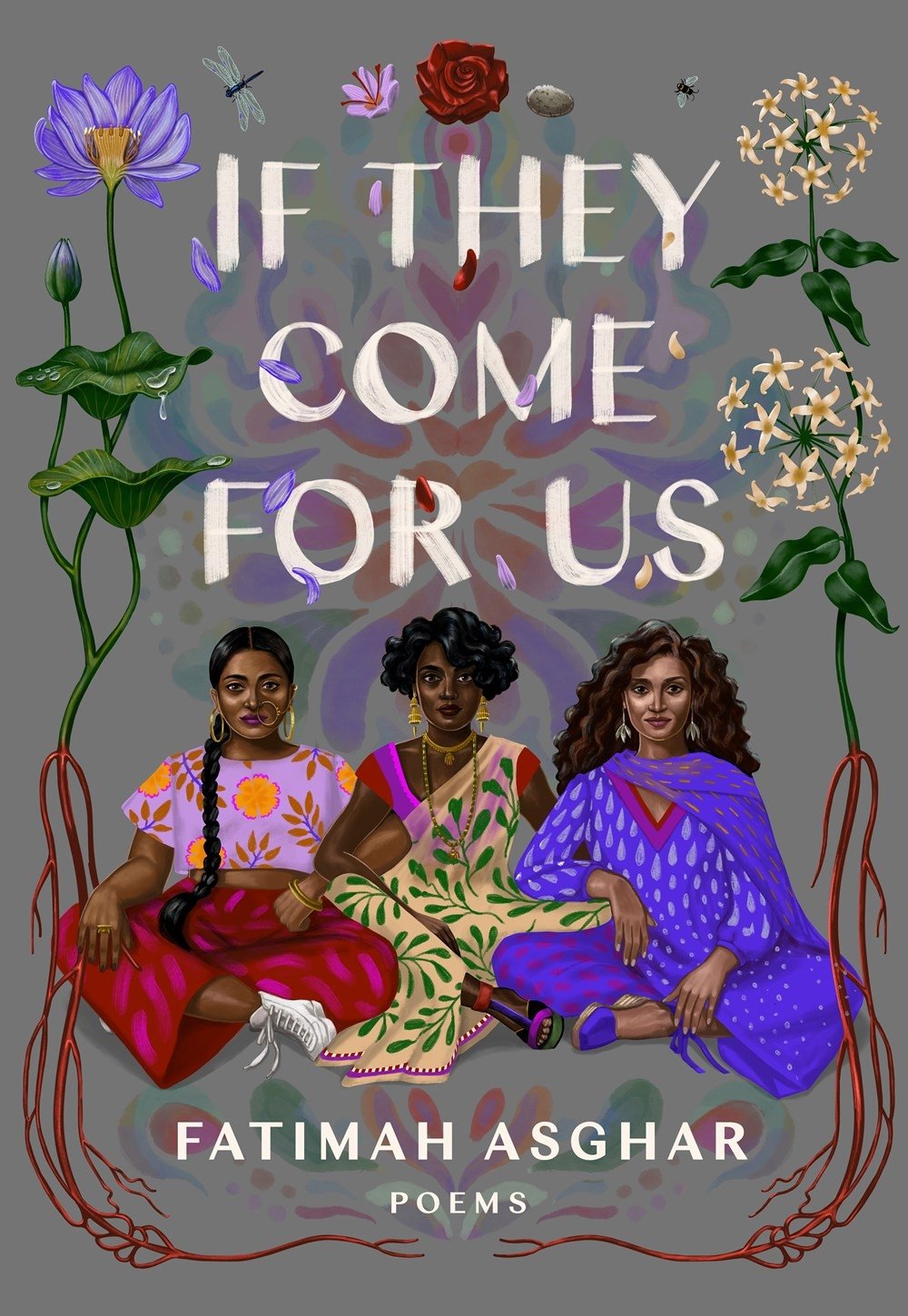 If They Come For Us 
Fatimah Asghar
Orphaned as a child, Fatimah Asghar grapples with coming of age and navigating questions of sexuality and race without the guidance of a mother or father. These poems at once bear anguish, joy, vulnerability, and compassion, while also exploring the many facets of violence: how it persists within us, how it is inherited across generations, and how it manifests itself in our relationships. In experimental forms and language both lyrical and raw, Asghar seamlessly braids together marginalized people's histories with her own understanding of identity, place, and belonging.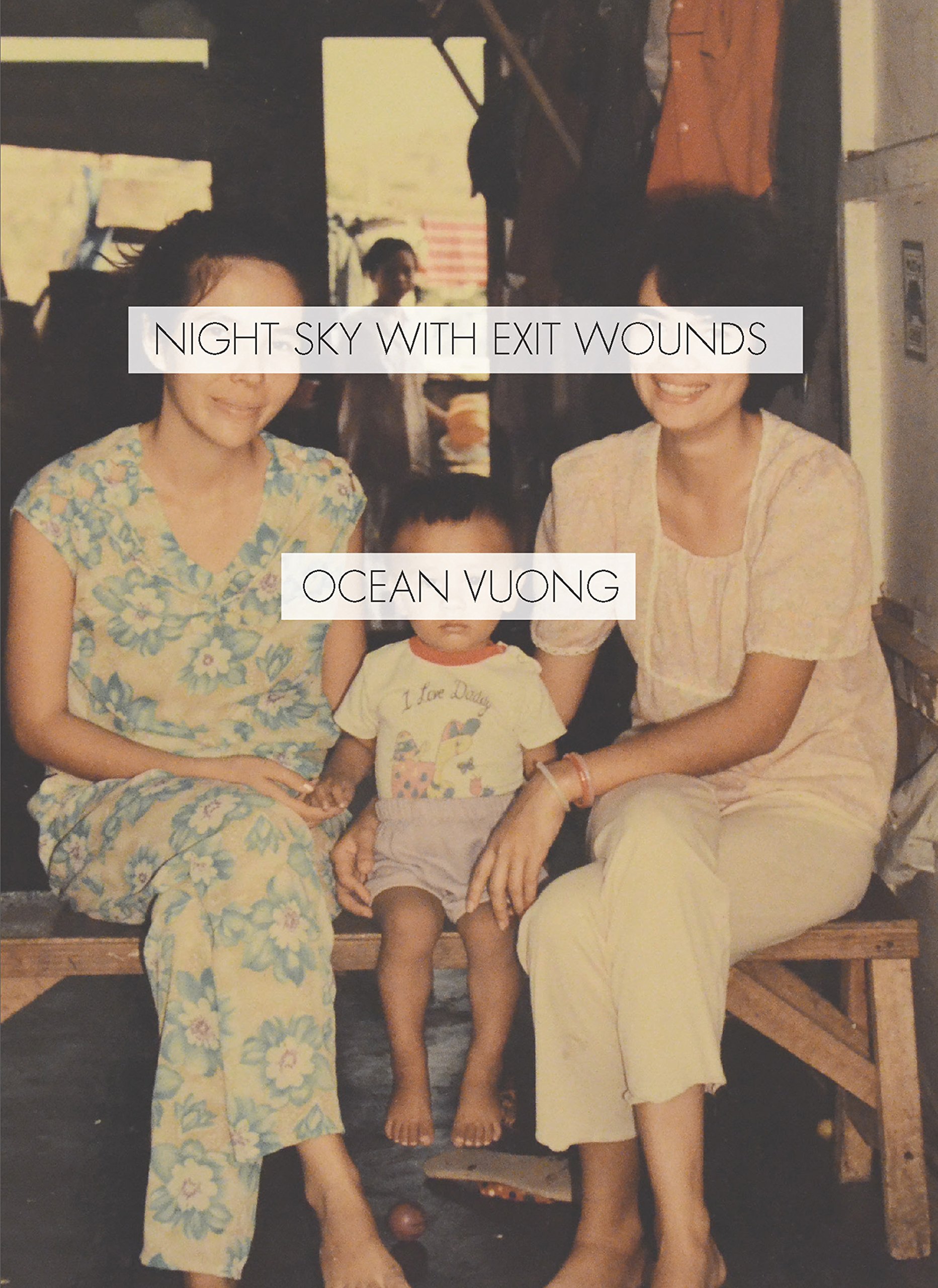 Night Sky with Exit Wounds 
Ocean Vuong
In his haunting and fearless debut, Ocean Vuong walks a tightrope of historic and personal violences, creating an interrogation of the American body as a borderless space of both failure and triumph. At once vulnerable and redemptive, dreamlike and visceral, compassionate and unforgiving, these poems seek a myriad existence without forgetting the prerequisite of self-preservation in a world bent on extinguishing its othered voices. Vuong's poems show, through breath, cadence, and unrepentant enthrallment, that a gentle palm on a chest can calm the most necessary of hungers.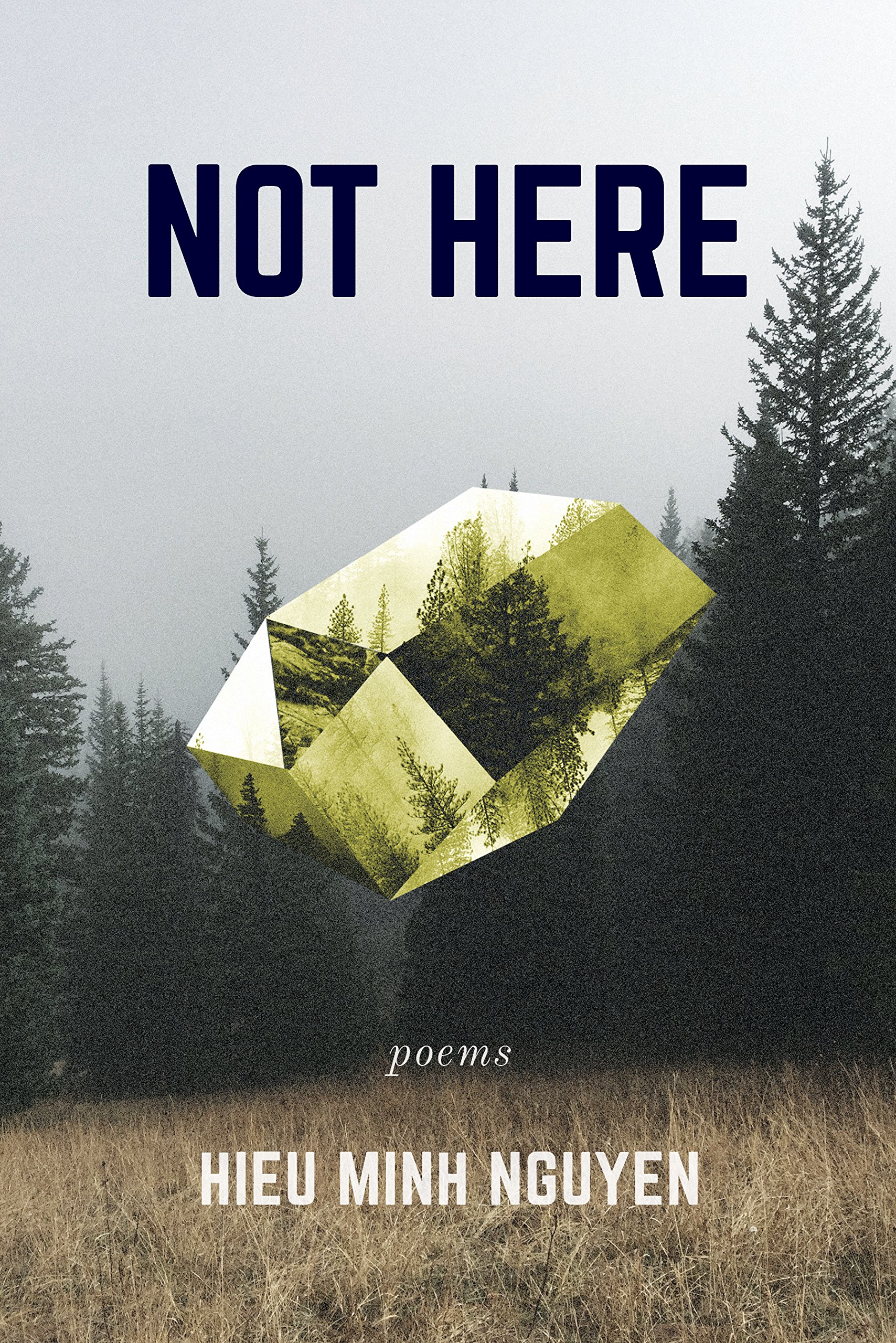 Not Here
Hieu Minh Nguyen
Not Here is a flight plan for escape and a map for navigating home; a queer Vietnamese American body in confrontation with whiteness, trauma, family, and nostalgia; and a big beating heart of a book. Nguyen's poems ache with loneliness and desire and the giddy terrors of allowing yourself to hope for love, and revel in moments of connection achieved.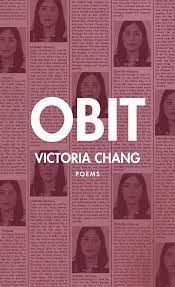 Obit 
Victoria Chang
After her mother died, poet Victoria Chang refused to write elegies. Rather, she distilled her grief during a feverish two weeks by writing scores of poetic obituaries for all she lost in the world. These poems reinvent the form of newspaper obituary to both name what has died and the cultural impact of death on the living. Whereas elegy attempts to immortalize the dead, an obituary expresses loss, and the love for the dead becomes a conduit for self-expression. In this unflinching and lyrical book, Chang meets her grief and creates a powerful testament for the living.
---
MEMOIR & NONFICTION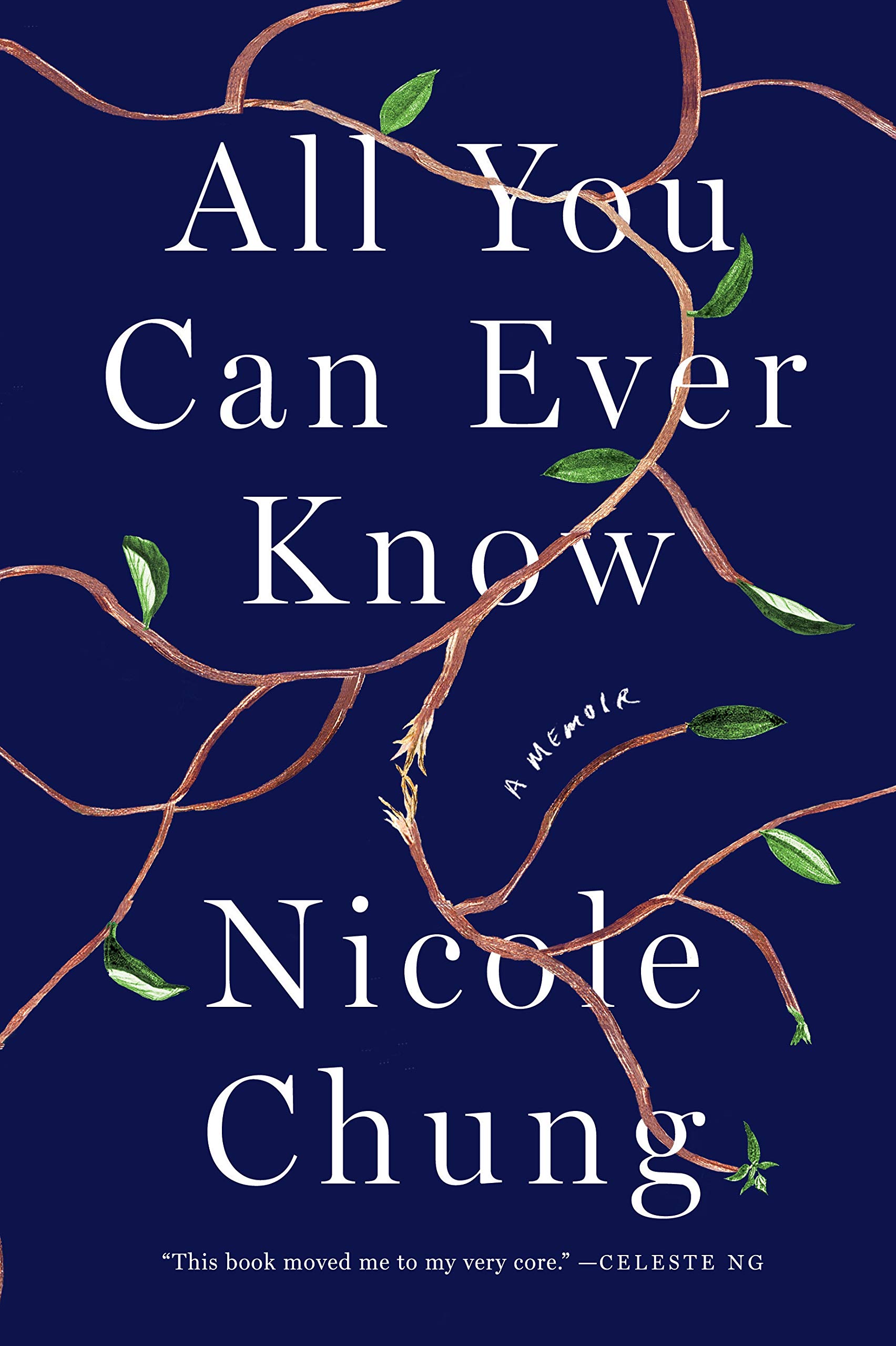 All You Can Ever Know
Nicole Chung
In this stirring memoir, Chung recounts her upbringing in Oregon, where she was raised by white parents after her Korean biological parents placed her for adoption. In her predominantly white town, Chung rarely encountered other Asian Americans, but hid the extent of the prejudice she faced from her parents. It wasn't until she stood at the precipice of becoming a mother herself that Chung decided to track down her birth family, whose complicated and difficult history yielded challenging but illuminating insights. Chung ruminates movingly on the nuances of transracial adoption, deconstructing the saccharine "happy ending" narratives that adoptees are often fed. In these mellifluous pages, she reflects beautifully on the complications of identity and belonging, making for a powerful story in which many transracial adoptees can see their struggles recognized.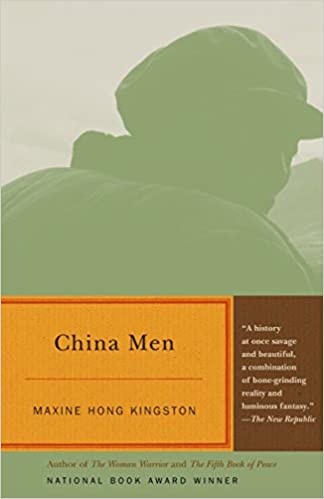 China Men
Maxine Hong Kingston
In her National Book Award-winning fusion of memory, mythology, and history, Kingston traces three generations of her male Chinese ancestors living in North America. These men include her great-grandfather, brought from China to Hawaii for indentured servitude in the fields; her grandfather, who built the transcontinental railroads alongside thousands of other Chinese laborers; her father, whose journey from China was questionably legal; and her brother, who served in Vietnam. Kingston questions what emigration does to cultural identity and masculinity, exploring how children of immigrants live in a limbo between old world expectations and new ways that jeopardize their cultural inheritance. Rich with deft storytelling about the cruelty and exclusion of the American Dream, China Men paints an arresting portrait of men between worlds.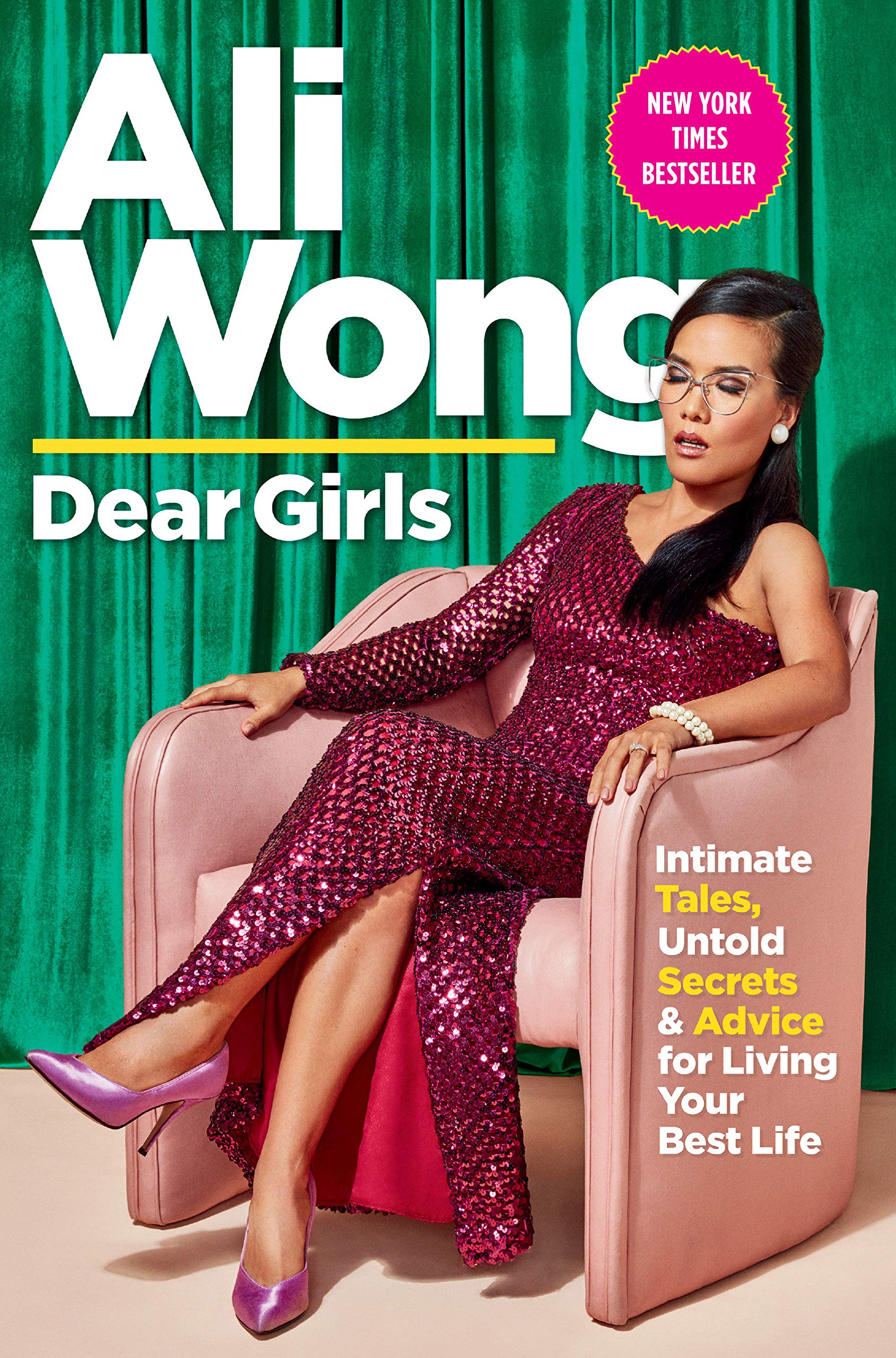 Dear Girls
Ali Wong
In her hit Netflix comedy special Baby Cobra, an eight-month pregnant Ali Wong resonated so heavily that she became a popular Halloween costume. Wong told the world her remarkably unfiltered thoughts on marriage, sex, Asian culture, working women, and why you never see new mom comics on stage but you sure see plenty of new dads. The sharp insights and humor are even more personal in this completely original collection. She shares the wisdom she's learned from a life in comedy and reveals stories from her life off stage, including the brutal singles life in New York (i.e. the inevitable confrontation with erectile dysfunction), reconnecting with her roots (and drinking snake blood) in Vietnam, tales of being a wild child growing up in San Francisco, and parenting war stories. Though addressed to her daughters, Ali Wong's letters are absurdly funny, surprisingly moving, and enlightening (and disgusting) for all.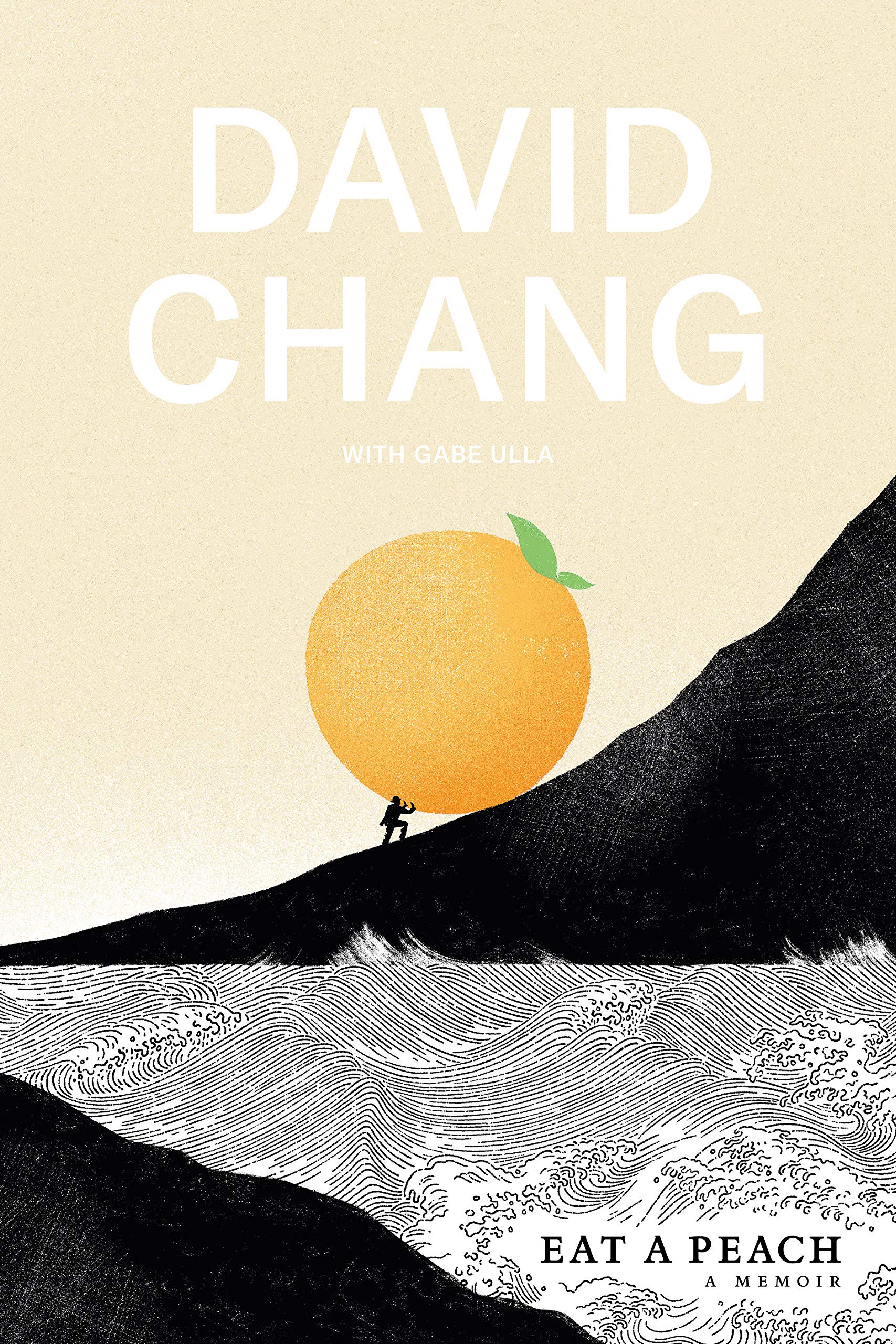 Eat a Peach
David Chang
In 2004, Momofuku Noodle Bar opened in a tiny, stark space in Manhattan's East Village. It would have been impossible to know it at the time but young chef-owner, David Chang, who had failed at almost every endeavor in his life, was about to become one of the most influential chefs of his generation. Full of grace, candor, grit, and humor, Eat a Peach chronicles Chang's switchback path. He lays bare his mistakes and wonders about his extraordinary luck as he recounts the improbable series of events that led him to the top of his profession. He wrestles with his lifelong feelings of otherness and inadequacy, explores the mental illness that almost killed him, and finds hope in the shared value of deliciousness.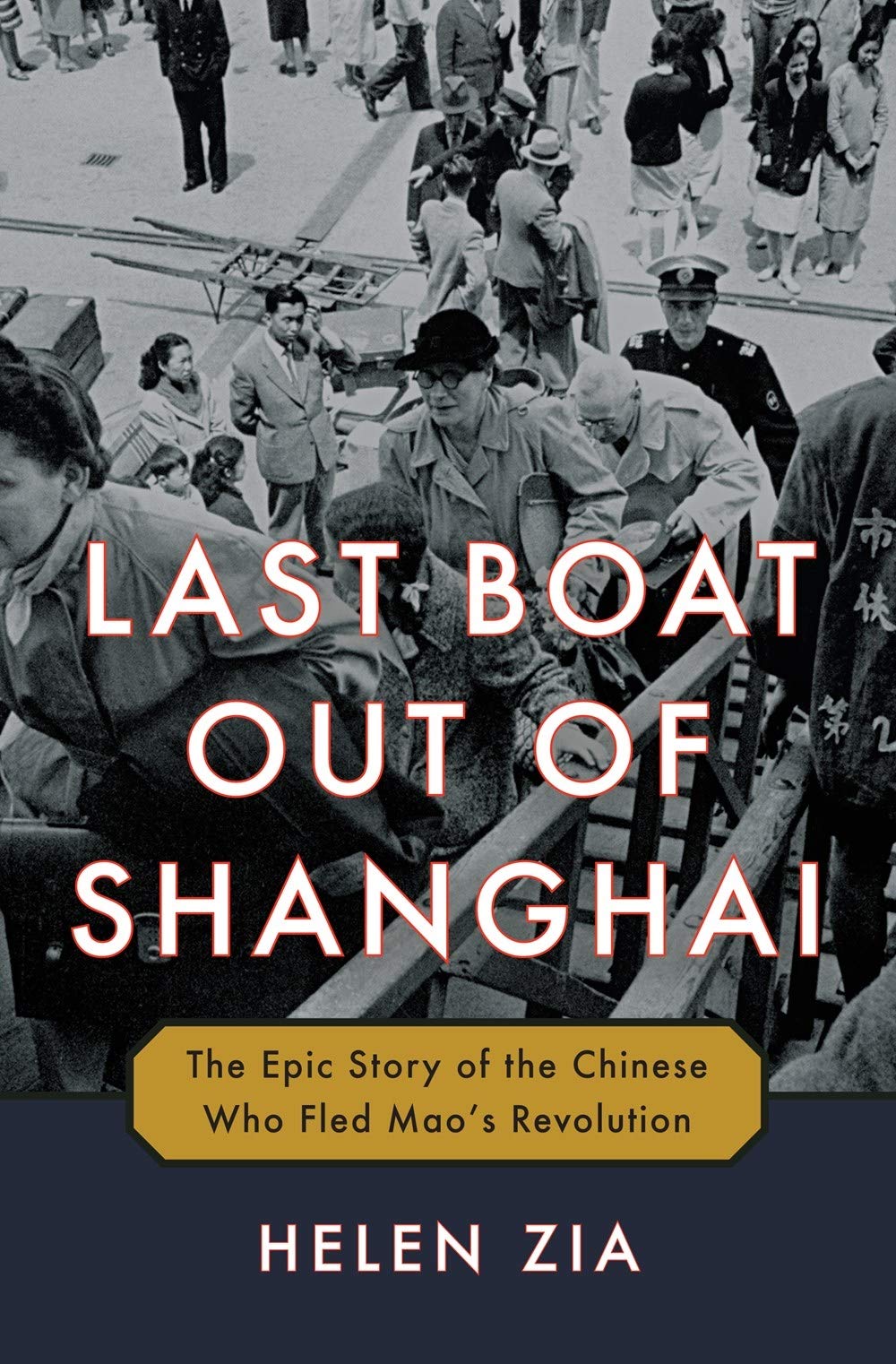 Last Boat Out of Shanghai: The Epic Story of the Chinese Who Fled Mao's Revolution
Helen Zia
Shanghai has historically been China's jewel, its richest, most modern and westernized city. The bustling metropolis was home to sophisticated intellectuals, entrepreneurs, and a thriving middle class when Mao's proletarian revolution emerged victorious from the long civil war. Terrified of the horrors the Communists would wreak upon their lives, citizens of Shanghai who could afford to fled in every direction. Seventy years later, members of the last generation to fully recall this massive exodus have revealed their stories to Chinese American journalist Helen Zia, who weaves together the stories of four young Shanghai residents who wrestled with the decision to abandon everything for an uncertain life as refugees in Hong Kong, Taiwan, and the United States. The lives of these men and women are marvelously portrayed, revealing the dignity and triumph of personal survival.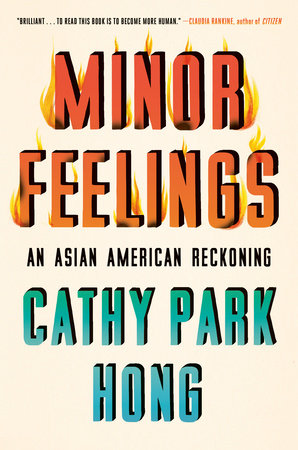 Minor Feelings 
Cathy Park Hong
Asian Americans inhabit a purgatorial status: neither white enough nor black enough, unmentioned in most conversations about racial identity. In the popular imagination, Asian Americans are all high-achieving professionals. But in reality, this is the most economically divided group in the country, a tenuous alliance of people with roots from South Asia to East Asia to the Pacific Islands, from tech millionaires to service industry laborers. How do we speak honestly about the Asian American condition―if such a thing exists? Poet and essayist Cathy Park Hong fearlessly and provocatively confronts this thorny subject, blending memoir, cultural criticism, and history to expose the truth of racialized consciousness in America.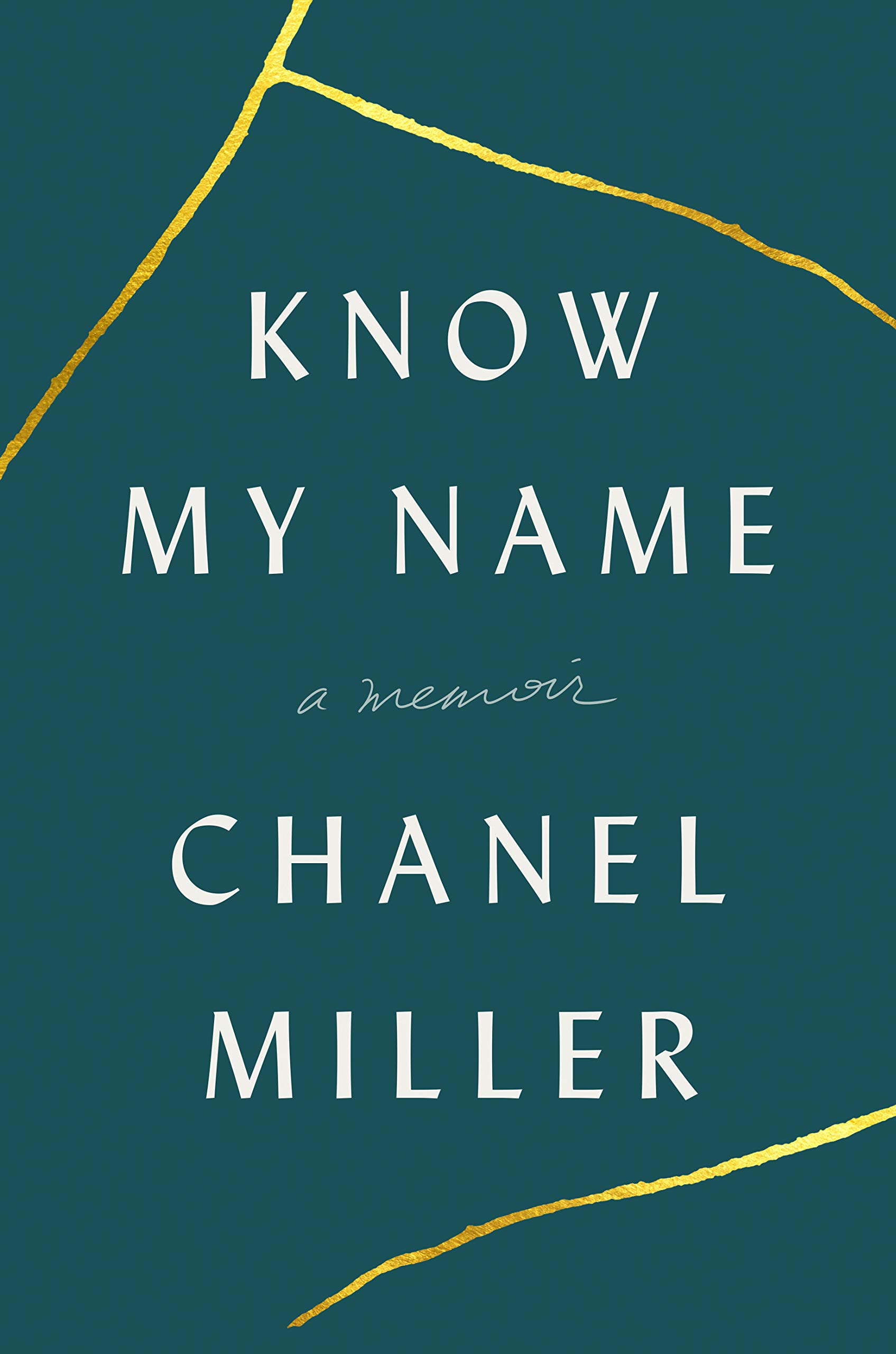 Know My Name
Chanel Miller
Know My Name will forever transform the way we think about sexual assault, challenging our beliefs about what is acceptable and speaking truth to the tumultuous reality of healing. It also introduces readers to an extraordinary writer, one whose words have already changed our world. Entwining pain, resilience, and humor, this memoir will stand as a modern classic.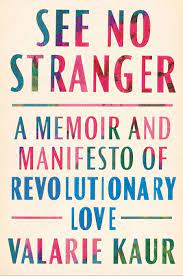 See No Stranger: A Memoir and Manifesto of Revolutionary Love
Valarie Kaur
Kaur takes readers through her riveting journey—as a brown girl growing up in California farmland finding her place in the world; as a young adult galvanized by the murders of Sikhs after 9/11; as a law student fighting injustices in American prisons and on Guantánamo Bay; as an activist working with communities recovering from xenophobic attacks; and as a woman trying to heal from her own experiences with police violence and sexual assault. Drawing from the wisdom of sages, scientists, and activists, Kaur reclaims love as an active, public, and revolutionary force that creates new possibilities for ourselves, our communities, and our world. See No Stranger helps us imagine new ways of being with each other—and with ourselves—so that together we can begin to build the world we want to see.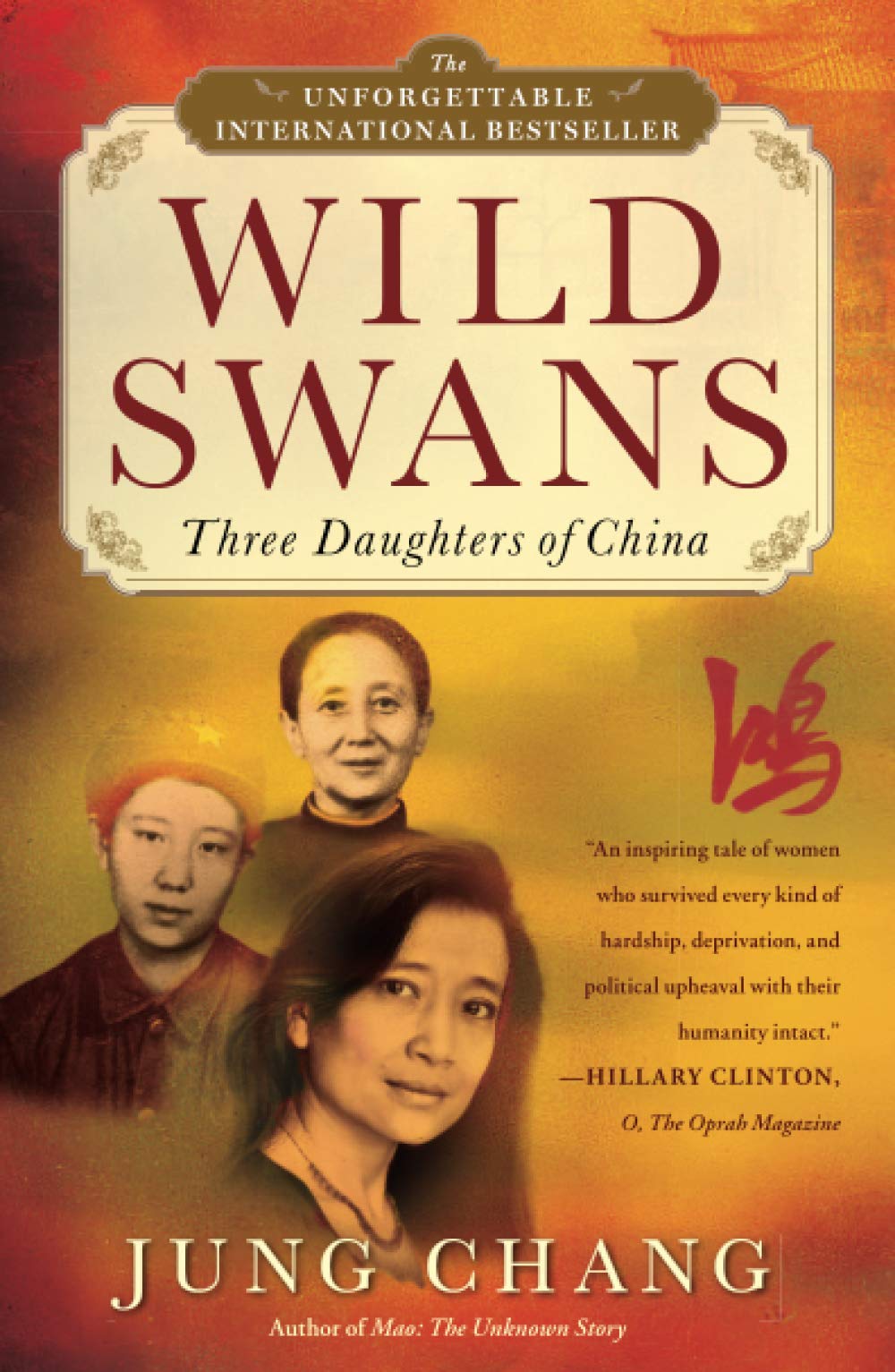 Wild Swans: Three Daughters of China
Jung Chang
An engrossing record of Mao's impact on China, an unusual window on the female experience in the modern world, and an inspiring tale of courage and love, Jung Chang describes the extraordinary lives and experiences of her family members: her grandmother, a warlord's concubine; her mother's struggles as a young idealistic Communist; and her parents' experience as members of the Communist elite and their ordeal during the Cultural Revolution. Chang was a Red Guard briefly at the age of fourteen, then worked as a peasant, a "barefoot doctor," a steelworker, and an electrician. As the story of each generation unfolds, Chang captures in gripping, moving—and ultimately uplifting—detail the cycles of violent drama visited on her own family and millions of others caught in the whirlwind of history.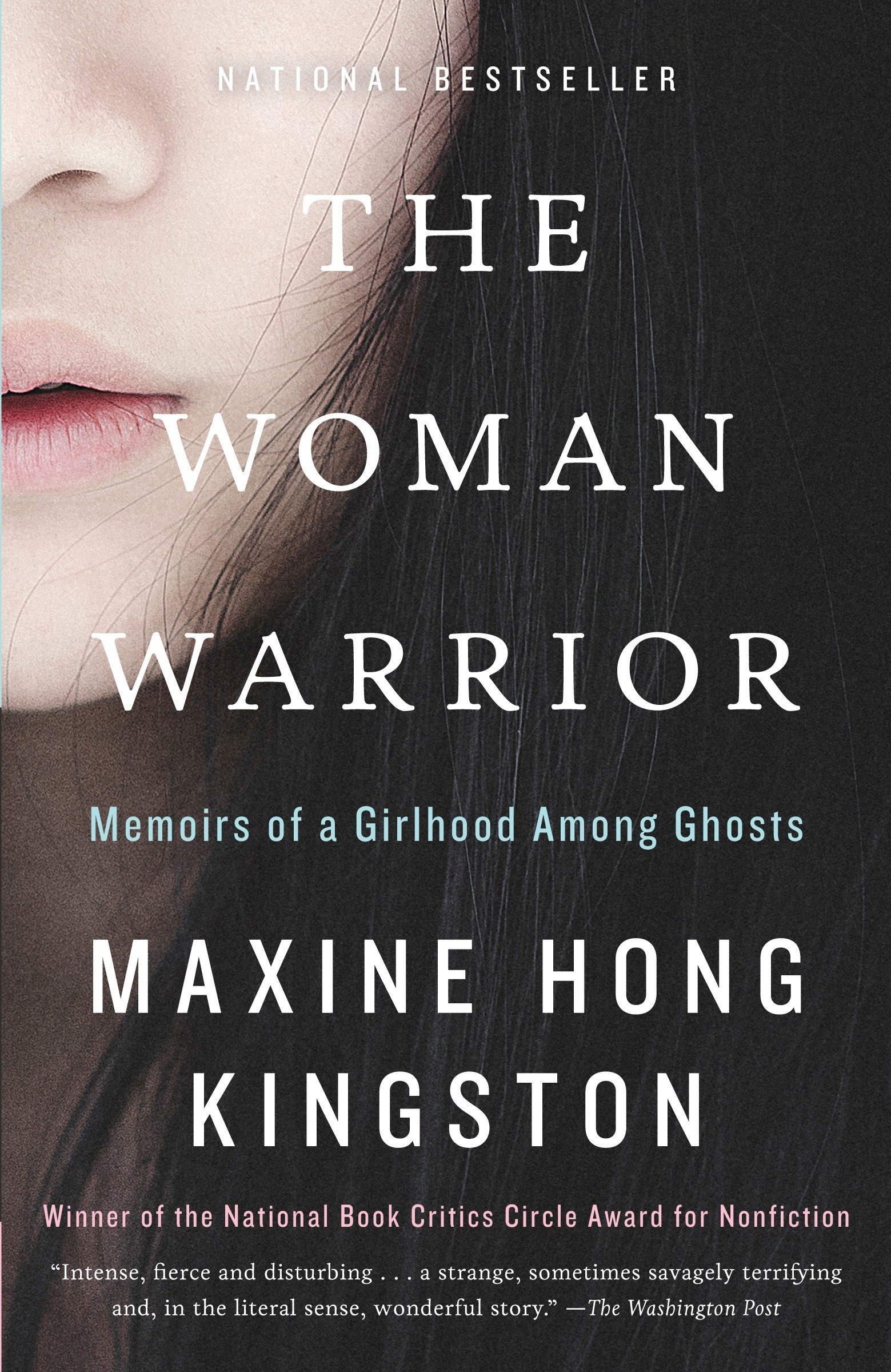 The Woman Warrior: Memoirs of a Girlhood Among Ghosts
Maxine Hong Kingston
The canonical text of Asian American literature, this book lays out the paradigm for Asian American women claiming their voices and stories in the face of patriarchy and racism. Maxine Hong Kingston created an entirely new form—an exhilarating blend of autobiography and mythology, of world and self, of hot rage and cool analysis. First published in 1976, it has become a classic in its innovative portrayal of multiple and intersecting identities—immigrant, female, Chinese, American.