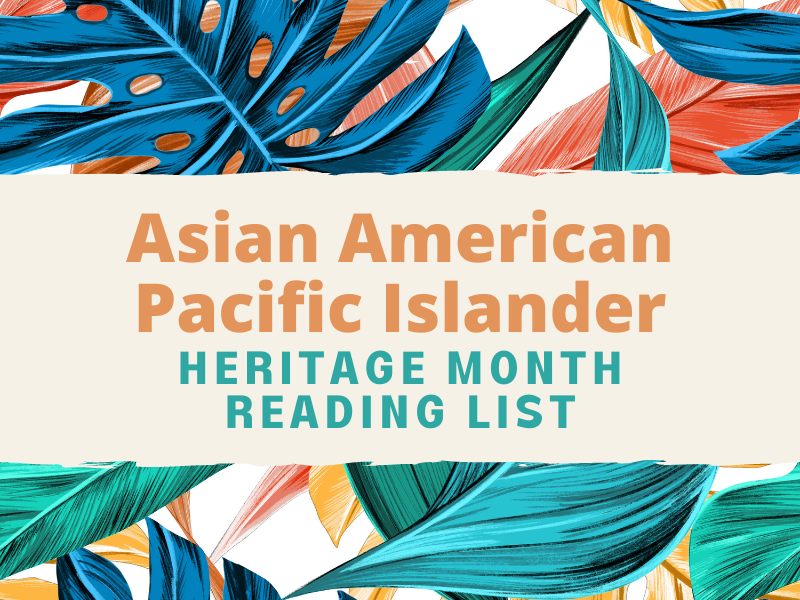 May is Asian American Pacific Islander Heritage Month. Amplify and celebrate AAPI voices by picking up a new book or re-reading an old favorite. All of the titles listed here are available through the library. Looking for more? Check out our AAPI display at the Library!
---
---
Adults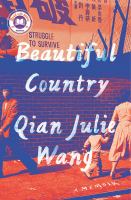 Beautiful Country: A Memoir
Qian Julie Wang

An incandescent and heartrending memoir about Qian Julie Wang's five years living undocumented after immigrating with her parents from China to New York City in 1994. In Chinese the word for the United States, Mei Guo, translates directly to "beautiful country," but when seven-year-old Qian is plucked from her warm and happy childhood surrounded by extended family in China, she finds a world of crushing fear and poverty instead. Searing and unforgettable, this is an essential book about the cost of making a home in a hostile land from an astonishing new talent.
---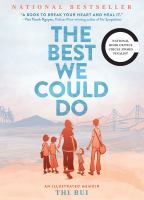 The Best We Could Do
Thi Bui
This illustrated memoir is about the search for a better future and a longing for the past. Exploring the anguish of immigration and the lasting effects that displacement has on a child and her family, Bui documents the story of her family's daring escape after the fall of South Vietnam in the 1970s, and the difficulties they faced building new lives for themselves.
---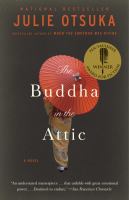 The Buddha in the Attic
Julie Otsuka

Presents the stories of six Japanese mail-order brides. In eight unforgettable sections, The Buddha in the Attic traces the extraordinary lives of these women, from their arduous journeys by boat, to their arrival in San Francisco and their tremulous first nights as new wives; from their experiences raising children who would later reject their culture and language, to the deracinating arrival of war. Julie Otsuka has written a spellbinding novel about identity and loyalty, and what it means to be an American in uncertain times.
---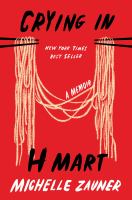 Crying in H Mart
Michelle Zauner

From the indie rockstar of Japanese Breakfast fame, an unflinching, powerful memoir about growing up Korean-American, losing her mother, and forging her own identity. In this exquisite story of family, food, grief, and endurance, Michelle Zauner proves herself far more than a dazzling singer, songwriter, and guitarist. Vivacious and plainspoken, lyrical and honest, Michelle Zauner's voice is as radiantly alive on the page as it is onstage. Rich with intimate anecdotes that will resonate widely, and complete with family photos, Crying in H Mart is a book to cherish, share, and reread.
---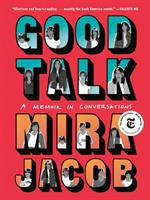 Good Talk: A Memoir in Conversations
Mira Jacob
Like many six-year-olds, Mira Jacob's half-Jewish, half-Indian son, Z, has questions about everything. At first they are innocuous enough, but as tensions from the 2016 election spread from the media into his own family, they become much, much more complicated. Trying to answer him honestly, Mira has to think back to where she's gotten her own answers: her most formative conversations about race, color, sexuality, and, of course, love.
---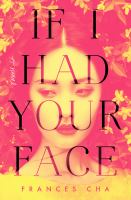 If I Had Your Face
Frances Cha
A riveting debut novel set in contemporary Seoul, Korea, about four young women making their way in a world defined by impossibly high standards of beauty, secret room salons catering to wealthy men, strict social hierarchies, and K-pop fan mania. Together, their stories tell a gripping tale that's seemingly unfamiliar, yet unmistakably universal in the way that their tentative friendships may have to be their saving grace.
---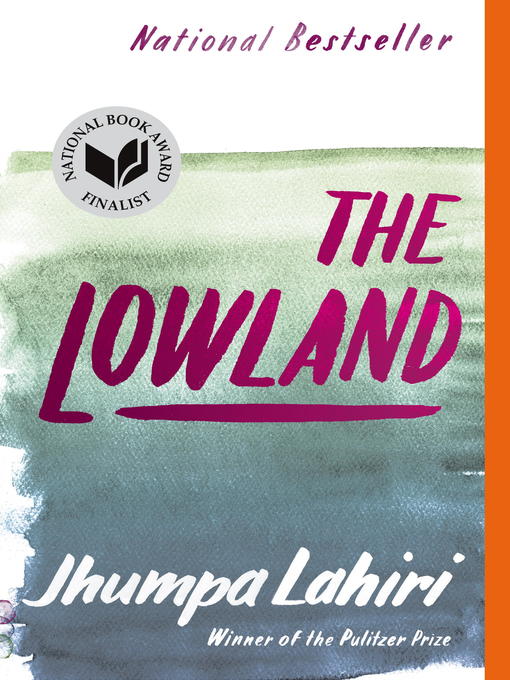 The Lowland
Jhumpa Lahiri
The Lowland is an engrossing family saga steeped in history: the story of two very different brothers bound by tragedy, a fiercely brilliant woman haunted by her past, a country torn apart by revolution, and a love that endures long past death. Moving from the 1960s to the present, and from India to America and across generations, this dazzling novel is Jhumpa Lahiri at the height of her considerable powers.
---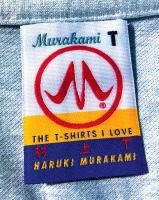 Murakami T: The T-Shirts I Love
Haruki Murakami

Many of Haruki Murakami's fans know about his massive vinyl record collection (10,000 albums!) and his obsession with running, but few have heard about a more intimate passion: his T-shirt collecting. In Murakami T, the famously reclusive novelist shows us his T-shirts. These photographs are paired with short, frank essays that include Murakami's musings on the joy of drinking Guinness in local pubs across Ireland, the pleasure of eating a burger upon arrival in the United States, and Hawaiian surf culture in the 1980s. Together, these photographs and reflections reveal much about Murakami's multifaceted and wonderfully eccentric persona.
---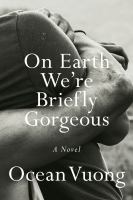 On Earth We're Briefly Gorgeous
Ocean Vuong

On Earth We're Briefly Gorgeous is a letter from a son to a mother who cannot read. Written when the speaker, Little Dog, is in his late twenties, the letter unearths a family's history that began before he was born—a history whose epicenter is rooted in Vietnam—and serves as a doorway into parts of his life his mother has never known, all of it leading to an unforgettable revelation. At once a witness to the fraught yet undeniable love between a single mother and her son, it is also a brutally honest exploration of race, class, and masculinity.
---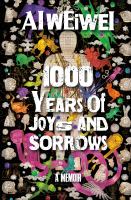 1000 Years of Joys and Sorrows: A Memoir
Ai Weiwei

In his widely anticipated memoir, Ai Weiwei, one of the world's most famous artists and activists, tells a century-long epic tale of China through the story of his own extraordinary life and the legacy of his father, Ai Qing, the nation's most celebrated poet. Ai Weiwei recounts his childhood in exile, and his difficult decision to leave his family to study art in America. With candor and wit, he details his return to China and his rise from artistic unknown to art world superstar and international human rights activist. Ai Weiwei's sculptures and installations have been viewed by millions around the globe, and his architectural achievements include helping to design the iconic Bird's Nest Olympic Stadium in Beijing. His political activism has long made him a target of the Chinese authorities, which culminated in months of secret detention without charge in 2011. At once ambitious and intimate, 1000 Years of Joys and Sorrows offers a deep understanding of the myriad forces that have shaped modern China, and serves as a timely reminder of the urgent need to protect freedom of expression.
---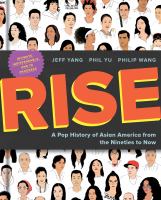 Rise: A Pop History of Asian America from the Nineties to Now
Jeff Yang

When the Hart-Celler Act passed in 1965, opening up US immigration to non-Europeans, it ushered in a whole new era. But even to the first generation of Asian Americans born in the US after that milestone, it would have been impossible to imagine that sushi and boba would one day be beloved by all, that a Korean boy band named BTS would be the biggest musical act in the world, that one of the most acclaimed and popular movies of 2018 would be Crazy Rich Asians, or that we would have an Asian American Vice President. And that's not even mentioning the creators, performers, entrepreneurs, execs and influencers who've been making all this happen, behind the scenes and on the screen; or the activists and representatives continuing to fight for equity, building coalitions and defiantly holding space for our voices and concerns. And still: Asian America is just getting started.
---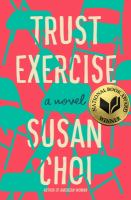 Trust Exercise
Susan Choi

In 1982 in a southern city, David and Sarah, two freshmen at a highly competitive performing arts high school, thrive alongside their school peers in a rarified bubble, ambitiously devoting themselves to their studies; to music, to movement, to Shakespeare and, particularly, to classes taught by the magnetic acting teacher Mr. Kingsley. It is here in these halls that David and Sarah fall innocently and powerfully into first love.
 
---
Teens & Tweens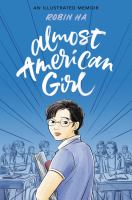 Almost American Girl
Robin Ha

A powerful and moving teen graphic novel memoir about immigration, belonging, and how arts can save a life. For as long as she can remember, it's been Robin and her mom against the world. Growing up as the only child of a single mother in Seoul, Korea, wasn't always easy, but it has bonded them fiercely together. So when a vacation to visit friends in Huntsville, Alabama, unexpectedly becomes a permanent relocation, Robin is devastated. Overnight, her life changes. She is dropped into a new school where she doesn't understand the language and struggles to keep up. She is completely cut off from her friends in Seoul and has no access to her beloved comics. Then one day Robin's mother enrolls her in a local comic drawing class, which opens the window to a future Robin could never have imagined.
---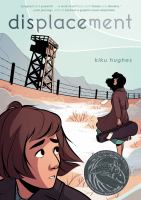 Displacement
Kiku Hughes
Kiku is on vacation in San Francisco when suddenly she finds herself displaced to the 1940s Japanese-American internment camp that her late grandmother, Ernestina, was forcibly relocated to during World War II. These displacements keep occurring until Kiku finds herself "stuck" back in time. Living alongside her young grandmother and other Japanese-American citizens in internment camps, Kiku gets the education she never received in history class. She witnesses the lives of Japanese-Americans who were denied their civil liberties and suffered greatly, but managed to cultivate community and commit acts of resistance in order to survive. Kiku Hughes weaves a riveting, bittersweet tale that highlights the intergenerational impact and power of memory.
---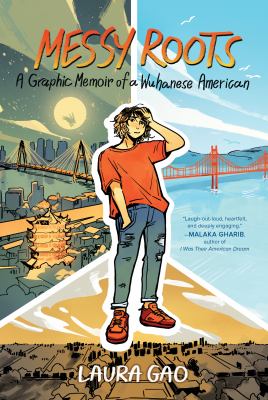 Messy Roots: A Graphic Memoir Of A Wuhanese American
Laura Gao

After spending her early years in Wuhan, China, riding water buffalos and devouring stinky tofu, Laura immigrates to Texas, where her hometown is as foreign as Mars. At least until 2020, when COVID-19 makes Wuhan a household name. In Messy Roots, Laura illustrates her coming-of-age as the girl who simply wants to make the basketball team, escape Chinese school, and figure out why girls make her heart flutter. Insightful, original, and hilarious, toggling seamlessly between past and present, China and America, Gao's debut is a tour de force of graphic storytelling. 
---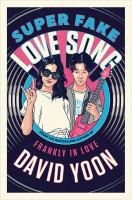 Super Fake Love Song
David Yoon

When Sunny meets Cirrus, he can't believe how cool and confident she is. So when Cirrus mistakenly thinks Sunny plays guitar, he accidentally winds up telling her he's the front man of a rock band. Before he knows it, Sunny is knee-deep in the lie: He gets his best friends to form a fake band with him and starts dressing like a rock star. But no way can he trick this amazing girl into thinking he's cool, right? Just when Sunny is about to come clean, Cirrus asks to see them play sometime. Gulp. Now there's only one thing to do: Fake it till you make it.
---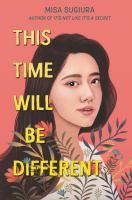 This Time Will Be Different
Misa Sugiura

Katsuyamas never quit, but seventeen-year-old CJ doesn't even know how to get started. She's never lived up to her mom's type A ambition, and she's perfectly happy just helping her aunt, Hannah, at their family's flower shop. Hannah believes each flower has a meaning, and that with her own brand of 'flower magic,' she can help her customers achieve their heart's desire. CJ believes Hannah is full of it. But when it comes to arranging the perfect bouquet, she's finally found something she might be good at. A skill she might even be proud of. Until her mom announces she's planning to sell the shop to the McAllisters, the same people who swindled CJ's family... out of their property when Japanese Americans were sent to internment camps during World War II.
---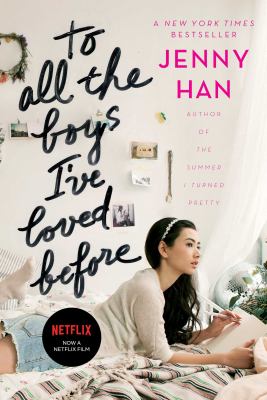 To All The Boys I've Loved Before
Jenny Han
What if all the crushes you ever had found out how you felt about them...all at once? Sixteen-year-old Lara Jean Song keeps her love letters in a hatbox her mother gave her. They aren't love letters that anyone else wrote for her; these are ones she's written. One for every boy she's ever loved--five in all. When she writes, she pours out her heart and soul and says all the things she would never say in real life, because her letters are for her eyes only. Until the day her secret letters are mailed, and suddenly, Lara Jean's love life goes from imaginary to out of control. 
---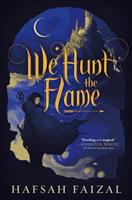 We Hunt the Flame
Hafsah Haizel
Both Zafira and Nasir are legends in the kingdom of Arawiya. But neither wants to be. War is brewing, and the Arz sweeps closer with each passing day, engulfing the land in shadow. When Zafira embarks on a quest to uncover a lost artifact that can restore magic to her suffering world and stop the Arz, Nasir is sent by the sultan on a similar mission: retrieve the artifact and kill the Hunter. But an ancient evil stirs as their journey unfolds. The prize they seek may pose a threat greater than either can imagine.
---
Children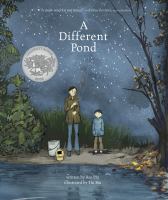 A Different Pond
Bao Phi

A moving story about the simple event of fishing and the relationship between father and son. Before starting his long workday, a father brings his son to a small Minneapolis pond to fish for enough food to feed their family for the day while sharing stories about their homeland of Vietnam.
---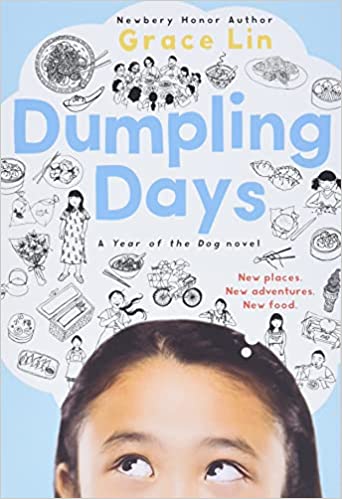 Dumpling Days
Grace Lin

Loosely based on Lin's Taiwanese American childhood, Dumpling Days follows Pacy as she takes her first trip to Taiwan to visit distant relatives and learn more about her parents' home country. This book captures Pacy's journey of experiencing a new culture while trying to better understand herself and her family.
---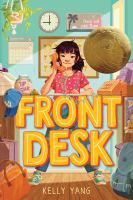 Front Desk
Kelly Yang

Recent immigrants from China and desperate for work and money, ten-year-old Mia Tang's parents take a job managing a rundown motel in Southern California, even though the owner, Mr. Yao is a nasty skinflint who exploits them; while her mother (who was an engineer in China) does the cleaning, Mia works the front desk and tries to cope with demanding customers and other recent immigrants--not to mention being only one of two Chinese in her fifth grade class, the other being Mr. Yao's son, Jason.
---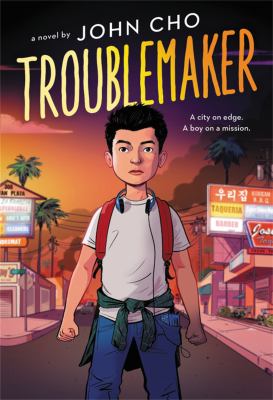 Troublemaker
John Cho

n the first night of rioting in the wake of the Rodney King verdict, Jordan's father leaves to check on the family store, spurring twelve-year-old Jordan and his friends to embark on a dangerous journey through South Central and Koreatown to come to his aid, encountering the racism within their community as they go.
---